Deadpool Enters the MCU by Watching the 'Free Guy' Movie Trailer With Thor's Korg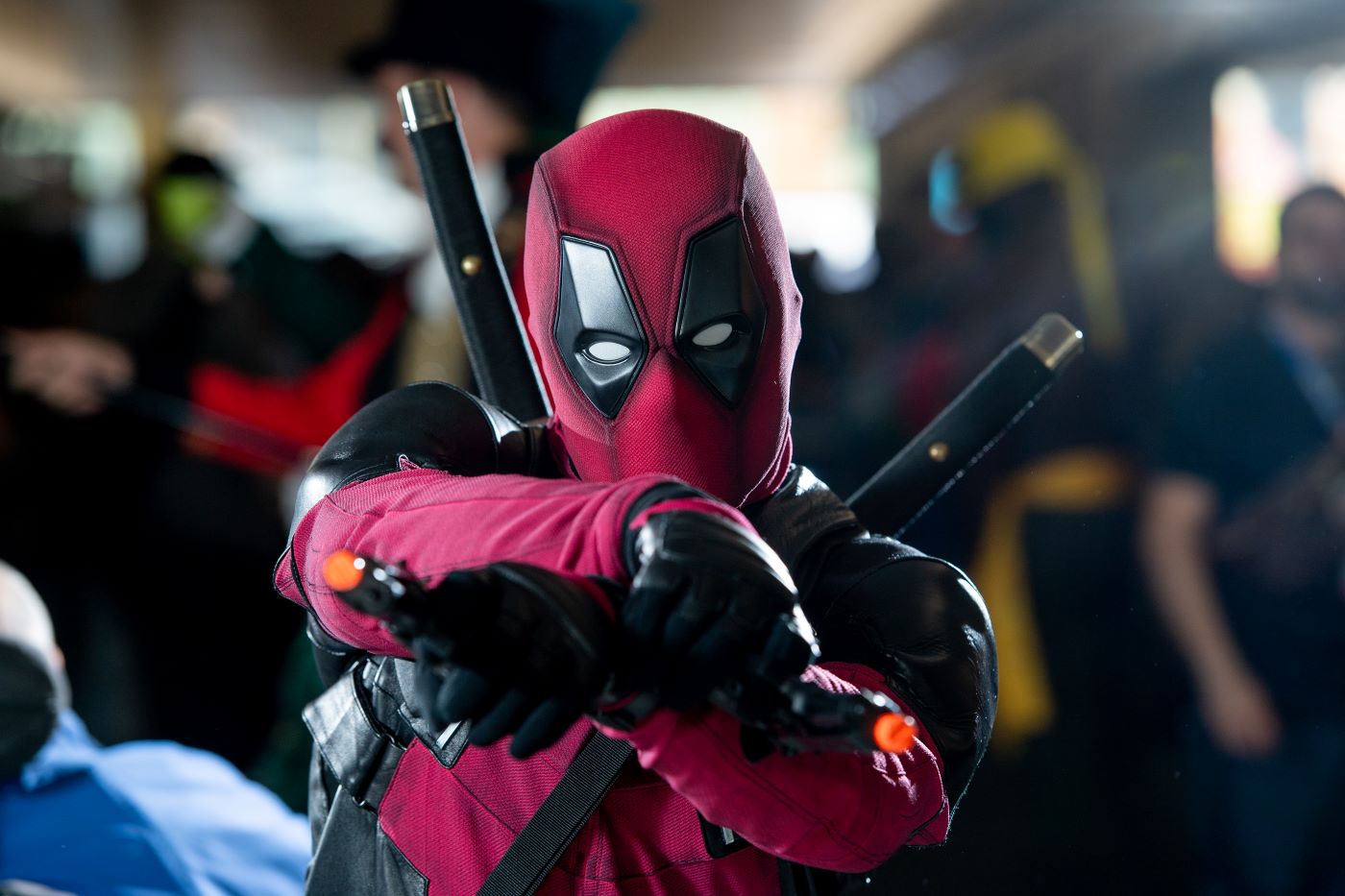 The Marvel Cinematic Universe has brought many fans' favorite superheroes to life in the past decade. However, some familiar faces are noticeably absent from the Marvel world across dozens of movies and shows. While he may not be the first new introduction Marvel fans are craving, Deadpool is a massive fan favorite from the comics and film appearances.
Now with Disney acquiring the rights to 20th Century Fox's properties, our first peep at Deadpool in the Marvel's Film universe just happened in the form of a react video for a movie trailer.
Deadpool's complicated history
Deadpool has been a popular name in comics since the early 90s. While he mostly gravitated around X-Men storylines, part of what made Deadpool great was that he seems to have meta-awareness on his list of superpowers in addition to his immortality and healing factor. Deadpool is commonly aware that he is a fictional character. Meta references and 4th wall breaking are part of what makes Deadpool unique.
This always seemed difficult to translate to the big screen. According to its atrocious scores on Rotten Tomatoes, both critics and fans seem to agree that 2009's X-Men Origins: Wolverine was definitely a miserable failure to bring the character to life. Ryan Reynolds played the character for the first time in this film and was not happy with where it went.
Reynolds later did Deadpool in 2014, and it was a monumental success. Deadpool 2 followed suit in 2018. Deadpool seemed like a great asset for the Marvel Cinematic Universe once Disney purchased Fox. Still, some fans are worried that the graphic, foul-mouthed, and gruesomely violent hero wouldn't be exactly what Disney was after.
Official via Instagram
According to Deadline, to promote his new movie with Taika Waititi, Free Guy, Reynolds put on the Deadpool mask for a video posted to his Instagram. Deadpool has entered the Marvel Cinematic Univers canon through a react-style video with Korg from Thor: Ragnarok signifying this important milestone.
The video was pure brilliance from Disney, who ensured that the entire tongue-in-cheek theme was exactly right for Deadpool by having Waititi as Korg and Reynolds as Deadpool react to their own movie trailer as different characters. This highly circuitous ad had two characters from different Disney-owned properties promoting another Disney-owned property that uses the same talent, and it's exactly what fans were hungry for.
Corporate synergy is an important facet of business when you own as much as Disney does. This was a stellar demonstration of some serious intellectual property cross-promotion. Gizmodo praised the move as "an attempt at stoking the various Marvel franchises' respective fandoms into a frenzy about the idea of different bits of recognizable IP appearing on-screen together. Something fans are desperate for."
The future of Deadpool in the MCU
While fans may have to wait a while for any definite confirmation, it seems like Disney has signaled that they are going to move ahead with integrating Deadpool into the Marvel Cinematic Universe canon. The releases for the Marvel Cinematic Universes are already scheduled for several years, and though Deadpool 3 is confirmed to be in development, no release date has been set yet.
With the new Deadpool title actually being produced by Marvel Studios instead of 20th Century Fox according to Entertainment Weekly, fans may yet see Wade Wilson popping up throughout other Marvel Cinematic Universe franchises in the next few years. If this teaser shows us anything, it's that Reynolds isn't shy about putting on the mask for small projects, and like Deadpool, he's not afraid to poke a little fun at himself.
RELATED: Deadpool 3 Becomes the First Male-Led Marvel Film Written by Women