'Deadpool': How Ryan Reynolds Nearly Had a 'Nervous Breakdown' After Filming the Movie
The road for Deadpool to make it to the big screen in all of its glory was paved with hardships. With Ryan Reynolds not even getting backing from the studio, it seemed that the film might never get made at one point.
But Reynolds' passion kept the movie alive, and eventually, Deadpool found itself in production. Even after filming wrapped, however, Reynolds still had jitters over the film. And eventually, the Buried star was on the brink of a nervous breakdown.
Ryan Reynolds had to write all of his dialogue by himself for 'X-Men Origins: Wolverine'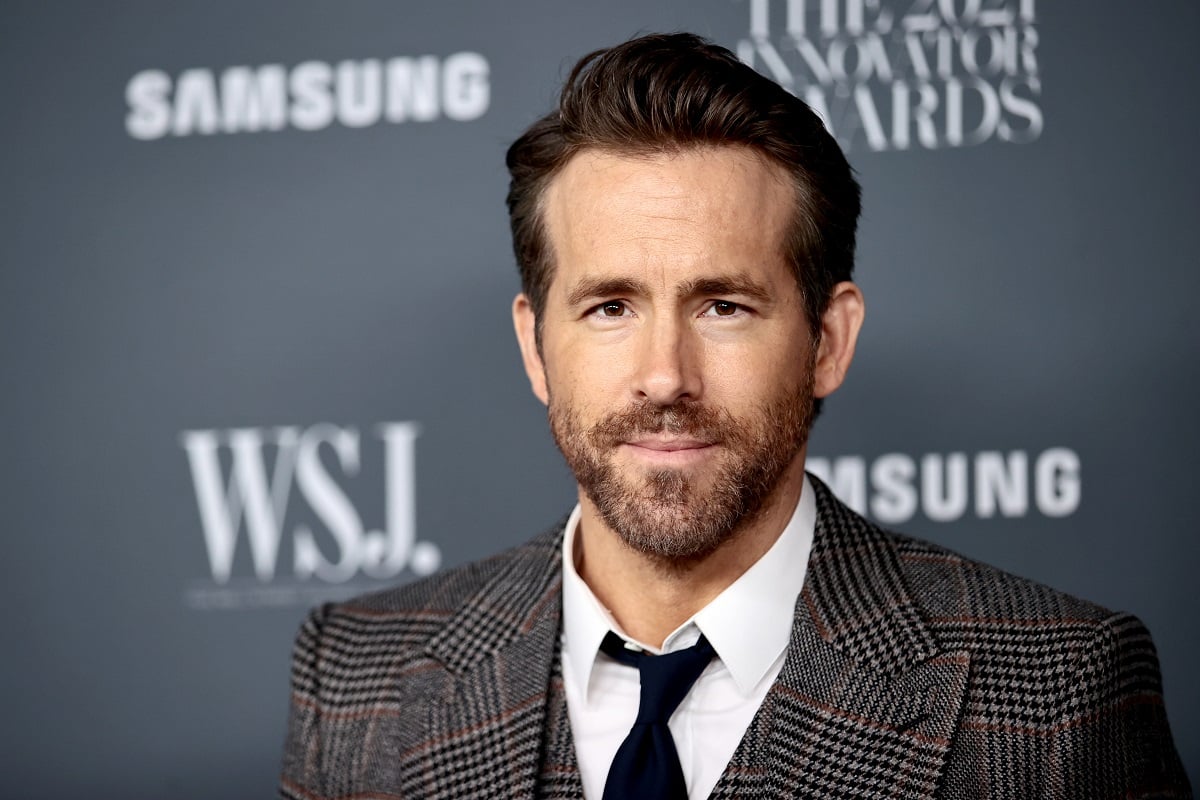 Reynolds displayed his passion for Deadpool when he penned all the dialogue for the character in X-Men Origins: Wolverine. According to GQ, Reynolds tried to convince Fox studios to let him play Deadpool for years.
When the studio finally relented, the writer's strike happened. Because of this, Reynolds found himself doing much of the legwork for the character in Origins.
"I mean, in the stage directions it just said, 'Deadpool shows up, talks really fast, and makes a lot of jokes.' At the beginning of that movie, that's pretty close to Deadpool's Wade Wilson—we're in the ballpark with that guy," Reynolds revealed.
But after Reynolds' contribution, the studio interfered and created a Deadpool character that wasn't to the Free Guy star's liking.
"But it completely departed all canon and reason and he wound up being this abomination of Deadpool that was like Barakapool, with his mouth sewn shut and weird blades that came out of his hands and these strange tattoos and stuff like that," Reynolds explained. "If you watch the movie, I'm actually playing only a small section, and another actor, this gifted stunt performer, is doing the lion's share of that work."
Reynolds wasn't the only one who disliked Fox's interpretation of the character. The movie leaked online before its release date, and had already received a lot of backlash among fans.
"'I told you so,'" Reynolds remembered telling the studio. "I still get angry, because I remember saying, 'You know, there are more Deadpool fans out there than you realize, and they're not gonna be happy with this.'"
Ryan Reynolds had a nervous breakdown after filming 'Deadpool'
Eventually, Reynolds was finally able to get the film made the way he wanted to. This was thanks in no small part to test footage of the film leaking online. The footage gave Fox just enough faith to let Reynolds execute his version of the film.
"And the studio responded to that groundswell by saying, 'Okay, here's the absolute bare minimum amount of money that we will consider giving this character. Go make your movie, f*** off, and let us know when it's done,'" Reynolds recalled.
Reynolds would go on make the film with a passionate team. But still, however, Reynolds faced a lot of obstacles from Fox while filming the movie. One of those obstacles included filming on a limited budget, which caused the Deadpool cast to improvise.
"There's two moments of the movie where I forget my ammo bag. That's not because Deadpool's forgetful. That's because we couldn't afford the guns that we were about to use in the scene," Reynolds also told GQ as an example.
After filming, the entire process left a massive impact on Reynolds that led to the Green Lantern actor seeing a doctor.
"When it finally ended, I had a little bit of a nervous breakdown. I literally had the shakes," Reynolds said. "I went to go see a doctor because I felt like I was suffering from a neurological problem or something. And every doctor I saw said, 'You have anxiety.'"
Reynolds attributed his near nervous breakdown to the pressure surrounding the film.
"But the attention is hard on your nervous system—that might be why I live out in the woods. And I was banging the loudest drum for Deadpool. I wasn't just trying to open it; I was trying to make a cultural phenomenon," he said.
Ryan Reynolds has always had anxiety
Filming Deadpool isn't the only time the actor experienced anxiety. He asserts that he's lived with it most of his life.
"I have anxiety, I've always had anxiety," he once told The New York Times. "Both in the lighthearted 'I'm anxious about this' kind of thing, and I've been to the depths of the darker end of the spectrum, which is not fun."
Reynolds revealed there were several ways he dealt with his anxiety. Back when he was promoting Deadpool 2, he'd often do interviews in character which helped. He also used the meditation app Headspace. But usually, Reynolds revealed whenever he walks on the stage, the anxiety alleviates. The actor constantly reminded himself of that.
"That's the great defense mechanism," Reynolds shared. "I figure if you're going to jump off a cliff, you might as well fly."
RELATED: Fans React to Ryan Reynolds' Tribute to Betty White After She Died at Age 99