'Deal or No Deal' Host Howie Mandel Told Ellen DeGeneres He Was Invited To Meghan Markle and Prince Harry's Wedding Even Though He Wasn't
Howie Mandel knew Meghan Markle before she married Prince Harry and became royalty from her time as a model on Deal or No Deal. When he was a guest on The Ellen Show back in 2018, he told the host that he turned down Markle (twice!) when she asked him to come to her and Prince Harry's wedding. But, as it turns out, the story wasn't true.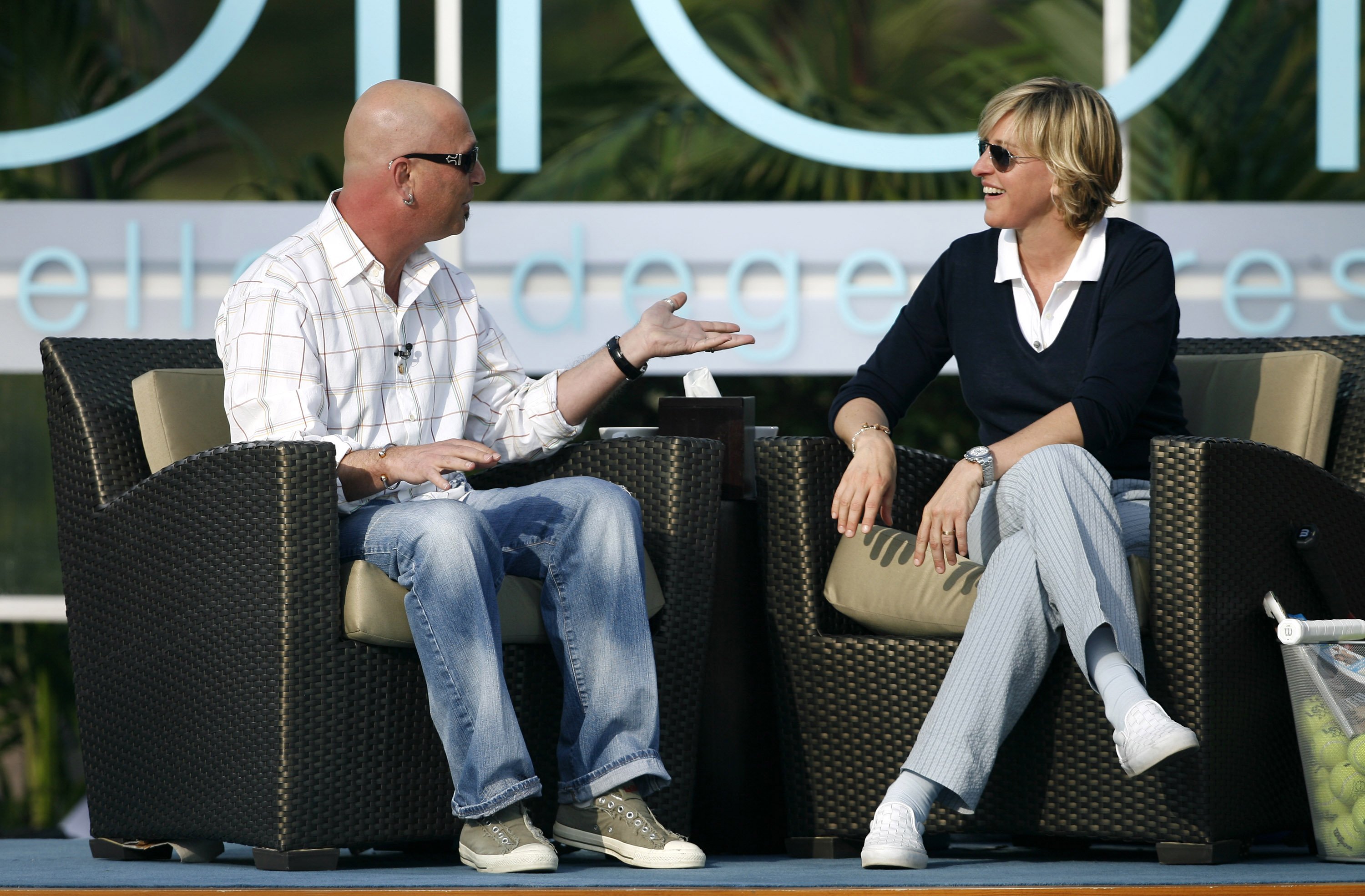 Howie Mandel tells Ellen DeGeneres he turned down Meghan Markle's invite to her wedding
Mandel was a guest on The Ellen Show in June 2018 to promote the new season of America's Got Talent. During the interview, DeGeneres asked her guest if he remembered Markle from her time on Deal or No Deal.
"Of course!" he responded.
"No I do, I do remember her. I remembered saying, 'Open the case' and I remember all the girls saying 'Who?' I said, 'The one who's going to be the future Duchess' – I remember saying that," he continued.
DeGeneres went on to ask if Mandel attended Markle's wedding. He says he turned her down because he "didn't want to."
"Meghan gave me the date and everything and said, 'Would you like to come?' And I honestly said, 'No!' It didn't feel right. I didn't want to. And they called me again and they said, 'Please come?' and I said, 'Nah, nah.' That's basically the whole story," he said.
Mandel then said that, instead of attending the wedding, he bought a bunch of royal wedding paraphernalia and celebrated in the comfort of his own home.
"What I did was I celebrated alone at home because when they have these big royal celebrations there's a lot of paraphernalia," he said, reaching into a big bag and pulling out various royal family and British trinkets.
"Here, I got you some stuff," Mandell told DeGeneres. "This is the stuff. I stayed at home alone because I wanted to be comfortable. So I just sat on the couch and bought all of this stuff, I sat on the couch and surrounded myself and I just [had] all the stuff."
Howie Mandel was not invited to Meghan Markle and Prince Harry's wedding
Mandel's story about being invited to Markle's wedding was a joke. But his straight delivery convinced so many viewers that it really happened that he ended up having to clarify that he was just joking at a later date.
When he was on an episode of Dr. Oz later that year, he set the record straight and said he wasn't invited to the wedding. He didn't even remember Markle from her time on Deal or No Deal.