Dean Unglert Fans Are Calling Caelynn Miller-Keyes a 'Keeper' After This
Bachelor in Paradise alum, Dean Unglert hasn't had the easiest time as of late. Fortunately, his girlfriend, Caelynn Miller-Keyes has been there to support him when he needed it most. Unglert is known for his penchant for wanderlust and his nomadic tendencies. In fact, he made a name for himself during this season of Bachelor in Paradise because he lives out of a minivan for long stretches of time when he isn't traveling.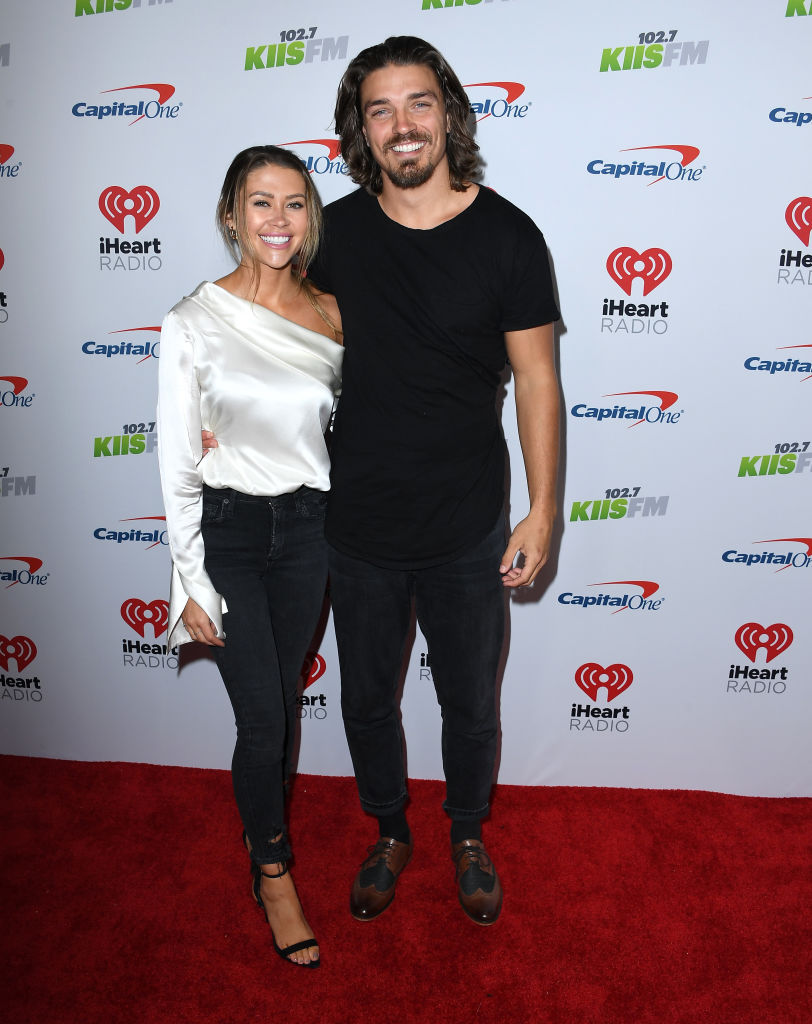 Dean Unglert shares his injury on Instagram
Unfortunately, Unglert's most recent trip to Switzerland ended in some pretty serious injuries. On December 23, 2019, the Bachelor in Paradise alum took to his Instagram page to make an announcement about the injuries he sustained in a skiing accident. "The swiss mountain rescue blew my mind today. it took me about an hour to flag someone down for help but once i did, i was airborne and in surgery in less than an hour. a dislocated hip and fractured femur put 4 screws and a plate in my leg but things could have been so much worse and for that I am extremely grateful!" Unglert captioned a photo of himself in a hospital bed.
Caelynn Miller-Keyes flies out to support her boyfriend
Immediately, Unglert was flooded with well-wishes and messages of support. But, perhaps his biggest system of support came from Miller-Keyes. She flew out to Europe to help nurse Unglert back to health. The two had planned to spend the New Year traveling together, but instead, they spent it getting Unglert healthy and steadily making their way through Europe and back stateside. Now, the pair are back in the States, and Unglert has plans to start physical therapy soon.
On January 12, 2020, Unglert took to his Instagram page to thank Miller-Keyes for all the help and support she had provided him with thus far. "Back in the states after an unfortunate turn of events in Europe. It would have been a whole lot worse without my primary caretaker there to change my smelly socks, carry my luggage, and keep me entertained. Thank you for everything you've already done and for everything you still unwittingly have to do @caelynnmillerkeyes," Unglert captioned a throwback picture of the pair.
Bachelor in Paradise fans think Miller-Keyes is a keeper
But, Unglert wasn't the only one to show love for Miller-Keyes. Bachelor fans also chimed in that Unglert had found a keeper in the former beauty queen. "The girl loves you, Dean. You can see it in every pic. Hold on tight," one person commented. "She's a good one! Love following your story and happy you have each other! Take care!" another co-signed. "Dean, always be with her. She loves you so much. Never break her heart. She is a gem," another Instagram user added. "She's a keeper ❤️❤️," a long-time fan of Unglert shared. "Love this couple! I think you found a keeper Dean," one person declared. "She's a keeper that's for sure. Glad you are home safe," one fan penned.
Fortunately, Unglert is on the mend and seems to be more in love than ever. Though his accident wasn't ideal, he has hope that good things will come out of the unfortunate experience. The experience managed to further bond him with Miller-Keyes as well. We're sure Bachelor Nation wishes them continued luck on their journey.