Who Is Deandre Ayton's On-Again-Off-Again Girlfriend Anissa Evans?
Former Arizona Wildcat Deandre Ayton has experienced plenty of firsts with the Phoenix Suns. He was drafted by the Suns with the first pick in the 2018 NBA Draft, which was the first time the team had the No. 1 overall pick in the franchise's history. It was also the first time a player selected first overall had gone to a team from the state where he played in high school and college before entering the NBA. In 2019, Ayton was named to the NBA All-Rookie First Team. In 2021, he became the first Suns player since Shawn Marion in 2007 to put up at least 25 points, 15 rebounds, and 5 blocks in a single game. The Bahamian-born athlete then helped the team clinch its first playoff berth since 2010.
His accomplishments on the court are well documented but many fans want to know more about his life off the court and his girlfriend Anissa Evans.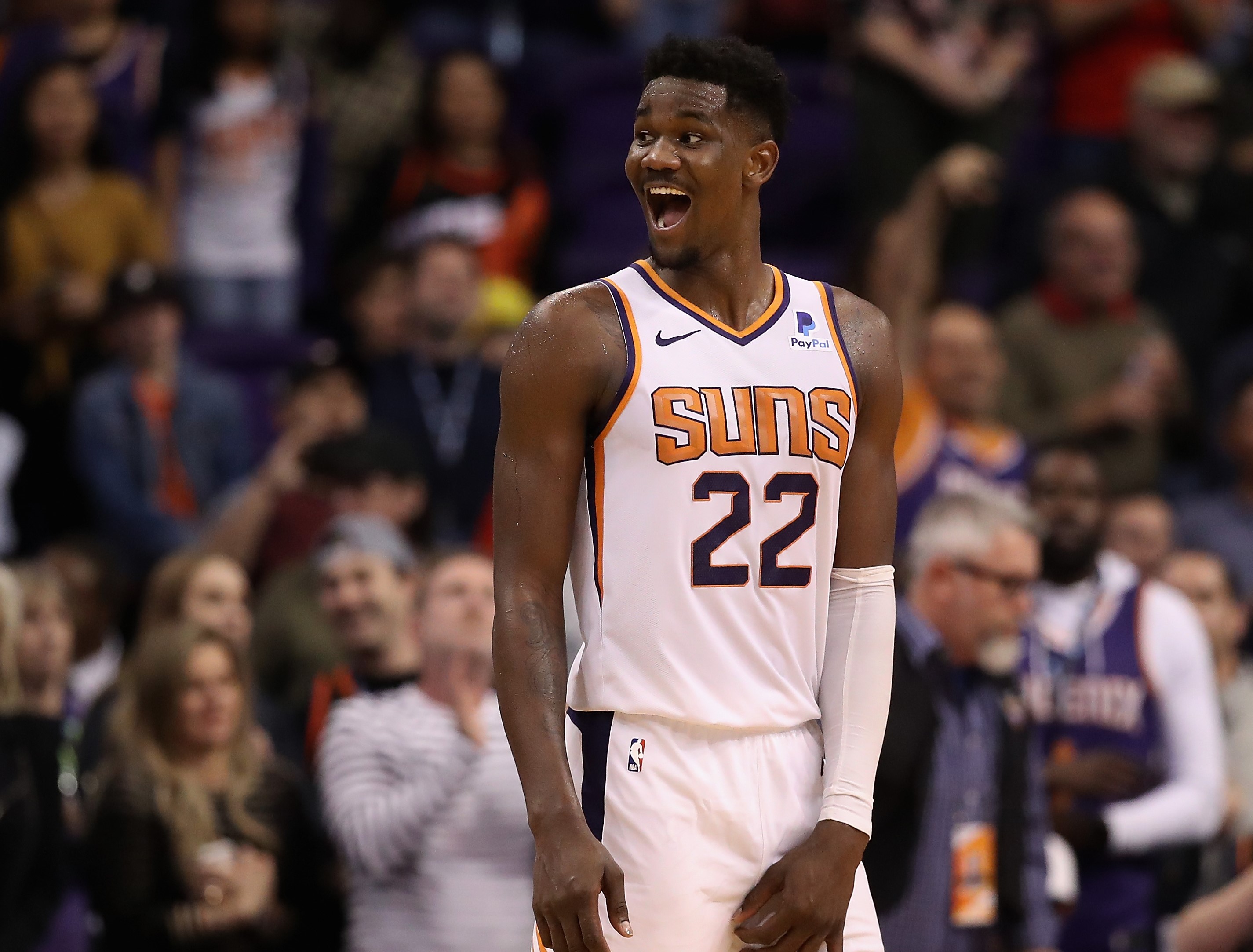 Evans is from the same country as her beau
Deandre Ayton was born in Nassau, Bahamas, and so was his girlfriend.
Evans' parents are Andrae and Melissa Evans. Her father is the owner of Bananas Sleep Solution in the Bahamas and her mother studied health at Nova Southeastern University. Evans has two younger siblings, Haley and Dreson, as well as an older sister named Sienna.
Evans graduated from Jupiter High School in 2017 and later attended the University of Tampa. She and Ayton are high school sweethearts but their relationship hit some rough patches after he entered the NBA.
RELATED: Who Is Hawks' Star Trae Young's Girlfriend Shelby Miller?
Ayton and Evans broke up but reconciled in 2019
In 2019, Terez Owens reported that Ayton and Evans had broken up a couple of times and it had to do with another woman. This news came after the Suns' center was spotted with an Instagram model named Brooke. According to multiple reports, Ayton and his new lady even got matching tattoos after dating for just a few weeks. He also gave her a gold chain with his jersey number 22 on it.
However, Ayton and Brooke's relationship did not last and the basketball star ended up getting back with Evans.
RELATED: Does Kendall Jenner's Boyfriend Devin Booker Have a Couple of Kids by Different Women?
How many kids Evans and Ayton have together
In March of 2021, Ayton and Evans welcomed their first child Deandre Ayton, Jr.
A few months later, Ayton played in his first Western Conference Finals game. That day also happened to be Father's Day and cameras spotting the NBA star sharing a kiss with Evans and their son before tipoff. Ayton later revealed that teammate Chris Paul sent him a text that morning before anyone else.
"Chris Paul was the first one to text me this morning, that's the first happy Father's Day I've gotten," Ayton said (per ArizonaSports.com). "I had to look at my phone, I glimpsed at it and it was like seven in the morning and I was like, 'Is this for me?' But I had to read the whole message and say 'Oh yea bro, you are a father.'"