'Dear Evan Hansen': How Old Was Ben Platt When He First Played the Character?
Actor Ben Platt became famous for his role in the Broadway production of the Tony award-winning musical Dear Evan Hansen. He reprises the role in a film adaptation of the play, which debuts in 2021. How old was Platt when he first played Evan Hansen, and how old will he be when the film premieres?
Ben Platt starred in the musical 'Dear Evan Hansen'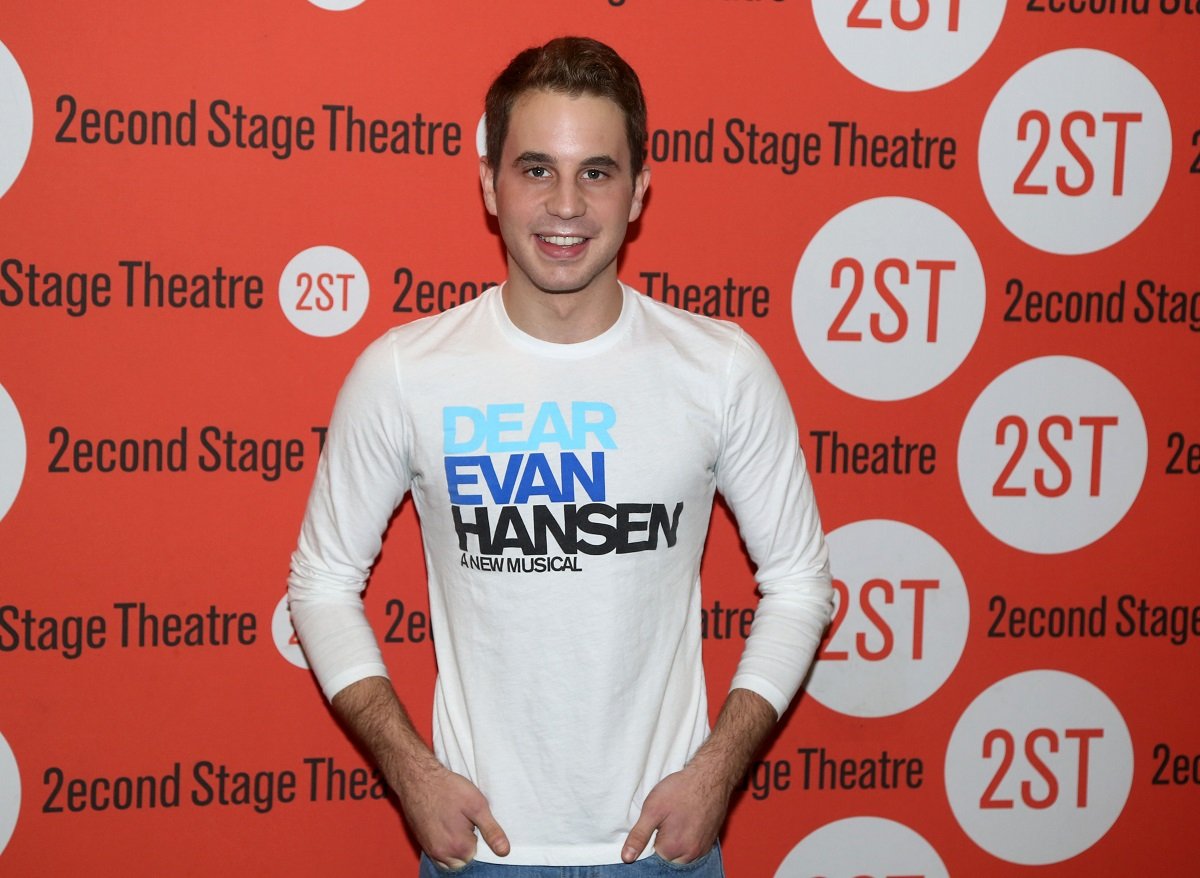 Platt began acting when he was young. He appeared in a handful of theatrical productions, including The Music Man and The Sound of Music in his hometown of Los Angeles. Platt made his Broadway debut with The Book of Mormon in 2014. However, it was Dear Evan Hansen that made him a star.
Platt portrayed the titular teenage character in the musical, beginning with its original Washington D.C. run, to its Off-Broadway premiere, and finally, its Broadway debut. The actor won the Tony Award for Best Actor in a Musical for Dear Evan Hansen in 2017.
He left the role at 25, moving onto other projects
When Platt first read the role of Evan Hansen, a high school student who gets caught up in a lie, he was 21 years old. So while he was a teenager himself, he wasn't that far off. By the time he won his Tony, he was 24. At 25, Platt portrayed the role for the final time on Broadway.
Before Dear Evan Hansen, Platt had dabbled in film, appearing in the Pitch Perfect franchise. He kept this up after the show concluded, starring in two 2019 films. That year, he also made his debut as a leading cast member in a TV series, starring in the Netflix dramedy The Politician.
Platt returned to play Evan Hansen in the movie
RELATED: 'Dear Evan Hansen': Where Can You Watch the Movie Trailer for the Ben Platt Broadway Musical?
Related post url: 
The Dear Evan Hansen film adaptation took a few years to get off the ground, as movies do. With Platt's father, producer Marc Platt, producing it, the actor was the natural choice for the character. But there was a race against the clock regarding Platt's age — something the actor was cognizant of.
"I think everybody obviously had in their minds that I wasn't going to stay teen-adjacent forever," Platt told Vanity Fair in May 2021. "The need to get it done was a little urgent. Then of course the [coronavirus (COVID-19)] pandemic happened."
Platt continued. "I kind of assumed that was that—it would be a no-go, and by the time the pandemic was over, I'd have outgrown it." But that wasn't the case. "Much to my pleasant surprise, Universal seemed to be really hell-bent on making it, and specifically making it with me," he said.
He says it's 'hopefully the last time'
Production began shortly before Platt's 27th birthday. "Physically it was very much the same experience," he said of the movie versus the Broadway show. He also detailed how he made himself look younger.
"I'd lost about 15 pounds and did a very specific diet, grew my hair out, and was shaving to make sure that I didn't look like I had five o'clock shadow all the time," Platt said.
But don't expect a revival starring Platt. He's not eager to do it all again. "I was just stripping myself into being a teenager for the last time. For what is hopefully the last time," he said. The film opens in theaters on September 24, 2021 — Platt's 28th birthday.