'Dear Evan Hansen': Ben Platt and Kaitlyn Dever Lived Together, Would 'Snuggle on the Couch and Watch Netflix' During Filming
Dear Evan Hansen is a hit Broadway musical that finally got a film adaptation, which stars the same actor who played Evan Hansen in the musical, Ben Platt. However, while adapting an award-winning musical might seem easy, it wasn't for multiple reasons. However, the biggest reason was the coronavirus (COVID-19) pandemic, and that's because Dear Evan Hansen was filmed in the middle of the pandemic. Like other movies, the cast and crew had to adapt to coronavirus, and Platt did that by living with his co-star, Kaitlyn Dever. Here's a look at why Ben Platt and Kaitlyn Dever lived together while filming Dear Evan Hansen and what they did to support each other when they came home from work.
'Dear Evan Hansen' and its COVID protocols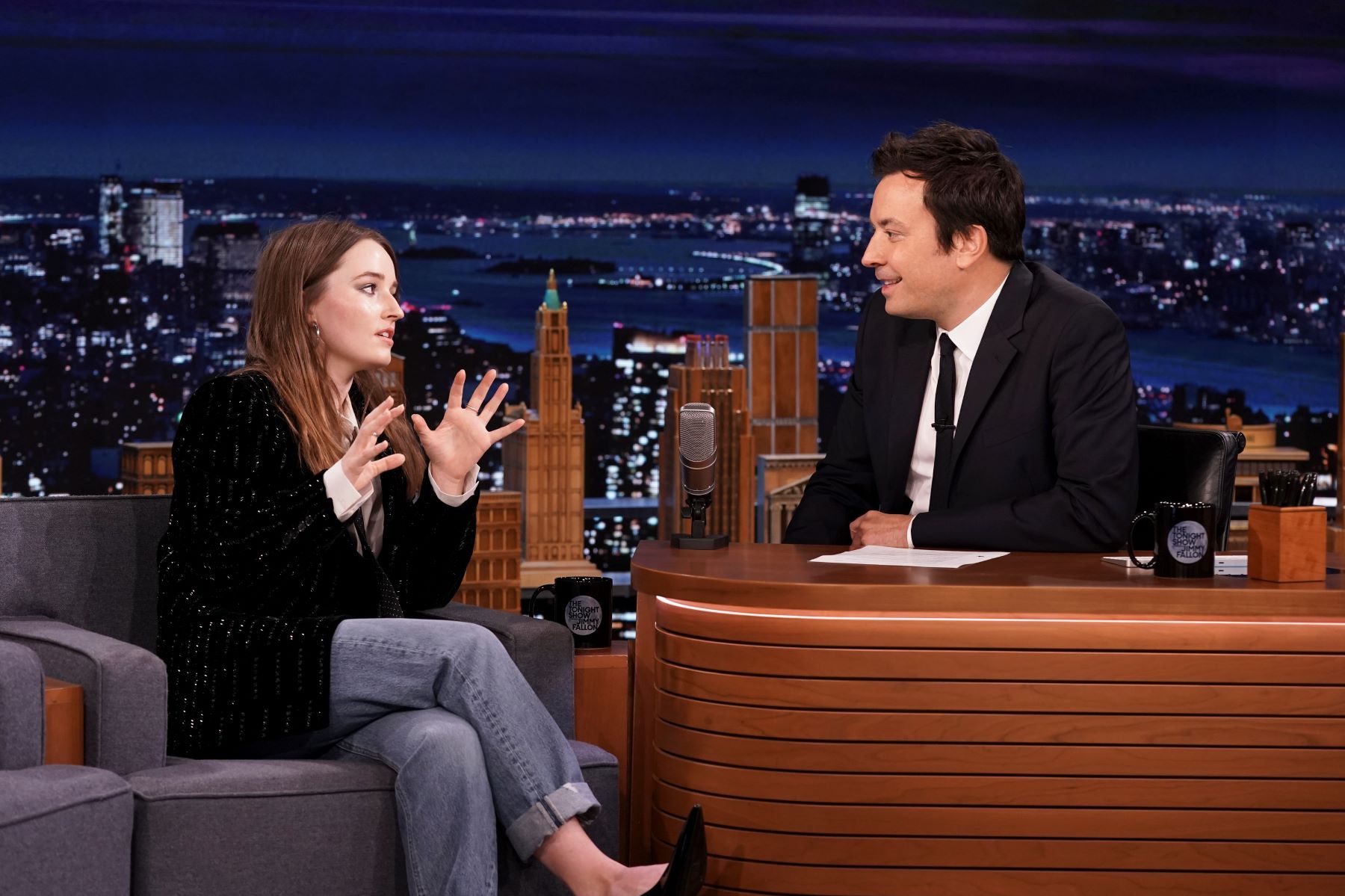 The cast and crew started filming Dear Evan Hansen in September 2020, and, since it was such a big production, the studio made everyone take a lot of coronavirus precautions. During a YouTube interview, Platt explained to Entertainment Weekly that the whole production had "first people on the moon vibes."
Most of the movie was shot in Atlanta, Georgia, and, according to Ben Platt, they were not allowed to go anywhere except for work and then home. Platt claimed that neither he nor Kaitlyn Dever went anywhere, not even public spaces, while shooting the movie. However, since they were living together while filming, they were able to make that type of isolation more tolerable in other ways.
What Ben Platt and Kaitlyn Dever did for each other
As Ben Platt said to Entertainment Weekly, living with Kaitlyn Dever made the whole experience "more familial" rather than isolated. Dever agreed and said that "Having each other made a really big difference." For example, Platt's birthday was in the middle of filming, and when he came home, Dever had cooked him a meal to celebrate. She also put up balloons and presents, and, according to Platt, she even gave him a vintage Pikachu t-shirt.
However, their friendship manifested on regular days, too. For example, on most days, they'd get home together and then "snuggle on the couch and watch Netflix." As for what the two watched, Platt said that they both watched Love Island after work. This was helpful as it allowed them to decompress from the heavy emotions that they portrayed while filming.
Like Platt explained, there's a big difference between the stage and film. When he's on stage, he gets instant gratification when he finishes the show. However, since he's only filming a few scenes a day, things feel "unfinished" for him. As such, by living together, they were both able to shake off those emotions at the end of the day.
Everything else about 'Dear Evan Hansen'
Furthermore, living together probably helped strengthen Ben Platt and Kaitlyn Dever's onscreen chemistry. In the movie, Platt played Evan Hansen, while Dever played Zoe Murphy, who is Evan's love interest.
The plot of Dear Evan Hansen revolves around Zoe's brother, Connor, and how he died by suicide. Due to a misunderstanding, Zoe's family thinks that Evan was best friends with Connor. However, instead of correcting them, Evan decides to lie about his relationship with Connor, and the story goes from there.
How to get help: In the U.S., call the National Suicide Prevention Lifeline at 1-800-273-8255. Or text HOME to 741-741 to speak with a trained crisis counselor at the free Crisis Text Line.
RELATED: 'Dear Evan Hansen': Kaitlyn Dever Says Amy Adams Was 'Such a Light on Set' of the Film