'Dear Evan Hansen': Ben Platt Receiving Accusations of Nepotism for Casting Due to His Father's Role as Producer
Dear Evan Hansen is a beloved, Tony Award-winning Broadway musical. Now, it's getting its Hollywood turn as a feature film. With fan-favorite and Broadway star Ben Platt reprising his role as Evan Hansen, the movie is expected to be a hit. Despite his Tony Award-winning turn on Broadway, however, Platt is coming under fire for the role thanks to his age and suspected nepotism with his father in the role of producer.
Ben Platt is much older his 'Dear Evan Hansen' character
Platt initially won the role of Evan Hansen on Broadway at the age of 21. Though seemingly a stretch for a high schooler, it certainly seemed more appropriate than his reprise of the role for the feature film at the age of 27. Many fans were upset by this casting decision. After all, the theme and undercurrent of the musical focus on "the struggles of adolescence." The criticism and accompanying jokes were well-documented on Twitter and beyond. Moreover, there have been multiple, younger actors who have successfully filled the role on Broadway since.
This certainly isn't the first time that Hollywood has chosen an actor that is too old for the role. In fact, it has become somewhat of a norm. Famous examples include Olivia Newton-John playing Sandy from Grease at 29. While this may put Platt in good company, there is more to the casting controversy than age.
Platt's father is one of the producers on the film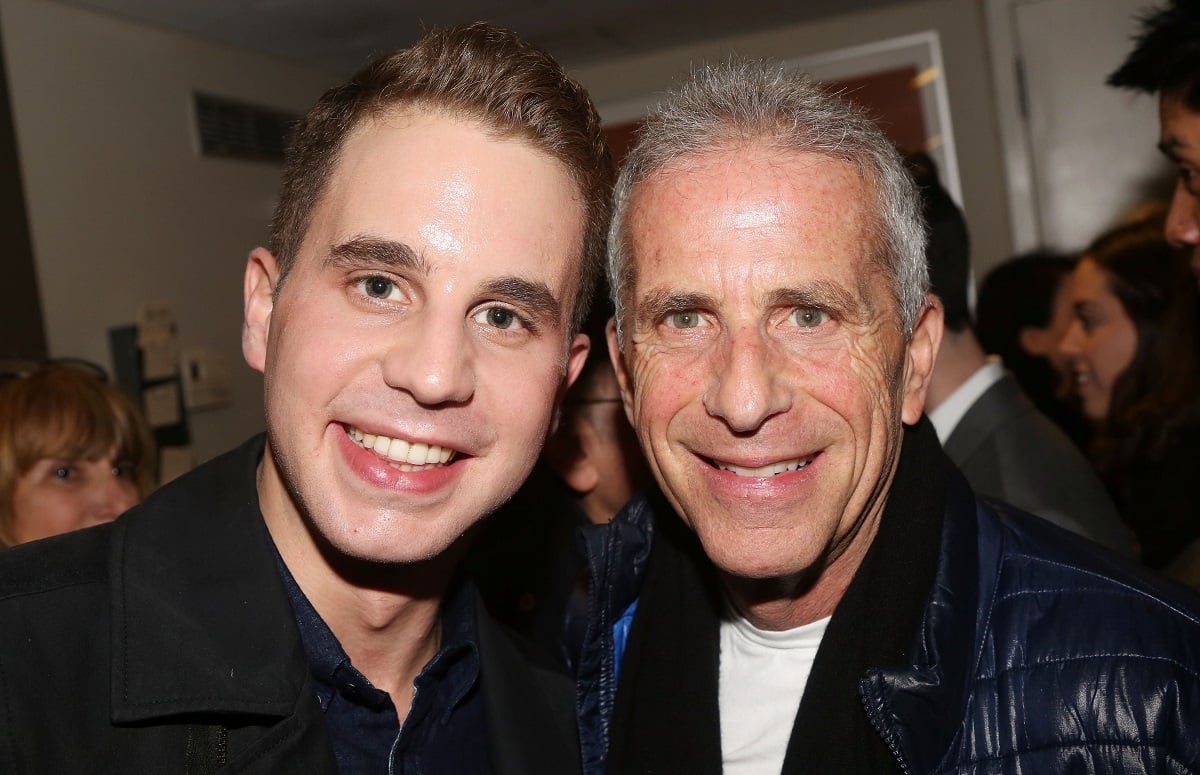 Marc Platt, Ben Platt's father, is a well-known and highly successful Hollywood film producer. At the helm of such projects as Legally Blonde, La La Land, and Cruella, Dear Evan Hansen is one of his latest big projects. And not surprisingly, fans are confused and upset about what appears to be clear nepotism, with his son in the starring role.
As if that wasn't enough, some have pointed out that Platt's father has actually produced almost all the work in which his son has appeared. This has made many people question whether he even had to compete for the role of Evan Hansen. This isn't exactly the best look for someone who is trying to lean on his foundational talent. But it is hardly something new for Hollywood.
Platt quickly responded to criticisms about his casting
Platt seems generally unconcerned about the mounting criticism around the casting choice. On June 18 while appearing on The Zach Sang Show, he stated, "People like to have something to say that is negative, regardless of what it is," Platt said. "And so if my thing is something that I can't control at all — which is my age — then bring it on. I'm glad it's not about the performance or my voice or anything that actually matters."
Platt didn't address the nepotism claims. But he fiercely and unapologetically defended his work on the role as the reasoning for his casting. "I think the reaction is largely from people who don't understand the context of the piece — the fact that I created the role and workshopped it for three years," Platt said.
"Were I not to do the movie, it probably wouldn't get made," he continued. "And so, I think, my defensive response is to want to go onto Twitter and be like, 'F you, guys. You don't even know that this wouldn't exist without me.' Of course, that's not true entirely and not my place to say. All I have to do is let the work speak for itself."
Despite the controversy and continued skepticism from some, many are excited to see their favorite musical on the big screen. Moreover, the film is packed with other popular stars such as Julianne Moore, Amy Adams, Danny Pino of Mayans MC fame, and Amandla Stenberg. Ben Platt in Dear Evan Hansen arrives on September 24, 2021.
Related: 'The Politician' Star Ben Platt: His Net Worth And How He Became Famous