'Dear Evan Hansen': What Is the Most Popular Song From This Musical and Its Movie Adaptation?
Dear Evan Hansen is a Tony Award-winning Broadway musical-turned live-action movie musical. Both productions featured Ben Platt on songs like "Waving Through a Window," but several songs from this original musical earned praise from Broadway fans and critics alike.
Here are some of the most popular songs from this musical and film, according to the number of plays on Spotify.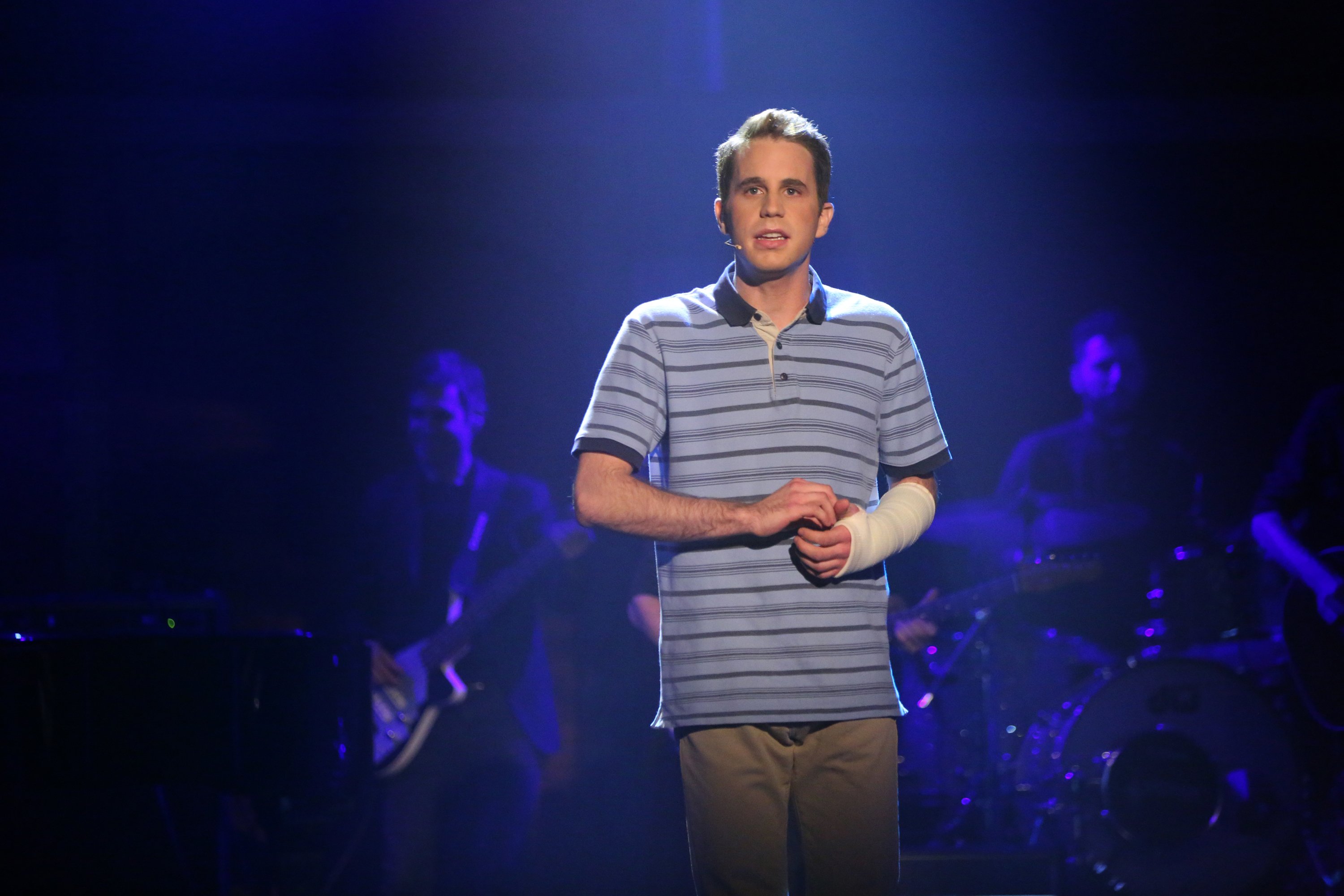 'Dear Evan Hansen' opened on Broadway during 2016
Whether you're a theater nerd or a lonely high school student, Dear Evan Hansen tells listeners that they will be found. This musical debuted on Broadway in 2016, introducing fans to the world of Evan Hansen.
In addition to winning Best Performance by an Actress in Featured Role a Musical and Best Performance by an Actor in a Leading Role in a Musical, Dear Evan Hansen took home the Tony Award for Best Orchestrations.
In 2021, Platt starred in the movie adaptation of this musical, performing songs from the original stage production. That includes fan-favorite songs like "Sincerely, Me," "Waving Through a Window," and "For Forever." 
What is the most popular song from 'Dear Evan Hansen'?
Of the Dear Evan Hansen movie soundtrack, the Sam Smith and Summer Walker version of "You Will Be Found" has the most streams. It currently holds over 3.5 million plays, far surpassing songs like "Words Fail." Only some songs on this soundtrack actually play during the movie, though.
Of those tracks, Platt's movie version of "Waving Through a Window" holds the most listens on the music platform with over 500,000 plays. The Broadway soundtrack holds more total plays than the movie but, to be fair, it became available for streaming in 2017 — about four years prior to the movie's debut. 
Of the songs from Broadway's Dear Evan Hansen, "Waving Through a Window" has the most plays, currently at a whopping 125 million streams. The second most popular song, according to Spotify is "You Will Be Found," performed by most of the original cast members. (Pun intended.)
The 'Dear Evan Hansen' movie soundtrack features other well-known artists, including Sam Smith and Carrie Underwood
The original Dear Evan Hansen movie soundtrack also includes songs performed by some of music's biggest artists. Finneas recorded a version of "A Little Closer." Tori Kelly performed "Waving Through a Window." Additionally, some tracks feature Sam Smith, SZA, and Carrie Underwood. 
Of course, Platt appears on most songs from this movie musical, acting as the title character. In both productions, Evan Hansen dealt with the loss of a classmate Connor Murphy and the implications of one letter addressed to the recently deceased acquaintance. Other cast members in this movie include Kaitlyn Dever as Connor Murphy's sister Zoe Murphy and Amy Adams as Cynthia Murphy.
Dear Evan Hansen is now playing in theaters.
RELATED: Hot off the Heels of His Broadway Debut in 'Dear Evan Hansen,' Jordan Fisher Stars in 'To All the Boys: P.S. I Still Love You'