'Dear Evan Hansen': The Song That Got Stuck In Julianne Moore's Head
Julianne Moore had a 'Dear Evan Hansen' song stuck in her head while working on the movie.
Dear Evan Hansen hit the big screen on Sept. 24, 2021. And musical theatre fans already knew the lyrics to "You Will Be Found." Ben Platt reprised his original role for the movie. He starred alongside Amy Adams and Julianne Moore. Moore became so familiar with the music to the point where she had one Dear Evan Hansen song stuck in her head.
It wouldn't be a musical without music all day, every day—right Julianne? But the song she heard wasn't the widely-known "You Will Be Found." So which song did Moore hear all the time?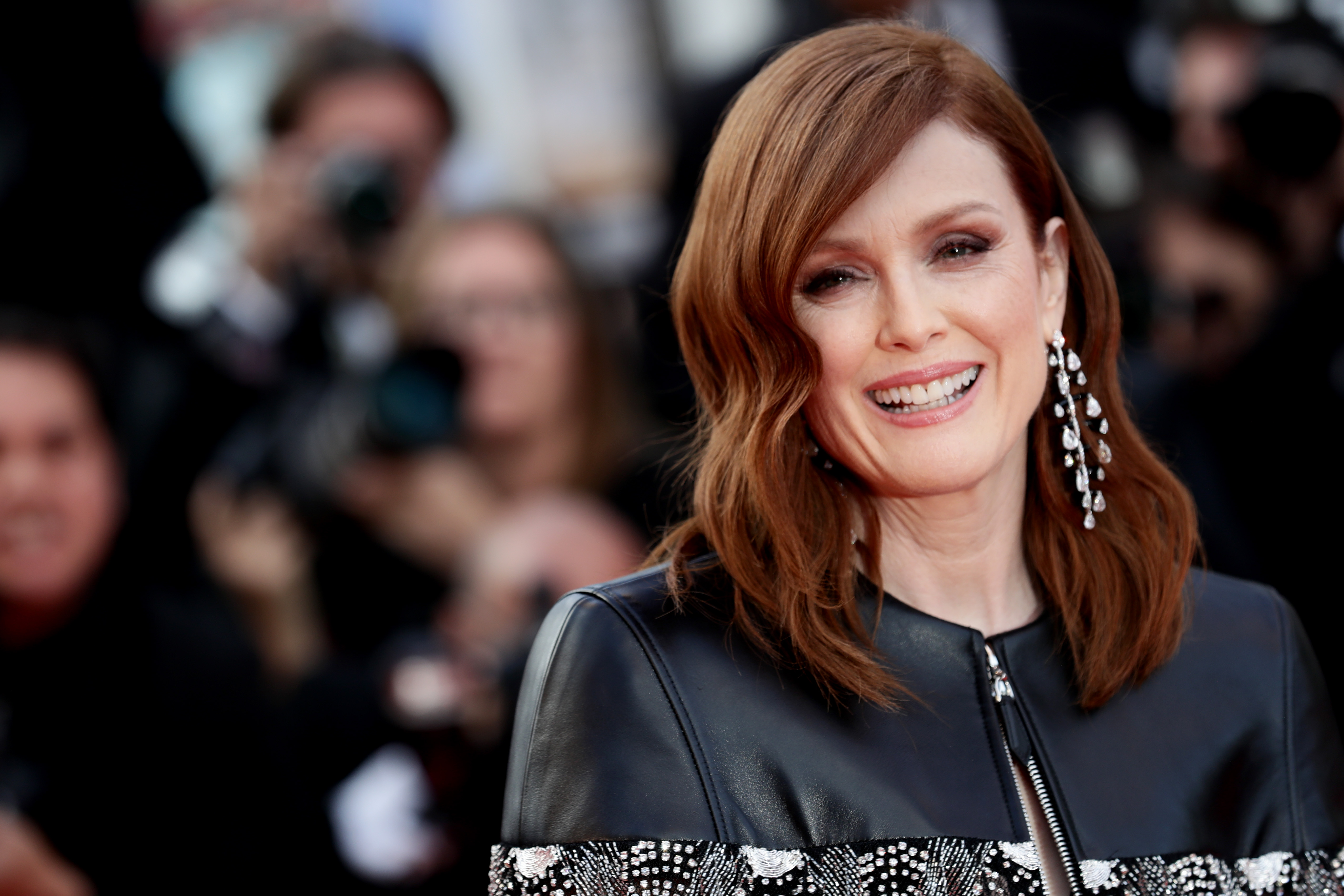 Who does Julianne Moore play in 'Dear Evan Hansen'?
After Connor Murphy's parents find Evan Hansen's letter, they assume the two were friends. Unfortunately, that was never the case. In the beginning, Evan runs into Connor at school, and he signs Evan's arm cast. But that was their only interaction.
Amy Adams portrays Cynthia Murphy, Connor's mother. She develops a friendship with Evan, thinking he knew her son. Audiences recognize Adams for her most successful movies, such as American Hustle and Catch Me If You Can.
Moore plays Evan's mother, Heidi Hansen. To help with his social skills, Heidi suggests Evan ask for signatures on his arm cast. As viewers will find out when they watch Dear Evan Hansen, she is a strong-willed character who doesn't seek outside help. But ultimately, Heidi learns to communicate with her son more effectively.
Which 'Dear Evan Hansen' song was stuck in Julianne Moore's head?
Toward the end of Dear Evan Hansen, Moore has her time to shine. She performs an emotional moment with Platt—Heidi apologizes to her son and acknowledges his father's absence. Together, the two discuss how to move forward as a family.
While shooting the film, Moore had an earworm. And it was her solo moment with Platt—"So Big/So Small." According to Cinema Blend, the actor explained that the song replayed in her head day in and day out:
"Well, 'So Big/So Small,' talk about an earworm. When you've been working on something for the amount of time that I worked on it. It's like, I would wake up hearing it. I was always in a loop in my head. But I have to say I love that song. I thin it's so beautifully written and so expressive and so surprising. And so gets inside of a parental experience. So I really do love it."
Does Julianne Moore really sing in 'Dear Evan Hansen'?
Fans of Platt weren't surprised that he sang live while filming. Since he was a child, the actor appeared in numerous stage productions. So he wasn't the new kid on the musical theatre block. Similar to Platt, Adams also had singing experience. Disney fans recall her iconic performance as Giselle in Enchanted. It was challenging to forget the "That's How You Know" number.
Now that viewers will watch Dear Evan Hansen soon, they wonder if Julianne Moore actually sang. After all, it's not tricky to tweak voices with good-old autotune methods.
Dear Evan Hansen was the first time Moore sang for a movie. In an interview with King 5, Moore discussed her experience.
 "I had a lot of support, I had the best musical team. And I did nothing but sing for months and months and months – and sing one song, too. Someone else asked me, 'What else did you sing?' And I'm like, 'Nothing. Just that song.'"
The cast and crew have not revealed how much editing went into each voice. So it's up to viewers to judge the musical performances. Nevertheless, Moore gave it her all when it came to singing.