'Death on the Nile': Hercule Poirot Appeared In Over 80 Works of Agatha Christie
Death on the Nile hit movie theaters on February 11, 2022, a follow-up to the 2017 film Murder on the Orient Express features a star-studded cast. While the entire ensemble is talented, the real heart of the cast is accomplished actor Kenneth Branagh. Branagh stars as the film's lead, the brilliant detective Hercule Poirot.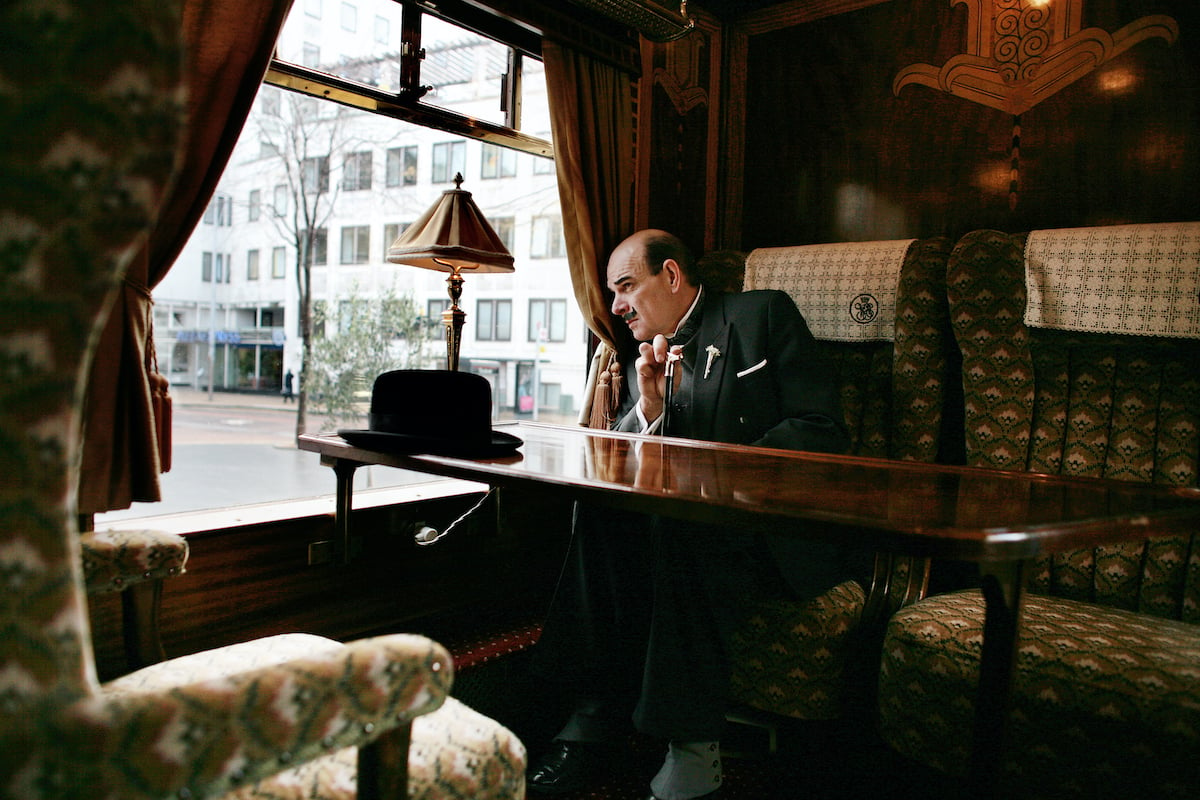 While moviegoers may love the character and look forward to seeing him again so soon, Poirot's origin extends far beyond the big screen. He's actually one of the most cherished and beloved characters in all of literature. Let's take a closer look at where he originated. 
Hercule Poirot appeared in over 80 works of Agatha Christie
According to Novel Suspects, Poirot made frequent appearances in Christie's works. He remains the author's most well-known and beloved character. He appeared in 33 novels, two plays, and over 50 short stories written from 1920 to 1975. 
In his first appearance, according to Agatha Christie's website, Christie describes Poirot thusly: 
"He was hardly more than five feet four inches but carried himself with great dignity. His head was exactly the shape of an egg, and he always perched it a little on one side … The neatness of his attire was almost incredible; I believe a speck of dust would have caused him more pain than a bullet wound."
While Christie went back and forth over Poirot's background before creating the character, she eventually decided on him being a retired Belgian detective. He's well known for his impeccable appearance, disdain for irregularities, and immaculately groomed mustache. 
Christie was once asked what her favorite Poirot story was. Though she had a hard time picking one, she settled on his most famous: Murder on the Orient Express. 
Hercule Poirot is in theaters near you
Murder on the Orient Express saw Branagh's Poirot trapped on a train full of possible murder suspects. Viewers then got to see him slowly untangle the mystery, brilliantly deducing what happened. 
If you'd never read a mystery novel before, you might have viewed Poirot's story, character arc, and general antics as being derivative of other detective films that came before him. But the truth is that Poirot was the inspiration for an entire genre of mystery stories. The stories are based on the works of the legendary novelist Agatha Christie.
In Death on the Nile, the latest Christie adaptation, Poirot again finds himself in the midst of a dumbfounding murder mystery, this time while on a ship cruising the Nile River. Branagh again returns to the role he portrayed so expertly before, this time joined by another all-star cast that includes Gal Gadot, Annette Bening, and Russell Brand. 
Where else can you see Hercule Poirot? 
Death on the Nile is currently in theaters, and only in theaters. According to Rotten Tomatoes, the film isn't yet available on any streaming services. Branagh is bringing the character to life yet again, but that isn't all he's doing. The famed actor, who's also an accomplished filmmaker, is also directing the film. This should come as no surprise to movie fans, as Branagh also directed Murder on the Orient Express. 
Will Branagh get another chance to play the mustachioed gumshoe? Only time will tell. The film does have an 82% audience approval rating on Rotten Tomatoes, so there may be clamoring for another follow-up if Christie and Poirot's fans have their way.