'Deathloop': Does It Have an Xbox Release Date and Will It Be on Game Pass?
Let the time loop begin…on PlayStation 5 and PC, anyway. Arkane Lyon and Bethesda Softworks' highly-anticipated action-adventure game, Deathloop, finally launched on Sept. 14. However, Deathloop will remain a PlayStation and PC exclusive for a while, leaving many Xbox players feeling left out. It won't be that way forever, though. Here's when Deathloop fans can expect an Xbox release date, plus its chances of ending up on Game Pass.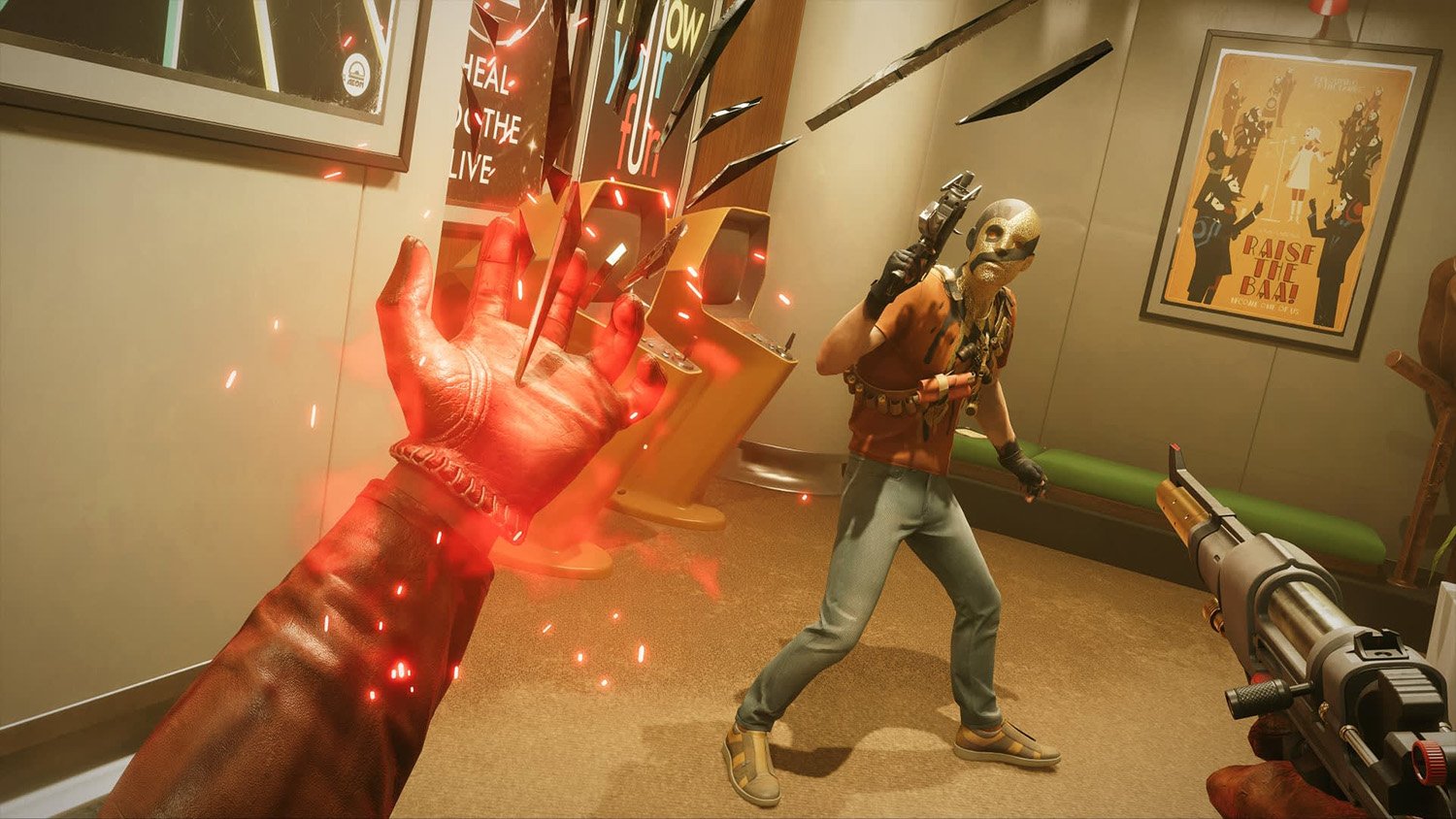 'Deathloop' is out now on PlayStation 5 and PC
The adventure follows Colt, an assassin who ends up in a time loop on an island called Blackreef. In order to end the loop, Colt must take out eight targets in a single day while avoiding the island's dangers. However, a rival assassin, Julianna, aims to take him out first.
Deathloop finally hit PlayStation 5 and PC on Sept. 14 after two big delays. It was first intended to arrive in 2020, but complications due to coronavirus (COVID-19) pushed the game to May 2021. Then, one month before the new release date, Arkane announced its decision to delay again until September.
Speaking to TheGamer, Deathloop director Dinga Bakaba revealed that Arkane needed more time to create the "best quality game that we can deliver."
"We said we have cool ambitions for the game, we want it to be special. It is not an easy game to make, to say the least. Especially not in this period," Bakaba said. "But we didn't want to enter a painful crunch where we are already in this weird situation where we are developing at home – that's already something on your mental health and your cognitive load."
Does 'Deathloop' have an Xbox release date?
Microsoft acquired Deathloop's publisher, Bethesda, in 2021, so many gamers expected it to become an Xbox exclusive rather than PlayStation. However, Bethesda assured in a statement to Game Informer that Deathloop would still be a timed PlayStation exclusive because it was already being developed under that plan.
Thankfully, "timed" means the exclusive deal is only temporary. Deathloop must remain a PlayStation 5 exclusive for at least a year, meaning that an Xbox release date could arrive on or after Sept. 14, 2022. Bethesda has not outright confirmed its plans to bring Deathloop to Xbox, but a small note at the end of the launch trailer (seen above) reminded viewers of the September 2022 date, which sounds promising.
Will 'Deathloop' come to Xbox Game Pass?
Likewise, Bethesda hasn't confirmed any plans for Deathloop on Xbox Game Pass for consoles and PC come September 2022. It's worth noting, though, that the acquisition led to Xbox adding many Bethesda games to the Game Pass library, including Fallout 2, Rage, Doom, and more.
Bakaba has previously spoken positively about Xbox Game Pass, which could be a good sign for Deathloop's future. The game director told Press Start:
Being able to be a part of the Xbox Game Pass ecosystem makes things a bit different for us because we can occupy a space in that service, and we will continue to make the kind of games that we make and make them well. If you've looked on social media, you'll see that games like Prey and Dishonored 1 and 2 coming to Xbox Game Pass, a lot of people are saying that you need to play these games and have no excuse not to, so it's been very encouraging. It's a service that will allow us to remain creative and have the audience and build that relationship over time and that's really exciting.
Deathloop is available now on PlayStation 5 and PC via Windows.
RELATED: 'Alan Wake Remastered': 5 Similar Games to Play While You Wait For Release Day