Everything You Need to Know About Deena Cortese's Baby Clothing Line, Christopher John
One of Jersey Shore's favorite "Meatballs" has her own "Mommy-and-Me" clothing line! Deena Cortese launched Christopher John on Father's Day 2020. Here's what you need to know about the reality star's fashion brand.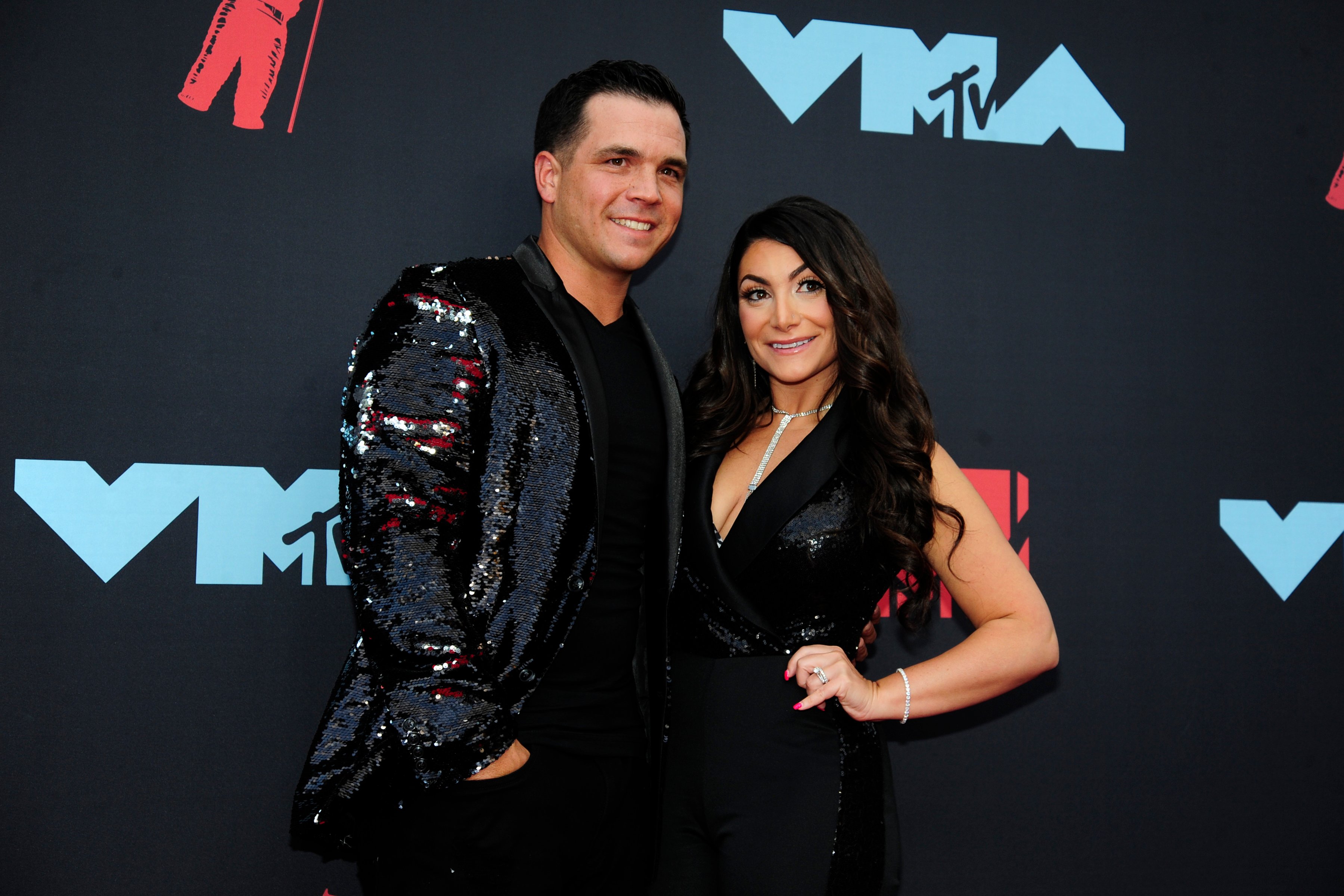 Deena's frustration inspired the baby clothing line 
As the mother of a newborn son, Cortese quickly became frustrated by the lack of "cute boy clothes" available on the market. She has also expressed difficulty finding matching outfits for herself and her son to wear. So, she decided to do it herself and start her own "Mommy and Me" clothing line. According to the Christopher John site, the brand offers "clothing for the whole family." The site's current offerings include clothes like bibs, onesies, and hats in newborn and toddler sizing. There are also hoodies and T-shirts for moms and dads available.
Why did Deena name her clothing line Christoper John?
The Christopher John clothing line is named after several important men in Cortese's life. "I chose the name Christopher John because the whole idea was based around my son, CJ, who is my everything," Cortese shared on the site. "[The name] Christopher John comes from two amazing men in my life — my husband and my father," she continues. "The brand's logo is a monkey because we call CJ our little monkey. Everything about this brand centers on family and love!"
RELATED: 'Jersey Shore: Family Vacation': Why Angelina Laughed During 'Snooki,' 'JWoww,' and Deena's Wedding Speech
Some fans are unhappy with the Christopher John clothing line
Many Jersey Shore fans were excited when Cortese announced that her clothing line was launching. However, when products became available, some fans expressed disappointment in the price. "I love the concept, but the prices are insane for baby items, and so is shipping," one user commented on Instagram. Several other commenters were upset about the pricing. At this time, a bib sells for $20, a bucket hat for $30, and a child's hoodie for $40 — not including shipping. 
Several commenters didn't see the value in spending that much on baby clothing. "Seriously —They are baby clothes," another user commented. "They spit up, poop, pee, and outgrow things in a blink."
RELATED: 'Jersey Shore: Family Vacation': What Will Happen to the Show Without Nicole 'Snooki' Polizzi?
Other fans took issue with the prints and styles that Christopher John has available. "'Women's T-shirt' — I wouldn't be caught dead in this," someone commented. "You should do something different besides camouflage," another wrote. 
Most fans were excited about the Christopher John launch
Thanks to Cortese's notoriety from Jersey Shore and Jersey Shore: Family Vacation, several fans were eager to support her and make a purchase. When the line was announced, there were plenty of positive comments from Cortese's fans who were excited about the new additions to the boy's clothing world. "This is amazing!" one fan commented on an Instagram post announcing the line's launch. "We need more options for our boys, especially matching ones!" Others finally found the "Mommy-and-Me" line they had been looking for, as another fan wrote: "Can't wait!!! I've been looking forever for mommy and son matching clothes!" 
RELATED: Are Nicole 'Snooki' Polizzi and Deena Cortese Getting Their Own Show?
Deena has plans to make Christopher John better
Cortese seems to be powering through and considering all fan feedback — including the negative. "Next launch, we plan on expanding sizes," Cortese tweeted after several people commented about the limited sizing available. "We are taking all of these helpful messages into consideration for our next launch. Thank you for all the love and support! We're getting so many orders; I'm overwhelmed with joy."
Cortese seems excited about the future of Christopher John, and many fans can't wait to see what prints and styles she comes up with next.