'Degrassi': Drake Said He Smoked Weed Before His Audition for [Jimmy]: 'I Thought I'd Just Completely Ruined My Whole Life'
Before Drake became a Grammy Award-Winning rapper, he was Aubrey Graham, a child actor. When he was a teenager, the multitalented star landed a starring role in the Canadian teen drama Degrassi: The Next Generation.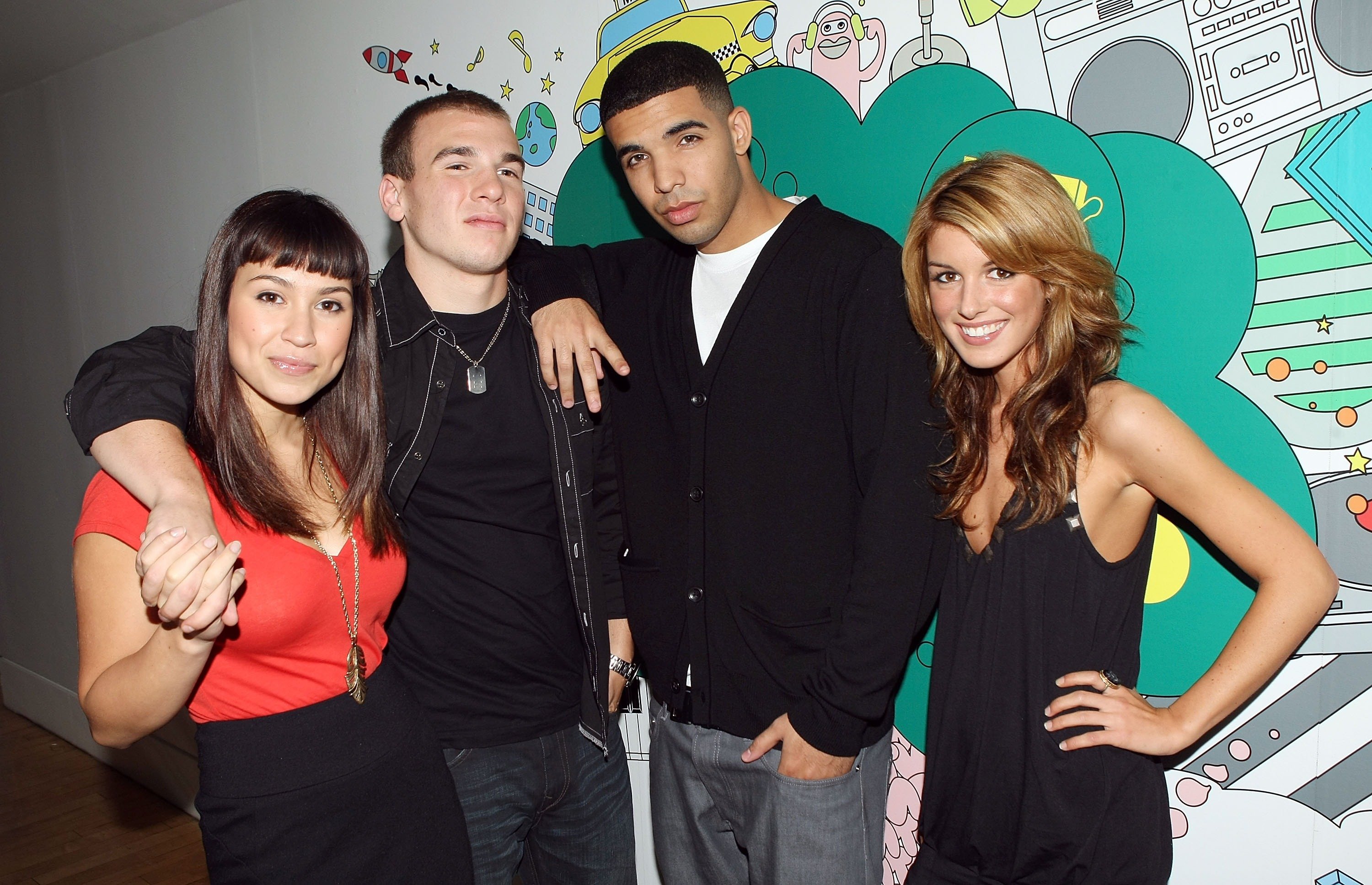 In 2014, the father of one shared how he almost lost the role that changed his life.
Drake played 'Jimmy Brooks' on 'Degrassi'
Born Aubrey Drake Graham on October 24, 1986, Drake grew up in Toronto, Canada, with his mother, Sandra Graham, and father, Dennis Graham. When the "God's Plan" artist turned 5, his parents divorced. The divorce caused Drake to stay with his mom in Toronto primarily. His father remained in Memphis, and the two had a distant relationship.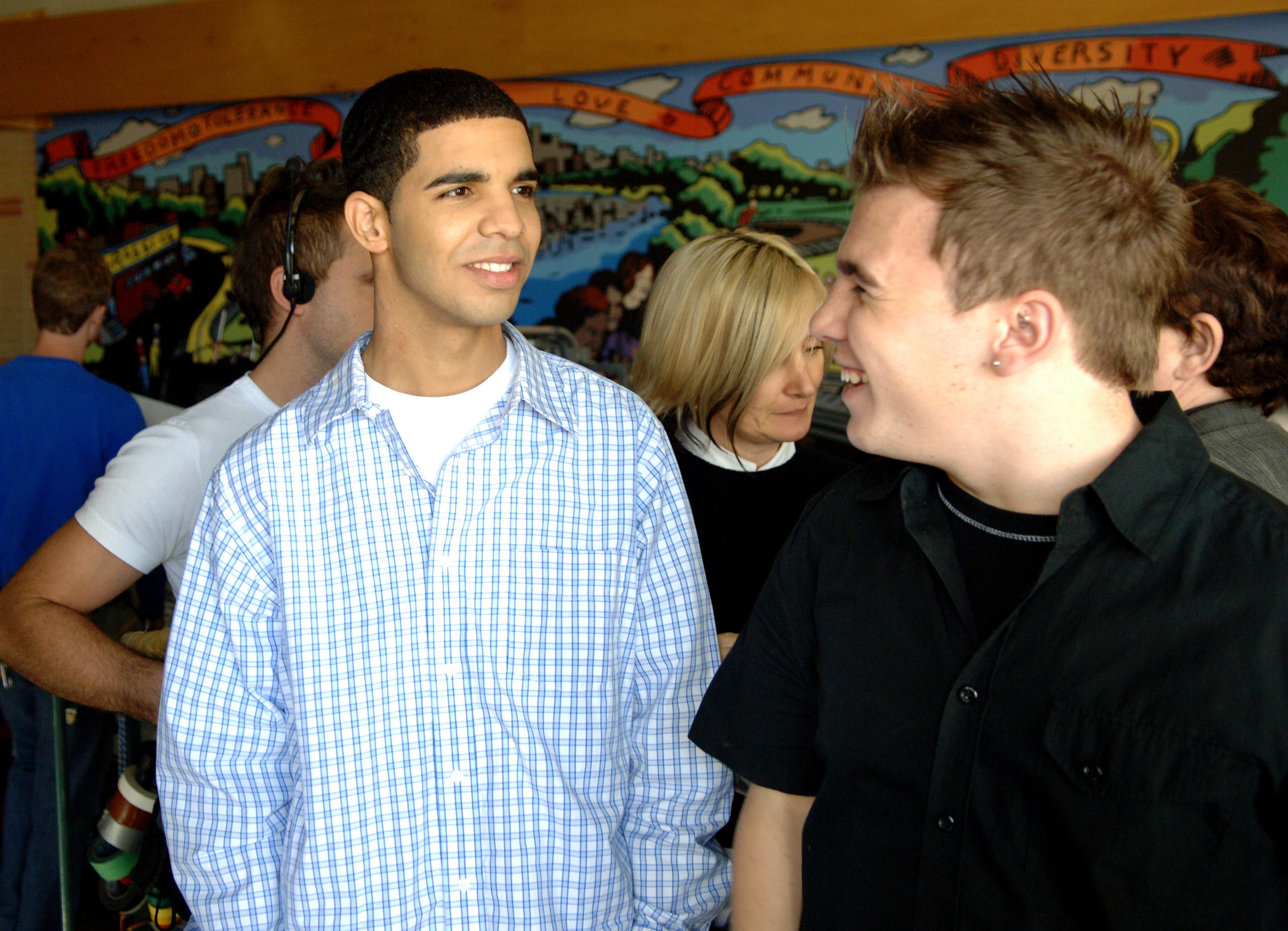 RELATED: Drake's Net Worth Has Skyrocketed. What Is His New Net Worth in 2020?
Growing up, the "Toosie Slide" rapper quickly developed a love for acting and music. In 2012, he said in an interview with GQ that he had a natural talent for acting. Like his father, Drake said he never had a problem making the people around him laugh. 
"I was in class, and I used to always crack jokes in class. I was a good liar and a good talker. And this kid in my class was like, 'Yo, my dad is an agent. You should go talk to him because you're good and you make people laugh,'" he said. I was slick, you know? When it comes to knowing what to say, to charm, I always had it."
When he turned 14, Drake landed the part of Jimmy Brooks on Degrassi. Throughout the series, his character was a famous basketball player at the fictional Degrassi Community School. Jimmy faced several issues throughout the show, including a shooting in season 4 that paralyzed him and ended his basketball career. During his time as Jimmy, Drake reportedly earned $40,000 a year, per GQ.
Drake was high during his 'Degrassi' audition
Degrassi: The Next Generation premiered in the US and Canada on October 14, 2001. The ensemble show followed multiple high school students as they juggled issues like teen pregnancy, eating disorders, and experimenting with substances like ecstasy, cocaine, and marijuana.
RELATED: Drake Gets Candid About Why He Kept His Son a Big Secret
Drake starred on Degrassi for several seasons until his music career took off. He became a star with his 2008 song, "Best I Ever Had." Once he became famous, he reflected on his audition for the long-running drama during a 2014 interview with Jimmy Fallon. 
"It was like a real pivotal day in my life because it was the first audition I went on, so that's already a monumental thing. It was also the day that I got accepted by these like really cool Jewish kids at school, and they were finally like, 'Yo, come over,'" he explained to Fallon.
"I had this really tug of war moment where I actually did something that I probably shouldn't have done that starts with a 'W' and ends with 'eed,' Drake continued. "That was my first time [smoking], and we did it out of a starts with a 'B' ends with a 'ong.'"
The "Hotline Bling" rapper said when he got to the audition, the marijuana made him "paranoid."
"I thought I'd just completely ruined my life," he said. "I started splashing water on my face constantly; it was like a Clearasil commercial!"
Why Drake left 'Degrassi'
RELATED: Drake's Dating History Proves He's Either a Hopeless Romantic or Thirsty AF
Luckily, Drake won the Degrassi casting directors over. They selected him as Jimmy, and he appeared on the show as a lead character. After eight seasons, however, Drake left Degrassi to focus on his music. According to a 2015 interview with W Magazine, the "In My Feelings" said the show's producers fired him when they realized he seriously wanted his music career to thrive. 
"Back then, I'd spend a full day on set and then go to the studio to make music until 4 or 5 a.m. I'd sleep in my dressing room and then be in front of the cameras again by 9 a.m.," Drake explained.
"Eventually, they realized I was juggling two professions and told me I had to choose," he continued. "I chose this life."