'Deja Vu': What Is Olivia Rodrigo's New Song After 'Drivers License' About?
Disney+ star Olivia Rodrigo is impressing fans again with her newest single after "drivers license," "deja vu." The singer dropped her latest song on April 1 and it was no April Fool's Day joke. Find out what "deja vu" sounds like, what's in Rodrigo's music video for the song, and when her debut album comes out.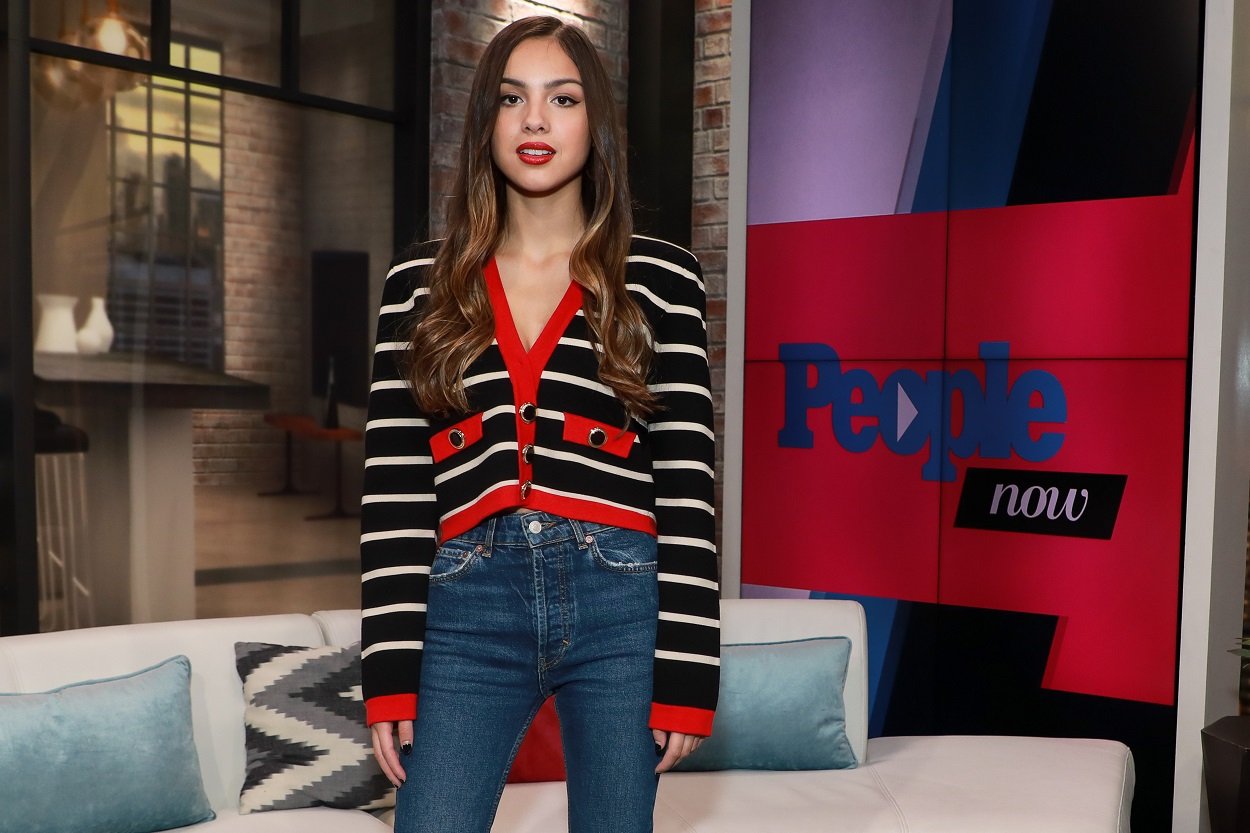 Olivia Rodrigo released 'deja vu' months after 'drivers license'
Months after "drivers license," Rodrigo announced through Instagram pictures that her next single was coming out in purple posts. She shared three gifs of a television set on a purple background. Each image contained a different image on the TV. One had a pink ice cream cone, another had a girl driving on the coast, and another in the clouds.
Rodrigo subsequently announced her single "deja vu," showing the song artwork of her in a white crop-top and jeans. She further teased the music video with an image of her floating on a cloud-like background. Rodrigo also posed the announcement of the music video arriving on April 1 as well.
What is Olivia Rodrigo's song 'deja vu' about?
In the first verse of "deja vu," Rodrigo described fond memories with someone, such as driving to Malibu, eating strawberry ice cream, and trading jackets. She also mentioned watching Glee with someone.
The end of the first verse switched tones. This made the listener realize that Rodrigo's favorite memories were replicated with someone else.
Lyrics included: "So when are you gonna tell her that we did this too? She thinks it's special, but it's all reused. That was our place, I found it first. I made the jokes you tell to her when she's with you."
The chorus asked the person she shared the memories with if they get "déjà vu" with the new person.
Rodrigo's music video hammered the idea home by showing her memories being replicated with another person. It contrasted the "drivers license" music video by being a beach-y, sunlit stream of clips.
Olivia Rodrigo's album release date with 'deja vu' and 'drivers license'
On the same day Rodrigo dropped "deja vu," she also announced that her debut album, *O*R will be released on May 21. It's to be determined whether Rodrigo will have another single after her first two ahead of the album release.
The star also discussed "deja vu" in an interview with Heat Radio.
"I had this single picked out in September," Rodrigo started. "So it sort of took the pressure off for me of following up 'drivers license' since we planned this so far in advance."
Rodrigo purposefully picked out "deja vu" as the next single to show off another style of music.
"I didn't want to pigeonhole myself into this category of 'sad ballad girl' thing," the singer expressed. "It's definitely a little different, and sort of weird."
She concluded: "I really hope that people like it, and even if they don't, that's cool too though because I loved making it."
You can stream "deja vu" on Spotify and Apple Music.