'Deja Vu': Olivia Rodrigo's Song Is Being Compared to This 1 Taylor Swift Song
"Deja Vu" singer Olivia Rodrigo has been plenty vocal about how she's a huge fan of Taylor Swift. The "Love Story" singer has reciprocated appreciation for the younger songstress, even gifting her a ring to show her mutual admiration. But fans are now linking Rodrigo's new song "deja vu" to a song of Swift's. Find out if you think the two songs sound similar.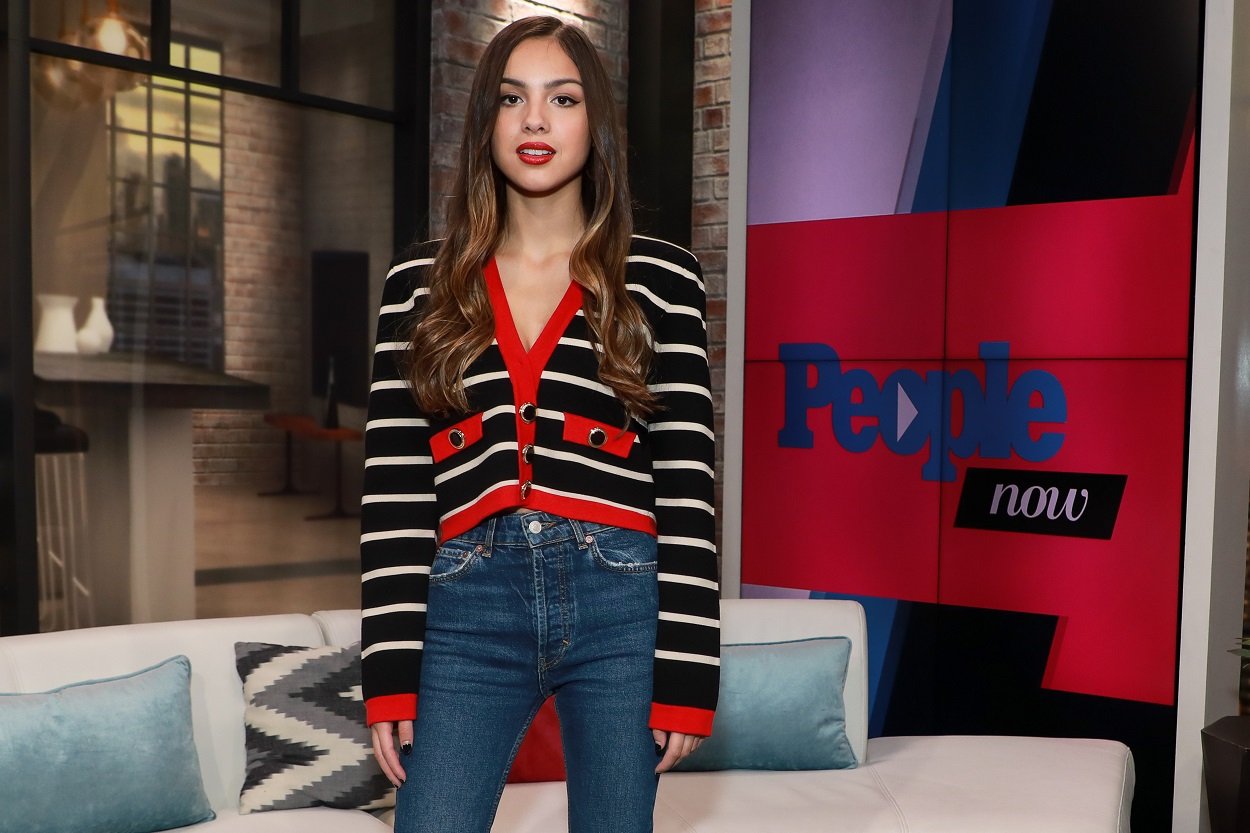 'Deja Vu' singer Olivia Rodrigo is a huge fan of Taylor Swift
Rodrigo has been loud and proud about being a "Swiftie" since "drivers license" came out and she became a No. 1 chart-topping singer. The singer credited Swift as an inspiration for her songwriting career. Rodrigo and Swift symbolically stood side-by-side on the charts when "drivers license" came out.
"Next to Taylor on the U.S. iTunes chart I'm in a puddle of tears," Rodrigo expressed in an Instagram post.
Swift showed love to Rodrigo by commenting on her post: "I say that's my baby and I'm really proud."
Fans expressed that Rodrigo's bridge in "drivers license" reminded them of Swift's famous talent at penning bridges in her songs. Now, people are comparing the bridge in Rodrigo's newest single "deja vu" with one of Swift's tracks.
Fans think Olivia Rodrigo's 'deja vu' sounds like this Taylor Swift song
Fans on Twitter and TikTok started comparing the bridge in "deja vu" with the bridge in Swift's song, "Cruel Summer." The latter track came out in 2019 as part of the Lover album. While the song was never a single, many Swifties begged the pop star to release it as one.
People compared the similar sound in Rodrigo's song during these lines: "I know you get deja vu" and Swift's song: "I don't want to keep secrets just to keep you."
While the rest of the song musically differs from "Cruel Summer," many fans loved the parallel in the bridges' sounds. And if "Cruel Summer" was a reference for Rodrigo in making "deja vu," it's not the first time she showed appreciation for the song.
Olivia Rodrigo has shown that she loves 'Cruel Summer' before
Rodrigo sang a slowed-down version of "Cruel Summer" on the piano in April 2020 for MTV's Alone Together jam session. The clip showcased Rodrigo's impressive vocals as she seamlessly sang through the beloved bridge.
Swift reposted a clip of Rodrigo singing "Cruel Summer" on her Instagram story, which was the very beginning of the two's mutual appreciation for one another.
And it's evident that Swift is still on Rodrigo's mind amidst the release of "Deja Vu." During an Instagram Live celebrating the release of the single, Rodrigo showed off her iPhone lock screen, which featured a picture of Swift from her reputation album era.
Since Swift was so vocal about loving "drivers license," she will likely also show support to her young fan for "deja vu" as well. We can't wait to see how these two continue to grow together as artists and as friends.