'Deja Vu' Singer Olivia Rodrigo Reveals Her Step-by-Step Makeup Routine
Disney+ star Olivia Rodrigo has become one of the biggest names for Generation Z musicians, and she only has two songs out so far. The performer, just like her teen peers, usually opts for a more natural look when it comes to her beauty routine. The star just revealed how she gets her look and what products she uses to achieve it.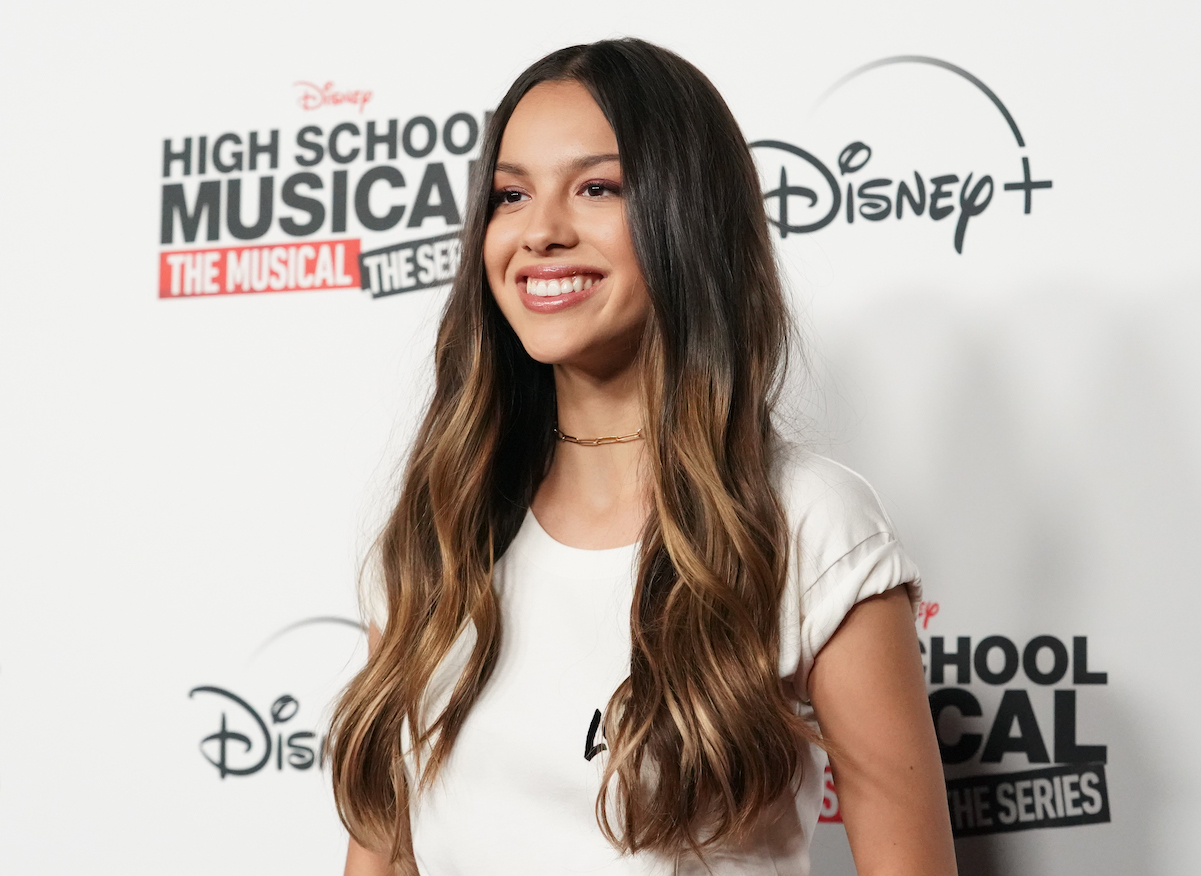 Olivia Rodrigo's makeup look has appeared natural in social media
In many of Rodrigo's earlier Instagram posts, which include her singing, she forwent heavy makeup application and appeared to sport a pretty natural look. She is usually spotted with her brunette hair worn down, and sometimes accessorizes with jewelry.
In her first music video, for "drivers license," Rodrigo stuck to that no-frills look. She wore some gloss in various scenes, but the makeup appeared minimal. Rodrigo changed it up in the "deja vu" music video.
The Disney+ star wore a bolder look in her 'deja vu' music video
The opening scene for "deja vu" showed Rodrigo in a car licking what looked like strawberry ice cream (it wasn't actually ice cream). She sported a berry-pink lipstick, black sunglasses, and a pink scarf around her hair.
In the scene which showed Rodrigo in a green dress, her eyeshadow is more visible. She wore a pink shade on her eyes, as well as layered necklaces to complement the dress.
When it comes to Rodrigo's personal day-to-day look, she goes for something a little more low-key.
Olivia Rodrigo shared her step-by-step makeup routine in a video
Rodrigo appeared on the Vogue YouTube channel to give fans an insight into her makeup routine. She displayed her products in a pink Glossier bag.
After prepping her skin and lips, Rodrigo used a tinted moisturizer from First Aid Beauty. The exact product was the Ultra Repair Tinted Moisturizer, which has a "luminous finish" and SPF 30. She applied it with her fingers.
"I like to keep it really natural and glowy," she explained. "Like Billie Eilish's makeup. She always looks like she is glowing and perfect."
Rodrigo's next step was putting on the Glossier Stretch Concealer in shade G10.
"I'm obsessed with this stuff," she said. "It goes on like butter. One of my friends uses this and I was at her house, and we were doing makeup, and she put this on me. I was like, 'What is this? This is the greatest.' It's super subtle. That's what Glossier does best."
Then Rodrigo applied bronzer around her face, followed by blush and Stila highlighter. She put the blush on the apples of her cheeks, and the highlighter above that and in the inner corners of her eyes.
"I used to never wear blush when I was younger," she said. "Now it's my favorite thing. I wear so much blush. Sometimes I need to tone it down. I think it just makes you look so awake and happy."
Rodrigo then filled in her brows with an eyebrow pencil. She kept her eyebrows in place with Glossier Boy Brow. Her next step was winged liquid eyeliner, which she applied with Glossier's Pro Tip.
"Very recently, I started doing makeup just for myself, making decisions for yourself and by yourself is something that we're all learning how to do," she commented. "I think makeup is an extension of that."
She then curled her lashes and applied mascara. Her last step was the Glossier Ultralip in shade Ember on her lips. The lip look matched the one she wore in the "deja vu" music video — it could be the exact one she used.