'Deltarune' Won't Be Free After Chapter 2, Creator Toby Fox Confirms
Deltarune fans received a pleasant surprise on Sept. 17 when creator Toby Fox finally launched chapter 2 almost three years after chapter 1. Even more exciting was the fact that Fox made Deltarune Chapter 2 completely free. However, it won't stay that way forever. According to Fox, the final three chapters of the role-playing video game will come with a price tag.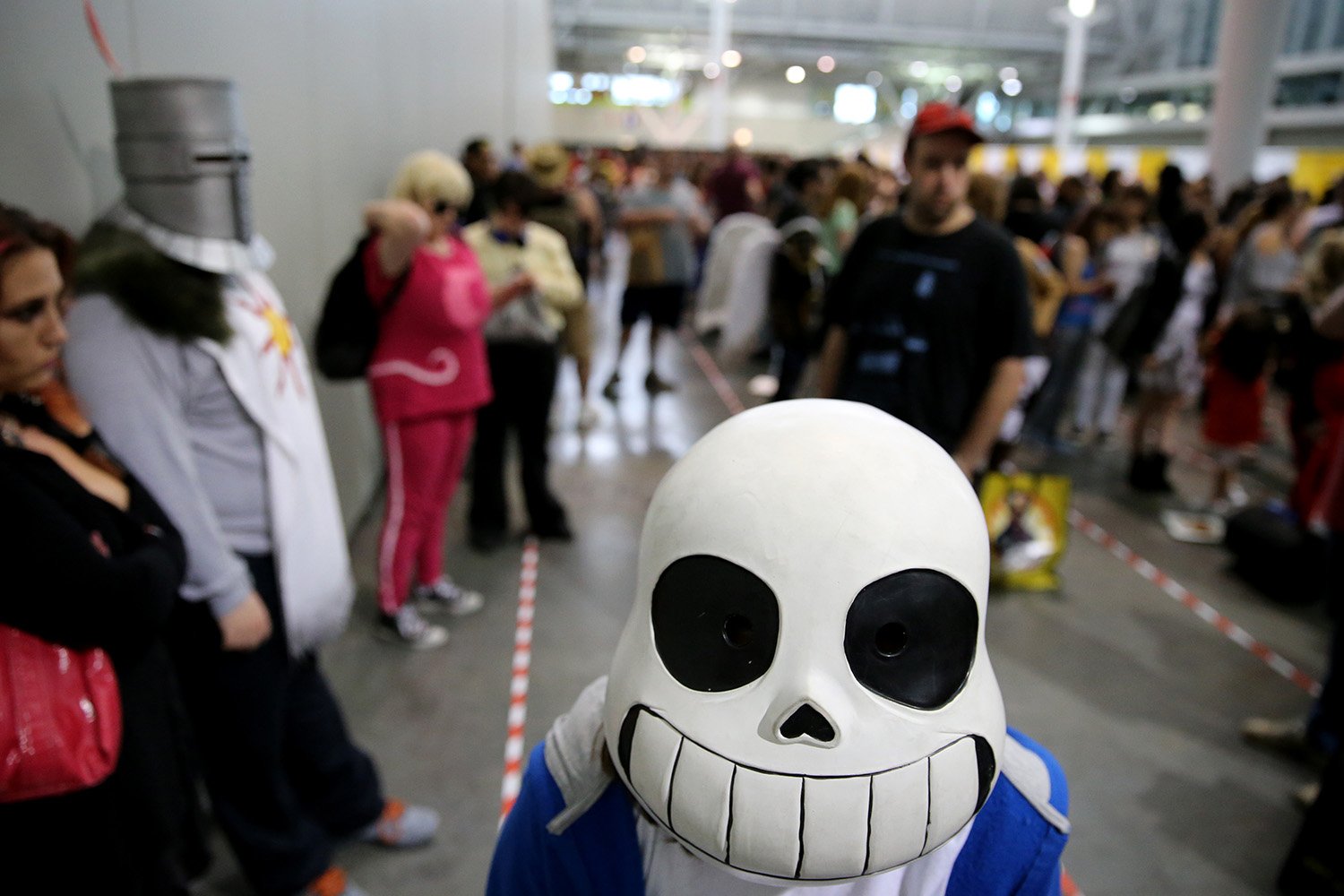 'Deltarune' Chapter 2 picks up right after chapter 1
Fox launched Deltarune in 2018 as an indirect sequel to his 2015 hit, Undertale, which remained popular for years following its release. Deltarune follows a human named Kris living amongst monsters.
When Kris and their classmate, Susie, accidentally enter a place called the Dark World, they're tasked with closing a source of energy called the Dark Fountain in order to save the world. Players can choose to avoid or engage in combat on their journey to the Dark Fountain.
As months passed after Deltarune Chapter 1's release, many fans began to fear the rest of the game was canceled. However, Fox dropped a surprise trailer, seen below, on Sept. 16, announcing that chapter 2 would launch the next day.
Although Undertale and its sequel started as a solo project for Fox, he has since brought on others to help with Deltarune. In an update on Deltarune's website, the developer thanked artist Temmie Chang and programmer Sarah O'Donnell for their work, as well as other team members.
"We gained a lot of experience working on this chapter. I believe it's the biggest chapter in the entire game in many ways," Fox wrote. "The cut scene count is the largest, the story involves many characters, and there are many other aspects that made it a challenging chapter. For next time, I think if we can expand the team a little more, then things will really kick off…maybe."
Creator Toby Fox says 'Deltarune' Chapter 2 is the last free chapter
Fox also discussed Deltarune's future in the update. He revealed that he released chapter 2 for free because "the world has been really tough for everybody recently." However, he added that "games like this aren't normally free," so future chapters will cost money.
"My next goal is to complete chapters 3, 4, and 5 for next time. Then, at that time, I will ask for people to buy the game, at the price of the first 5 chapters (including 1 and 2)," Fox explained.
Fox isn't quite sure yet what Deltarune's price will be. However, he said it would cost more than Undertale, which currently costs $9.99 on Steam. On Nintendo Switch, PlayStation, and Xbox, Undertale costs $14.99.
"I won't know the answer until it's done, though," Fox added.
When will 'Deltarune' Chapters 3-5 be released?
Right now, it's not clear how long of a wait it will be for Fox to release the remaining Deltarune chapters. However, he hopes that people will enjoy the first two installments.
"This game is filled with an enormous volume of stupid garbage. Please have fun experiencing it all. Dig through it, and you might find me sleeping at the bottom of the dumpster," Fox concluded. "Please don't take away my pillow. I think I'd like to take a break for a while…"