'BIP': Demi Burnett Finally Shared Why She and Kristian Haggerty Split
It's been six months since Demi Burnett and Kristian Haggerty announced their breakup. The pair were quite the unconventional Bachelor couple, but they still had copious amounts of support. The pair were the first same-sex couple that has come out of the franchise. Furthermore, Haggerty was the first person to appear on Bachelor in Paradise who did not compete on any previous Bachelor show.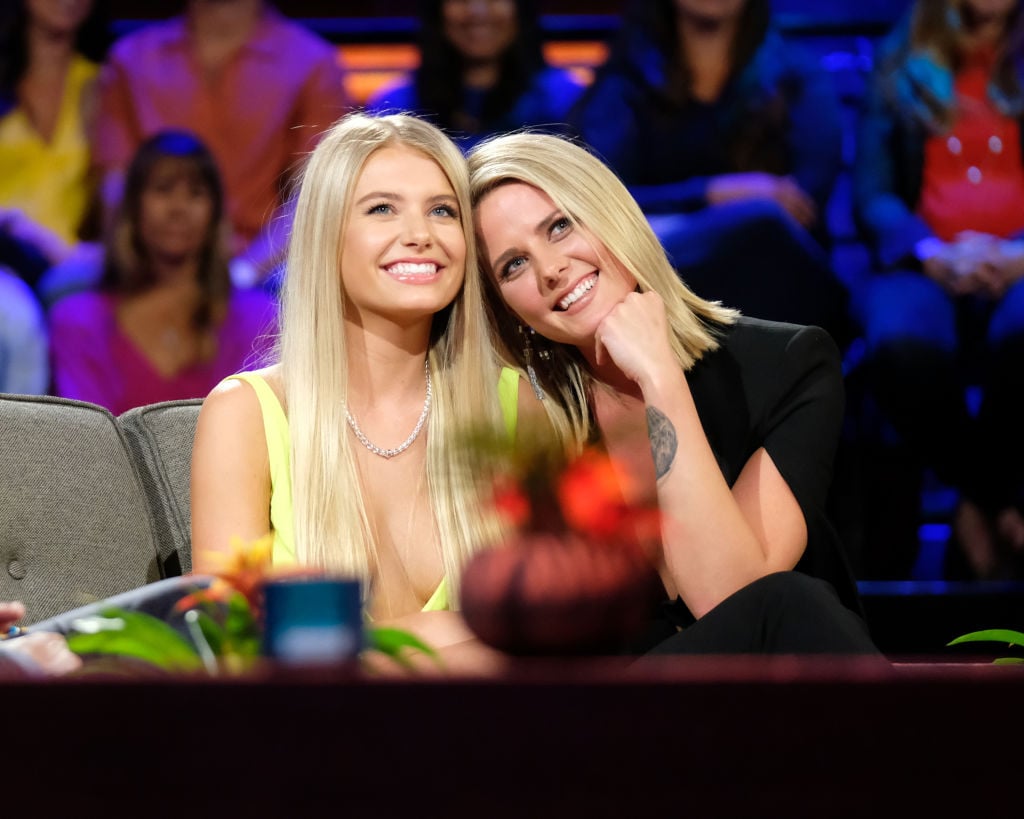 A quick recap on their 'Bachelor in Paradise' journey
During their time on the beach, the two dealt with their fair share of issues. Haggerty wanted Burnett to be able to be more open about their relationship and her feelings. Meanwhile, Burnett didn't appreciate Haggerty's flirty personality. But, despite these odds, Burnett ended up proposing to Haggerty and they left Mexico happily engaged.
Demi Burnett and Kristian Haggerty had a short-lived relationship
Unfortunately, for fans, Haggerty and Burnett's engagement was extremely short-lived. On October 31, 2019, they both took to their respective Instagram pages to release a joint statement about their decision to break off their engagement and go their separate ways.
"What has always been at the forefront of our relationship is love and care for one another. Our priority is doing what is best for us. With a heavy heart full of love for one another we have decided it is best for us to take a step back from our relationship. We ultimately want what is best for us in the long run and for us right now, that means being apart and growing individually," the statement began.
The couple announces their breakup on Instagram
Finally, Burnett and Haggerty concluded that they still had love for one another but it was best if they went their separate ways.
"And we hope it shows that two people can love one another in different ways and for us right now that is apart. But we remain committed to encouraging each other, supporting each other and continuing forward in a way best for us," Burnett and Haggerty wrote.
Burnett has a new boyfriend, Slater Davis, and Haggerty has a new girlfriend, Taylor Blake
Since the split, both Haggerty and Burnett have moved on. The pair are happily in love with other partners and are even quarantining with them. Haggerty is dating her long-time friend, Taylor Blake. Blake is also a reality TV star and also a musician. Burnett, on the other hand, is dating Slater Davis who is also a musical artist. But why did Haggerty and Burnett split up to begin with? In a recent interview with the Almost Famous podcast, Burnett got candid about the breakup.
Why the pair split
"I wasn't in it, and she was so in it, She was so good to me and that would make me feel guilty 'cause I was like, 'I'm not feeling the same anymore and I feel bad that I don't feel the same anymore because I made a commitment to you. I feel like a garbage human being.' And yeah, it was really fu*king with me and I was fu*king with her, and that wasn't fair to her. She deserved way better than me, and I wanted to be with her more than anything, and I kept trying and I kept trying," Burnett revealed.
The breakup may have been painful for Haggerty and Burnett, but clearly they got to the other side of it. They both seem relatively happy with their new partners and Burnett even has a new business venture with a podcast. Only time will tell if another proposal is in each of their futures.