Demi Burnett Gushes About Her New Boyfriend; How Did They Meet?
Demi Burnett certainly has had a ton of romance in her life in the past couple of years. Currently, Burnett is quarantining with her new boyfriend, Slater Davis, but Bachelor Nation has watched her navigate a few relationships prior to meeting Davis. We first met Burnett on Colton Underwood's season of The Bachelor. A polarizing figure, she was slated as "the villain", but she seemed to have so much fun that much of Bachelor Nation fell for her charm.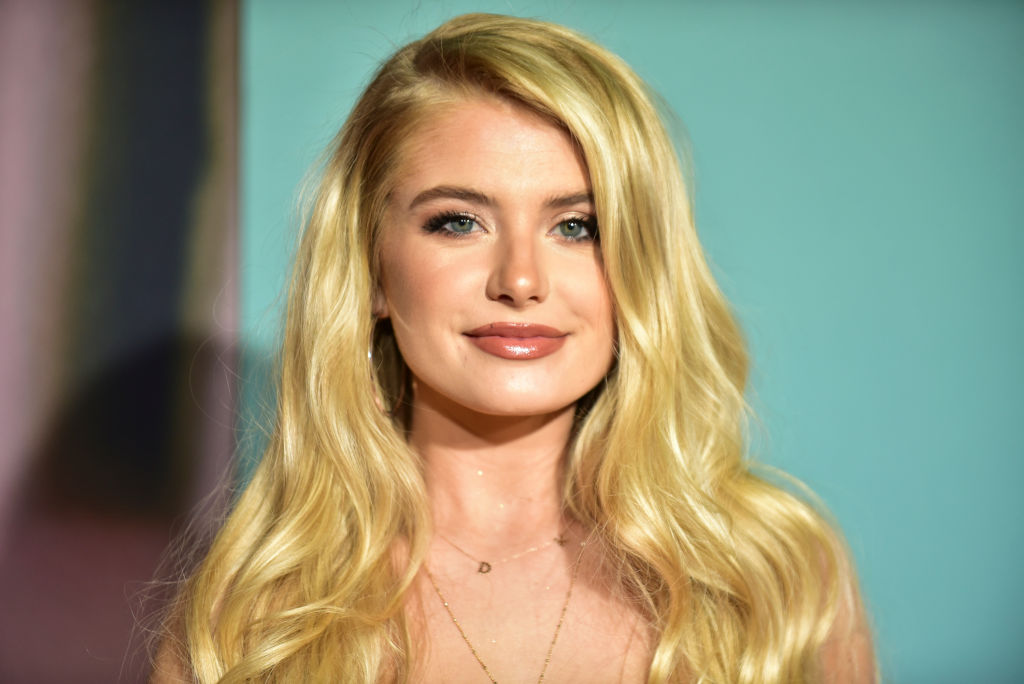 Though Burnett wasn't expecting Underwood to be her new boyfriend (at the time, potential candidates felt producers would pick someone else) the pair did eventually hit it off. Burnett was able to open up to Underwood and show her more serious side. She was able to speak to him about her mother, who was getting out of prison at the time. Ultimately though, Underwood had a stronger connection to others and sent Burnett home.
Demi Burnett and Kristian Haggerty
The next time Bachelor Nation saw Burnett was in paradise. After she hit it off with Derek Peth, people assumed that he would be her new boyfriend. Even Burnett's fellow castmates assumed that would be true, often calling Peth and Burnett one of the strongest couples on the beach. But, fans spoke too soon. Even though Burnett was developing a strong connection with Peth, she couldn't stop thinking about someone she'd met and dated in between the two shows.
While filming Bachelor in Paradise, Burnett confided in Chris Harrison about her unforgettable connection with Kristian Haggerty. Harrison then took it upon himself to invite Haggerty to the beach. There, the two women reconnected and Burnett broke off her connection with Peth to pursue her relationship with Haggerty whole-heartedly. The two fell deeper in love and left the beach engaged.
Burnett has a new boyfriend who is a musician
But, the engagement was short-lived. Just a few months later, they announced their split via Instagram. When speaking about the breakup, Burnett shared that she just wasn't as into Haggerty or the relationship as before. Fortunately, both women have moved on and found love again. Haggerty is dating her long-time friend, Taylor Blake, and Burnett is head over heels for her new boyfriend.
Bachelor alum, Katie Morton introduced Burnett to her new boyfriend
The world of Bachelor alums is pretty small and close-knit. Burnett met Haggerty through a Bachelor alum, so we're not surprised she met her new boyfriend, Davis, through another. Burnett's Bachelor in Paradise co-star and best friend, Katie Morton, introduced Burnett to the musician. The pair hit it off fairly early on and now are serious enough to be quarantined together.
Burnett gushes about Slater Davis
In a recent interview with the Coco Caliente podcast, Burnett gushed about her new boyfriend. Citing that Davis has wonderful energy, she was quick to declare how lucky she was to have him "I've never met anyone like him, He's, like, really, really special, and anyone who meets him, like, you just fall in love with him. He just has this amazing energy about him and he makes everybody laugh and he's, like, infectious and you just want to be in a good mood around him because he's just so, like, joyful," the 25-year-old shared.
Burnett continued on to share that she's obsessed with her new boyfriend and the way he makes her feel. "He, like, makes me feel so special in that moment and I'm like, 'Thank you, I just needed that.' … I can't imagine life without him now. It's so weird," she added. It seems that Burnett is well into the honeymoon phase of her new relationship. We're sure her fans wish her all the best in her latest romantic endeavor.