Demi Burnett Answers If She's Still With Kristian Haggerty in the Best Possible Way
We're well into the fall, but summer isn't over for fans of Bachelor in Paradise. The sixth season wrapped on Sept. 17 with its dramatic finale. However, viewers are still curious about their favorite couples, frequently checking up on them on social media. Recently, some hawk-eyed fans on Twitter and Instagram have been wondering if Demi Burnett is still with Kristian Haggerty after Bachelor in Paradise. But, did Burnett and Haggerty break up or are both women simply living out their lives outside of the networking platforms? Burnett finally addressed all the rumors, and honestly, we're so here for her answer.
Are Burnett and Haggerty still together after 'Bachelor in Paradise'?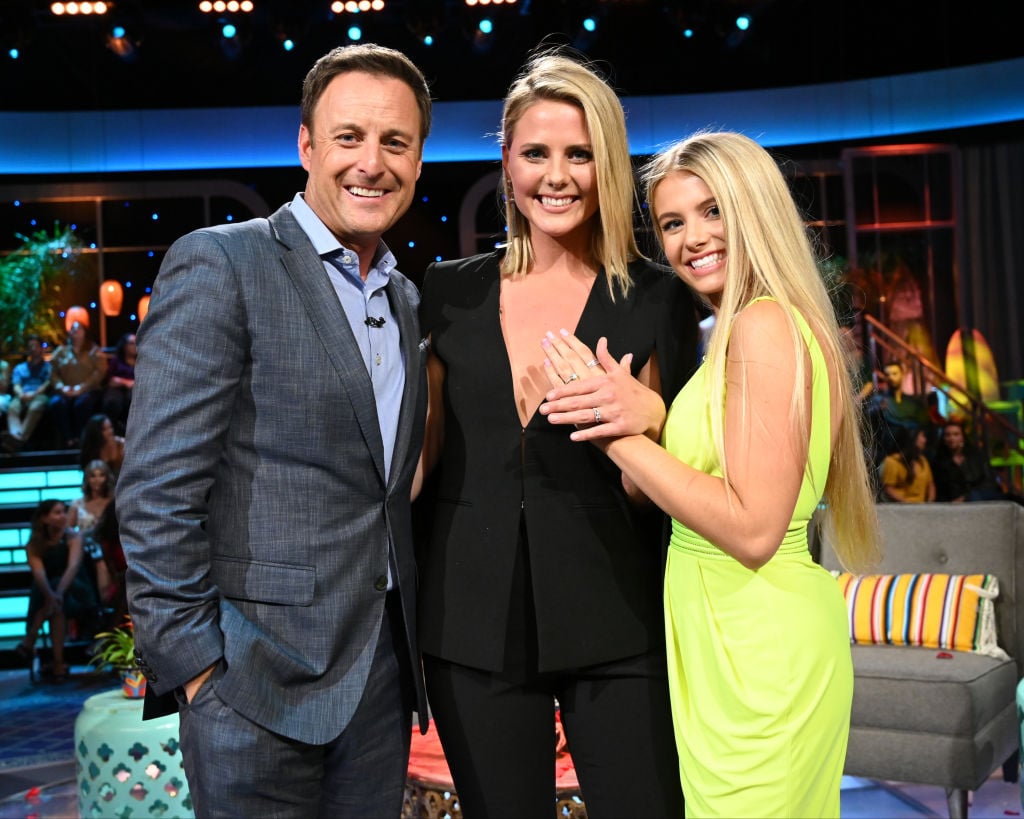 On Oct. 9, Burnett made an appearance at DICK'S Sporting Goods' first fashion show, where she opened up about her current relationship status with Haggerty to Us Weekly.
"Every relationship is different and it's like — I mean in the most respectful way — it's nobody's business how our relationship works," Burnett said. "We both have so much going on right now. She's in Florida, I'm in New York but we do spend time together. Just because we don't broadcast it doesn't mean that we're not together."
So, it seems Haggerty and Burnett are still very much together, despite any rumors circulating social media. Burnett also makes it clear they don't need to present everything about their relationship to the world.
Nevertheless, the publication then clarified Burnett and Haggerty are currently working in different states. However, they both live in Los Angeles — just separately. As of now, Burnett lives in the Valley. Meanwhile, Haggerty resides in West Hollywood. Regardless, they're making it work.
"We're not too far apart," Burnett shared. "I think it's important to kind of have our space just so, you know, we can develop a normal, very solid, steady relationship."
When will Burnett and Haggerty get married?
Of course, fans are always happy to hear Burnett and Haggerty are still engaged. However, it also appears the couple will continue to take things slow.
"If you just jump into it and just rush everything, for me personally, that's not how I could have a successful relationship," Burnett explained to Us Weekly. "I have to definitely take it at a steady pace. We're definitely just dating right now."
The 24-year-old then added she and Haggerty won't be getting married anytime soon — and understandably so. "There's so much going on for both of us that it's like, 'Oh, planning a wedding right now just sounds so intense,'" Burnett noted. "So we're definitely taking it slow and just enjoying our time together."
Why the comments aren't surprising after the couple's engagement on 'BiP'
Although some viewers might be disappointed they won't be seeing a Burnett and Haggerty wedding in the near future, the news doesn't exactly come as a surprise. After the finale of Bachelor in Paradise Season 6, Burnett touched on taking things slow with Haggerty.
"I don't think we should jump into moving in together," the reality star told People on Sept. 18. "We already got engaged in such a short amount of time. We need to have time to date and have a steady-paced relationship."
Even so, both women are still looking forward to the future. "We just got engaged and we need to breathe for a minute," Burnett said. "But I am super excited to plan a wedding!"
The Bachelor in Paradise alums may not be vocal about their relationship, but Burnett is still with Haggerty — case-closed. Now, fans patiently wait for wedding news, whenever that may be. Just remember to let both women live their lives. They don't owe us anything.
Check out Showbiz Cheat Sheet on Facebook!