Demi Lovato Asked 'Schitt's Creek' Star Emily Hampshire Out on a Date but Things Didn't Go as They Hoped
Demi Lovato and Emily Hampshire revealed the specifics of how they met, which involved Lovato's failed attempt to ask the Schitt's Creek star out on a date. Lovato introduced Hampshire as their podcast guest, teasing, "in a certain way, we share a bit of history."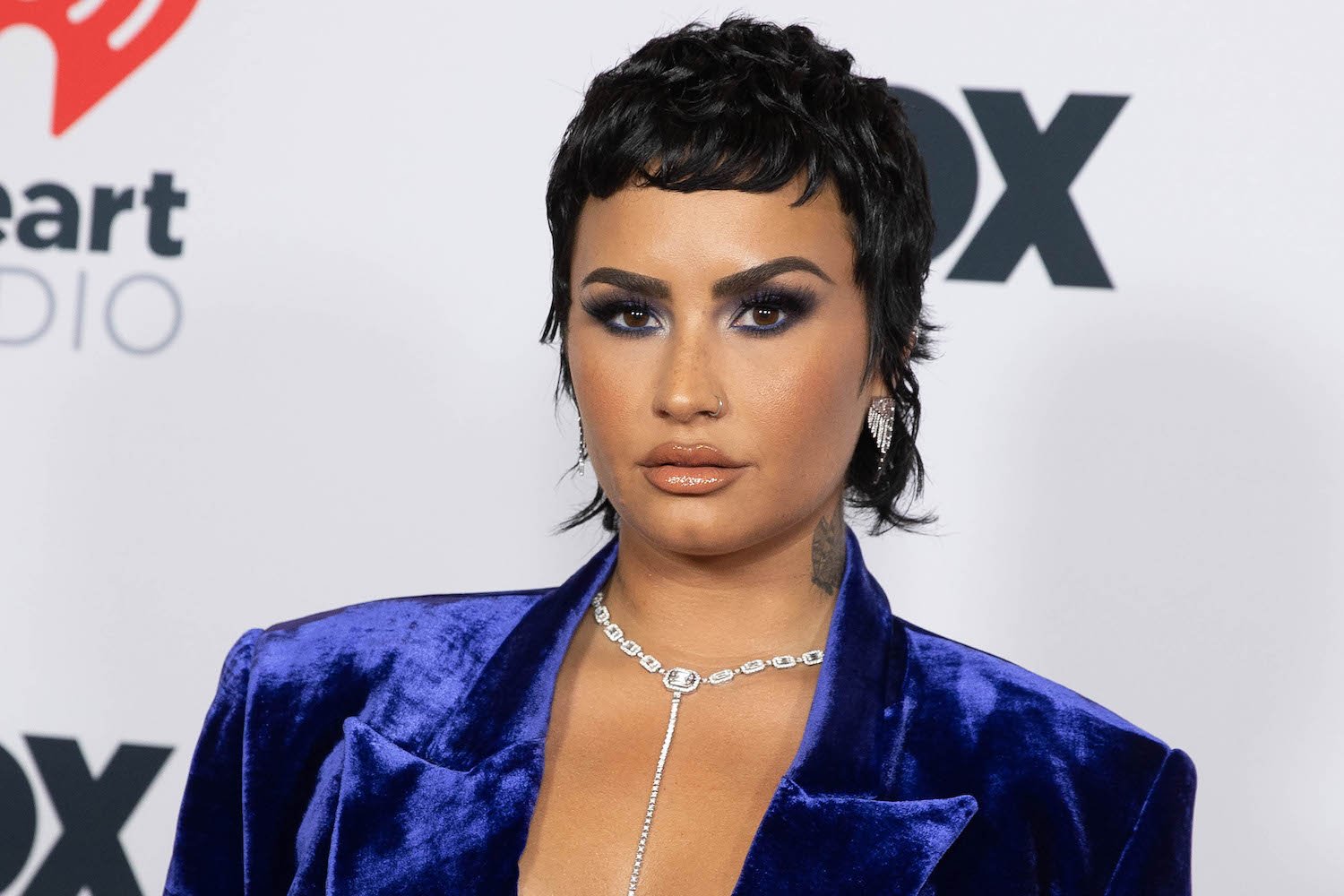 Demi Lovato asked Emily Hampshire out
During Hampshire's interview on the Sept. 1 episode of the 4D With Demi Lovato podcast, she asked, "Can I say how we first met?" and then proceeded to explain the way Lovato boldly slid into her DMs to ask her out. "Not even met," she added, "Because I think it's really funny."
Hampshire recalled how the singer "slid in my DMs." She explained, "You said, 'Hey, I like you on the show. We should kick it sometime.' And then you said, below it, 'And by kick it, I mean like go on a date. I find you attractive.'"
The actor continued, "You made it clear that it was a date. And I loved that because… sometimes that's confusing. I'm decades older than you, so 'kick it,' I was looking it up."
Lovato admitted their approach wasn't the 'smoothest'
Lovato recalled that Hampshire pointed out how she's "decades older" and told the singer they wouldn't find the same things funny. They tried to make a case for why the age difference wasn't a big deal and it got a little tricky.
"You also said, 'Think of Sarah Paulson and Holland Taylor.' And then right after you were like, 'I don't mean you're the Holland Taylor!'" Hampshire shared. "I thought it was the funniest thing in the world because I was the Holland Taylor in that situation. Proud to be."
Lovato and Hampshire shared a good laugh over the situation and the podcast host went on to explain their perspective. "Look, a non-binary person can dream. And they, she — I at the time I was a she — she was dreaming big. I was like, 'What's the worst that can happen?' And then I made a really good friend. You're a dope friend and I'm happy that we became friends."
Hampshire agreed, saying, "Me too. I wish you weren't 29!"
After recalling their meeting, Lovato did admit it was "not my smoothest move" to make the Holland Taylor and Sarah Paulson comparison. "I'm so sorry about that," they added.
"I think at that point I was sending you voice notes being like, 'No! That's not what I meant. I'm so sorry!'" Lovato said. 
Demi and Emily are good friends now
Lovato and Hampshire eventually met at the Grammys, the two shared. The story, however, left Lovato "a little flustered."
The singer admitted that Hampshire is "an attractive woman, who like knows her s—, you're not afraid to be yourself. And I think that's what I was like, 'that's f—— dope.' You know what I'm saying?"
The two developed a friendship after the experience of Lovato asking Hampshire out. "It's cool when you can make that transition of, 'OK, just because it didn't work with someone or like nothing happened, it's still cool that you can still remain friends," Lovato said. "Because obviously I'm attracted to… what I … to you. Yes, I'm still attracted to you, fine!"