Demi Lovato Began Questioning Their Gender in Elementary School
Fans of Demi Lovato became acquainted with the star from their early Disney Channel days. Projects like Sonny With A Chance and Camp Rock catapulted them to superstardom. Since leaving Disney, Lovato became better known as a musician. The celebrity came out as non-binary in 2021, announcing their pronouns to their legion of fans. Later, the star said they began questioning their gender as early as elementary school.
Lovato broke out as a teenager on Disney Channel
Lovato became famous in the early '00s. Their role as Mitchie Torres on Disney Channel's Camp Rock brought them much attention and highlighted their vocal ability. They also portrayed the title role in the sitcom Sonny With A Chance.
Lovato began establishing their music career while working on Disney Channel projects, signing with Hollywood Records. They released albums such as Here We Go Again and Don't Forget under Hollywood Records. They continued to make albums like Demi and Unbroken even after leaving the Disney Channel.
During their early days, rumors swirled that Lovato didn't have any control over their music, a notion which the star has since disputed. The singer said in an interview that they've always had control over their music even when they were with Disney Channel.
"A common misconception is that I didn't have a say in what I sang. I always did." Lovato said on The Zach Sang Show in 2021. They said that they think the reason why people thought that way was because they might have been "misdirected at times." 
Lovato began questioning their gender identity at a young age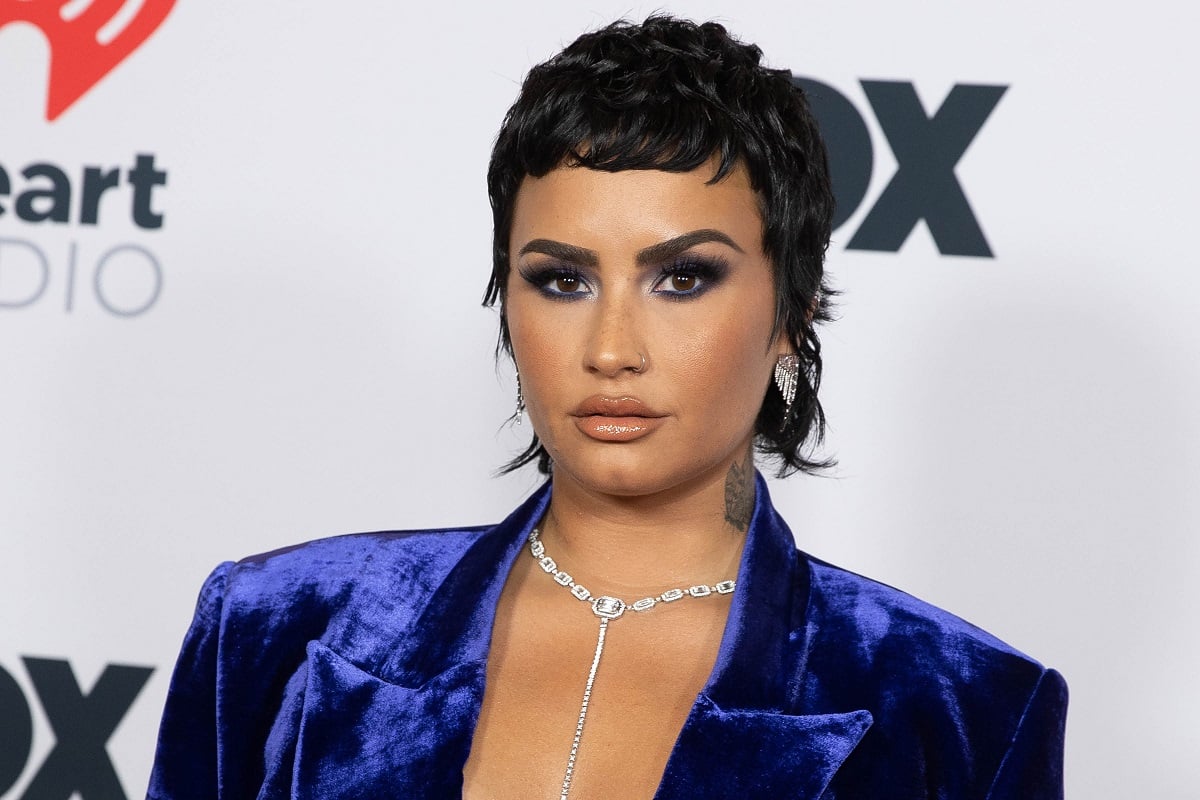 The star recently sat down with The 19th to talk about the changing culture and media landscapes. Lovato said they began questioning their gender long before they even came out to the world or became a popstar.
"I think the first times that I ever questioned my gender was probably in the fifth grade, fourth and fifth grade," Lovato explained. They "started dressing more masculine." However, pageants remained a part of their life. "In my downtime, I was finding it more comfortable to be around the boys," Lovato added.
"It wasn't until I went to middle school that I completely changed my image and my branding to make myself more digestible for people in middle school," the singer continued. "Because I just had a sense that they weren't going to be as friendly as they were in elementary school. And sure enough, I was right."
Lovato, however, said that living in what they termed as "this hyper-feminine state" that they never identified with meant that they had to ignore their truth. Thankfully the popstar is slowly regaining their identity as an adult and setting the record straight.
How Lovato came out
Lovato made a video on May 19, 2021. They posted it to their social media accounts with an announcement informing their fans about their gender identity. They said, "over the past year and a half, I've been doing some healing and some self-reflective work, and through this work, I've had the revelation that I identify as non-binary. With that said, I'll officially be changing my pronouns to they/them."
The singer continued saying that their pronouns allow them to represent themselves best and make them feel "most authentic." Lovato has used their platform to raise awareness on gender fluidity and has always been an outspoken advocate of the LGBTQ community. The star also told people that it was okay to misgender them but appreciated everyone who had made an effort to adapt to the change.