Demi Lovato Claims She Made Contact With Aliens, Shares UFO Sighting Video
Demi Lovato shares how she made contact with aliens in her latest Instagram post.
Demi Lovato has made contact with aliens and she has the receipts to prove it. The singer took to Instagram to share her amazing experience, complete with photos and video, and an explanation of how meditation helped her achieve the out-of-this-world connection.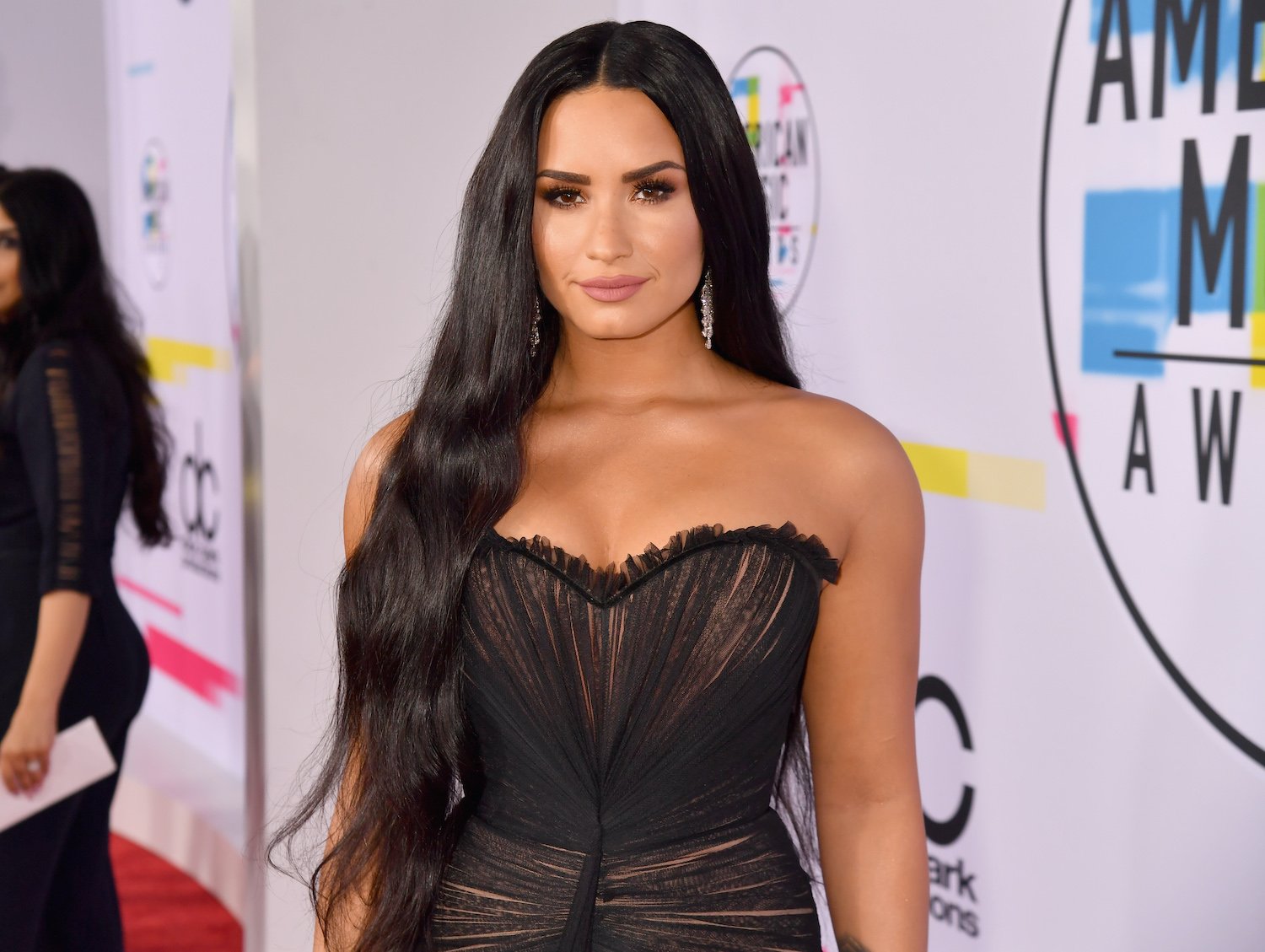 Demi Lovato believes in aliens… and mermaids
In a 2014 interview on Late Night With Seth Meyers, Lovato shared her take on whether she believes in aliens, saying, "I know that  [aliens are] real. How self-centered would we be as humans to believe that we are the only living things in the universe?"
You can't argue with that logic.
Her beliefs don't just involve extraterrestrials, however, as she pointed out her love of conspiracy theories. She also thinks mermaids are real after watching an "extremely convincing documentary" that convinced her.
Meyers was quick with a joke, saying, "The Little Mermaid?"
Lovato explained more about why she thinks these underwater aliens could be real. "You know Atlantis, how there was that underwater city?," she asked. "I believe that there could possibly be mermaids, which is actually an alien species that lives in parts of the Indian Ocean, which we have never explored before."
She continued, "And Christopher Columbus had actually seen three mermaids on his way to America."
The mermaids aren't what you see in books, according to Lovato, who said, "No, I mean they're aliens!"
She said she doesn't believe in Bigfoot or the Loch Ness Monster, however, and isn't entirely convinced that the moon landing was real.
Demi Lovato claims she's contacted aliens
Lovato has taken her beliefs to the next level, claiming that, through meditation, she was able to make contact with aliens and "witnessed the most incredibly profound sightings."
In an Oct. 17 Instagram post, Lovato shared images and video of her experience. She included the details in her post's caption, writing, "The past few days I've spent in Joshua Tree with a small group of loved ones and @dr.steven.greer and his CE5 team. Over the past couple months I have dug deep into the science of consciousness and experienced not only peace and serenity like I've never known but I also have witnessed the most incredibly profound sightings both in the sky as well as feet away from me."
She continued, "This planet is on a very negative path towards destruction but WE can change that together. If we were to get 1% of the population to meditate and make contact, we would force our governments to acknowledge the truth about extraterrestrial life among us and change our destructive habits destroying our planet."
"This is just some of the evidence from under the stars in the desert sky that can no longer be ignored and must be shared immediately," the singer added. "To make contact yourself you can download the CE5 app and it will teach you the protocols to connect to life form beyond our planet!! (Ps, if it doesn't happen on the first try — keep trying — it took me several sessions to tap into a deep enough level of meditation to make contact!) Happy communicating."