Did Demi Lovato Just Confirm She And Selena Gomez Are No Longer Friends?
Multi-hyphenates Demi Lovato and Selena Gomez once had a friendship for the ages. They've expressed both negative and positive sentiments toward one other in the past. But now, it looks like they're definitely on the outs. At least according to the former's Instagram Story.
Demi Lovato and Selena Gomez date way back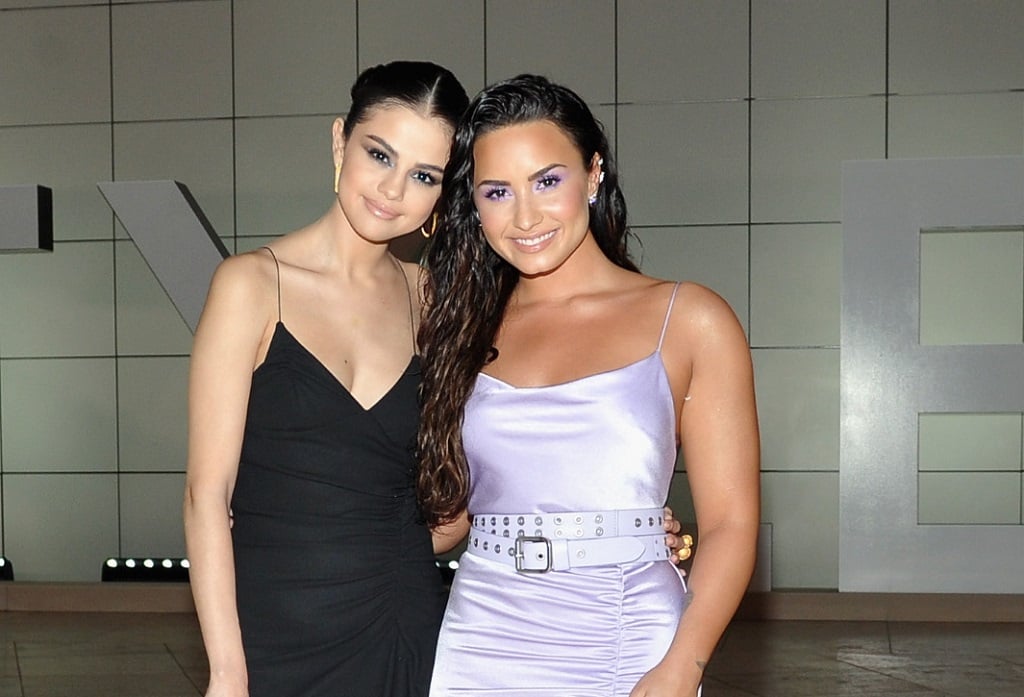 Gomez and Lovato are known as Disney Channel stars. However, they met each other even before their days on Sonny With A Chance and Wizards of Waverly Place. The two both appeared as actors on the kid's show Barney & Friends.
As young stars on the same network, Lovato and Gomez continued to stay friendly. They appeared in the film Princess Protection Program together, and even recorded music with the likes of the Jonas Brothers and Miley Cyrus.
They've had a lot of back and forth in their friendship
After they both parted ways with Disney and Hollywood Records, however, things changed a bit for Lovato and Gomez. As you might expect, people grow apart from their childhood friends. Lovato's first stint in rehab had many curious as to whether or not she and Gomez were still close, but they still met up from time to time, to take photos like the one above.
However, as more years passed, the rumors grew. It's hard to know what's real and what's not when looking at it from a fan perspective. But their 2017 appearance at the InStyle Awards was the last time Gomez and Lovato were spotted together.
Gomez's relationship with Justin Bieber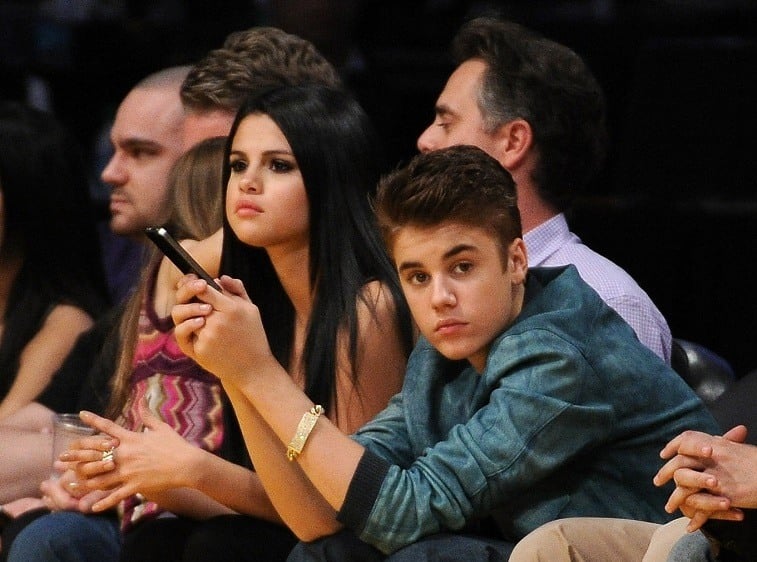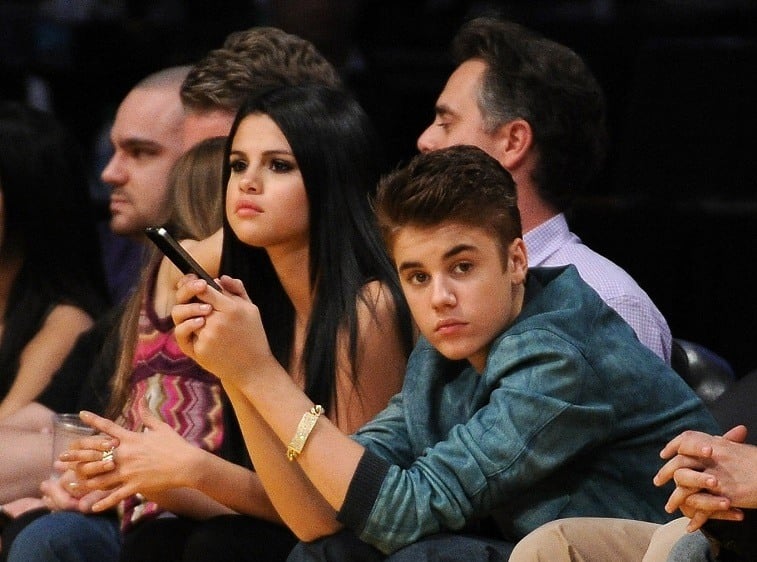 Throughout all of this, Gomez has had another on-again, off-again relationship. Her sometimes-romantic entanglement with Justin Bieber came about approximately a decade ago (around the same time she and Lovato were rumored to first be on the outs).
Gomez and Bieber broke up, got back together briefly, and then broke up again. They then rekindled things in 2017 — only to go their separate ways once again the next year. Since then, Bieber has gotten married, while Gomez has remained single.
Lovato's Jan. 17 Instagram Story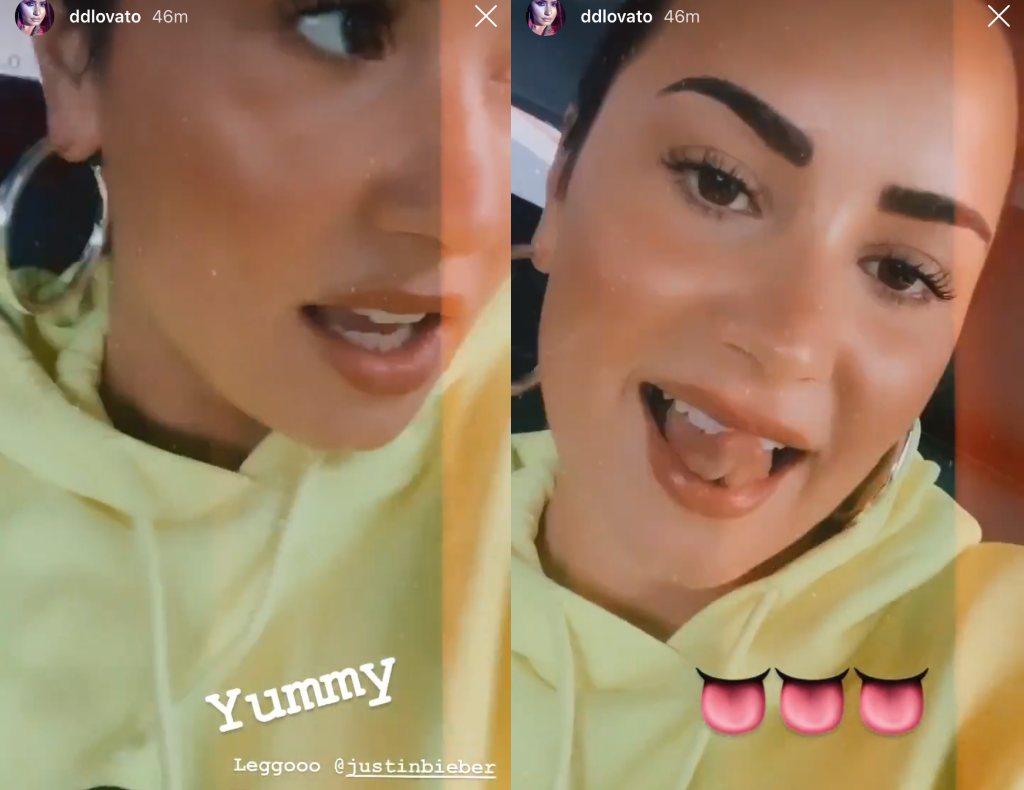 It's a popular time for celebrities from the '00s to put out new music, apparently. Gomez's album Rare dropped on Jan. 10, 2020. Bieber, meanwhile, released the first single off his own upcoming album. And Lovato is also thought to have new music in the works.
However, it looks like Lovato is showing a preference for Bieber over her once-very-close pal. She took to her Instagram Story on Jan. 17, 2020, where she posted a video of herself lip-syncing and bopping along to "Yummy," Bieber's aforementioned single.
Bieber and Lovato have one thing in common
What prompted Lovato to post this video? She and Bieber don't really have a history of being friends. Maybe she just likes the song? Or, more likely, it's just business.
The reason we assume this is that Lovato signed with Bieber's long-time manager, Scooter Braun, in 2019. Gomez, meanwhile, has spoken out against the music mogul, in the wake of his battle with Taylor Swift over her master recordings. It looks like there's another wedge driven in between the once incredible friendship of Gomez and Lovato.