Demi Lovato Didn't Act for Years Because She Struggled With Body Acceptance
Fans of Demi Lovato probably noticed that she was much more focused on singing than acting for years. This year she has returned with new music, but she also returned to television by being on Will & Grace. Lovato gave the reason why she didn't act for years.
Demi Lovato said her previous team was controlling her food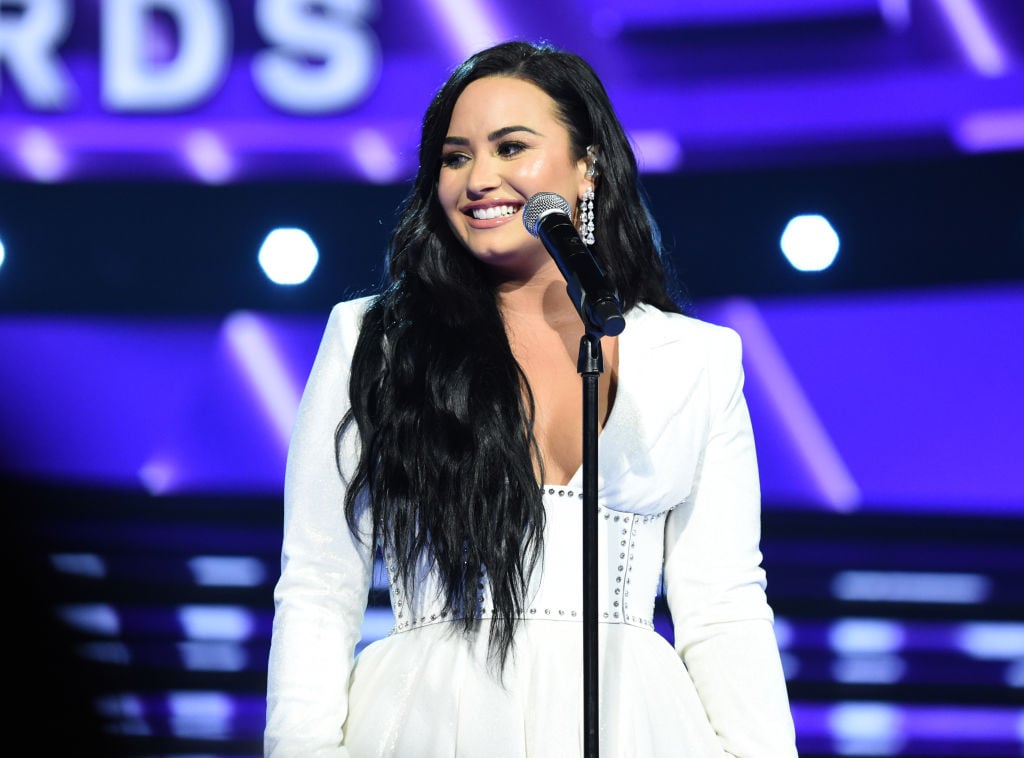 The singer talked to Ellen DeGeneres about what her life was like before her overdose. She said her team would go to great lengths to keep certain food away from her.
"If I was in my hotel room at night, they would take the phone out of my room so that I couldn't order room service," she said. "If there was fruit in my room they would take it out because that's extra sugar. We're not talking about brownies, cookies or candies – we are talking about fruit."
She continued, "For many years I didn't even have a birthday cake, I had a watermelon cake where you cut your watermelon into the shape of the cake and then you put fat-free whipped cream on top and that was your cake."
Lovato gave an update saying she has a new team. She had a real birthday cake for her 27th birthday.
Lovato appeared on 'Will & Grace'
The singer started out on the Disney Channel acting and singing. She appeared in Camp Rock and Sony with a Chance. She hasn't acted since 2015, but returned to television on Will & Grace.
Lovato played Jenny, a surrogate for Will (Eric McCormack.) She appeared in three episodes of the season. That's not the only way she's getting back to TV.
It's been announced that she is getting a talk show on a new platform called Quibi. "I've always considered myself someone that speaks honestly about issues that face my generation," she said in a statement, according to Variety. "We're excited to bring those frank conversations to a public forum, where people can have the opportunity to relate to the topics and guests, while finding room for laughter and learning."
She took a break from acting because of body acceptance
Lovato went on Pretty Big Deal with Ashley Graham. She revealed the reason why she focused on singing instead of acting for so many years.
"It goes back to the whole body acceptance thing," she told Graham. "I didn't act for so many years because I was so insecure about my weight. I did a role on [From Dusk Till Dawn: The Series], which I think is the last acting gig that I did."
She later said, "Being back on Will & Grace was like–I actually had to work on some triggers 'cause it was a sitcom and it's very fast pace, and it's comedy. So you have to be ready to make people laugh and put your emotions aside of whatever you're dealing with."
Lovato did share what she learned from the experience. She said, "But once I got into it I was like 'OK as long as I'm acknowledging the feelings that come with this. And I announce my triggers to the people around me, I can get through it."
The episodes of Will & Grace with Lovato have aired. Her next role is in a movie called Eurovision.