Demi Lovato Says She Left the Disney Channel After Realizing Eating Disorders Were 'Terrifyingly Normalized' in Hollywood
Demi Lovato is open and honest about her days as a Disney Channel star. The 27-year-old singer and actress is sharing the reason why she didn't return to the network after seeking treatment for an eating disorder in 2010. Keep reading to learn more about Lovato's career time on the Disney Channel.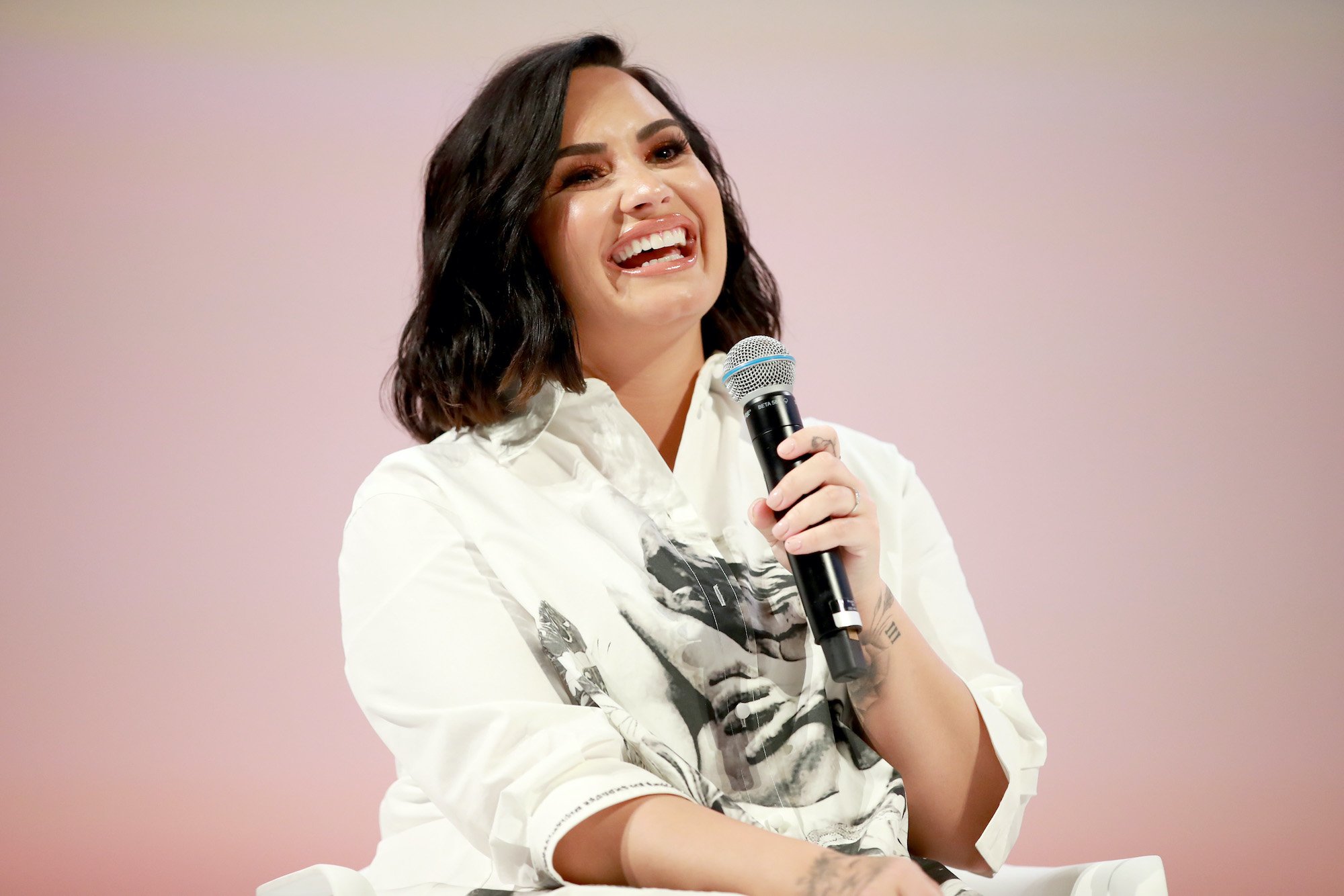 Demi Lovato starred in 'Camp Rock' with the Jonas Brothers
After getting small roles as a kid, Lovato's star power rose significantly when she appeared in 2008's Camp Rock opposite Joe Jonas of the Jonas Brothers. The Disney Channel original movie followed Lovato as a teen who wanted to spend her summer at a rock camp. However, the only way she could attend is by working in the kitchens. 
Jonas' character, Shane Gray, overhears Lovato's character, Mitchie Torres,  singing and they end up being the stars of the camp. A big success for the Disney Channel, the movie became a sequel in 2010 with the release of Camp Rock 2: The Final Jam. 
Then came 'Sonny with a Chance' in 2009
Following the success of Camp Rock in 2008, the Disney Channel continued working with Lovato. They cast her as the lead in the Disney Channel original series, Sonny with a Chance. 
RELATED: It's a (Zoom) Party Get Down — The Cast of 'Sonny With a Chance' and 'So Random' Have a Reunion Over Video Chat
She played the title character Sonny, a teen from Wisconsin who moves to Los Angeles after getting cast in her favorite TV show, So Random. The show premiered in February 2009 and ran for two seasons until it went off the air in January 2011. 
Demi Lovato on leaving the Disney Channel: 'I chose to tell my story'
Speaking to Bustle in a July 2020 interview, Lovato reflected on her career and struggles. She noted that she had an eating disorder before she got famous but that it became a normal part of the entertainment industry.
She remembered celebrating her birthday by eating slices of watermelon with low-fat whipped cream. And after she sought treatment for an eating disorder in 2010, she opted to exit the Disney Channel. 
"I kind of looked around and had a moment where I was like, 'Wow. This is so terrifyingly normalized,'" she said. 
After getting treatment, Lovato wanted to discuss her experience with an eating disorder. 
RELATED: Selena Gomez vs. Demi Lovato: Which Former Disney Star Has a Higher Net Worth?
"When I went to treatment in 2010," Lovato said, "I came out of the experience with the choice of talking about my struggles or my journey with the possibility of helping people, or keeping my mouth shut and going back to Disney Channel. And I was like that doesn't feel authentic to me."
She continued, saying, "So I chose to tell my story. And I had this, like, savior complex, where I thought, 'Oh, I made this pact with God when I was young' and now I have to save people."
Lovato cut ties with the Disney Channel and continued on with her career. After several times in rehab, she made a commitment to lead a sober lifestyle. Although it hasn't been without setbacks.
In 2018, she was hospitalized following a drug overdose. But Lovato's in a good place once again. She sang the National Anthem at the 2020 Super Bowl and performed her song, "Anyone," at the Grammy Awards. Through it all, she continues to be honest with her fans about her journey.
RELATED: Demi Lovato to Launch New Docuseries on YouTube
How to get help: In the U.S. call the National Eating Disorders Association helpline at 1-800-931-2237.