Why Demi Lovato Fans Aren't Happy About Her Ex Wilmer Valderrama's Music Video Appearance
Actor Wilmer Valderrama is featured in a new music video. However, the connection to his ex, Demi Lovato, is hard for her fans to ignore.
Singer Demi Lovato has put out more music in 2020 than years past, in part due to her new management team. However, that same person helped cast her ex-boyfriend, actor Wilmer Valderrama, in a September 2020 music video. Here's why her fans (known as Lovatics) are angry.
Demi Lovato and Wilmer Valderrama dated for years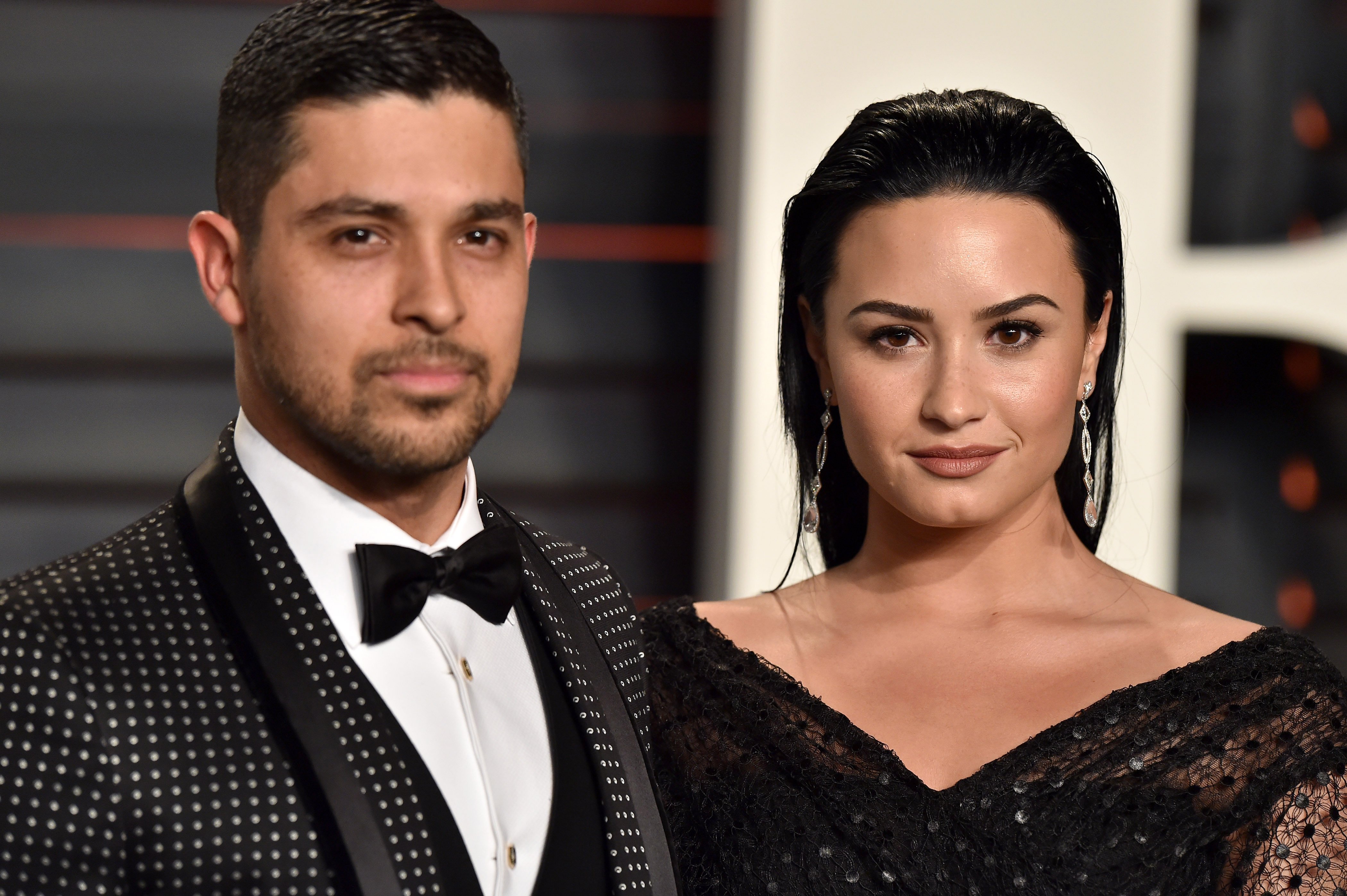 Lovato and Valderrama met when she was just 17 while filming a PSA for Voto Latino in 2010. They didn't start dating until she turned 18, and remained together on and off until 2016. Valderrama was there during many of Lovato's darkest years, but today, many fans have a negative view of their relationship.
Speaking to Jameela Jamil on her I Weigh podcast in 2020, Lovato addressed what it means to "fully let go of people," including exes like Valderrama. "I had to learn when it comes to cutting toxic people out of your life — if they're an ex, it's for a reason," she said.
Lovato signed with Justin Bieber's manager, Scooter Braun
After Lovato's 2018 overdose, she started fresh. While she worked acted in projects like Eurovision, she didn't dive back into music right away. That is, until she signed with Scooter Braun, manager to the likes of Justin Bieber and Ariana Grande, in May 2019. "Dreams came true today for me," she wrote. "I officially have a NEW MANAGER."
"Couldn't be happier, inspired and excited to begin this next chapter with you Scooter," she continued. "Thank you for believing in me and for being apart of this new journey." However, some fans felt Lovato's subsequent releases, like "I Love Me," didn't get the same level of promotion as Braun's other clients.
Valderrama is in Bieber's video for 'Holy'
Speaking of Braun's highest-priority client, Bieber has already begun his latest era, following his 2020 album Changes. His song with Chance the Rapper, "Holy," debuted on September 17, 2020, with a cinematic music video Braun himself deemed "a movie." And featured in it was none other than Valderrama.
"TONIGHT, Get yo yourself a little light," Valderrama wrote ahead of the premiere. "Such a joy to be a part of it and proud of this video's heart." After praising Bieber, his co-star Ryan Destiny, and director Colin Tilley, he showed off his connection to Braun, writing, "@scooterbraun, always beside you brother."
Lovato's fans think Braun doesn't appreciate her
Some Lovatics weren't happy to learn of Valderrama's participation, blaming Braun. "[Why the f*ck] scooter signed demi if he was going to be that dirty with her? paying wilmer to be in that video? really? what planet do you [live] on? if you sign a client, the least you can do is to search about their lives," wrote one fan account.
They even compared it to Braun's other client Grande, and her ex-fiance, comedian and actor Pete Davidson. "Imagine scooter hiring pete davidson for a video… yep… same situation with him hiring wilmer for justin's video," the Twitter user wrote, calling the whole thing "disrespectful."