Demi Lovato on 'Feeling Like a Fraud' When Writing 'Confident'
Actor and singer Demi Lovato became famous at a young age. As a Disney Channel teen star, she rose to prominence in the public eye, which can be very damaging. Over the years, Lovato has spoken out about her struggles with addiction, her mental health, and her eating disorder.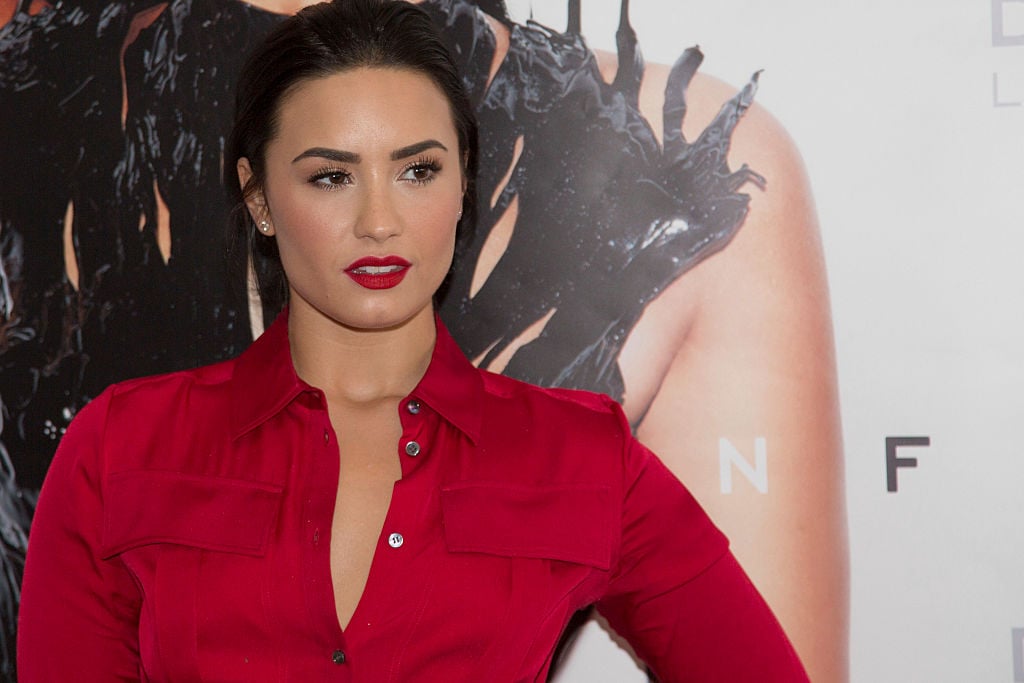 Now back in the limelight with her new single, "I Love Me," Lovato has begun to speak more about her past. Here's what she recently told Miley Cyrus about looking back on when she wrote her hit single "Confident."
Lovato's song 'Confident' came out in 2015
Lovato has gone through a lot of ups and downs in her career. Her 2015 album, Confident, was released during a time when she was really coming into her own as an artist, and did very well. Speaking about the title track, she told Billboard, "I have never been confident enough in my own skin to feel sexy. Now that I'm feeling great and I feel confident, I'm proud of the skin that I'm in."
She added, "I'm wanting to share that with the world and showing everyone how you can go from being very insecure with body image issues to feeling so proud of your body that you want to show it to the world." At the time, she may have felt that her body image issues were over. But they were ever-evolving.
Years later, she looks back on that time differently
In 2020, when speaking to Ellen DeGeneres about what led to her 2018 relapse and overdose, Lovato explained it had a lot to do with the way her management team at the time handled things. They limited everything that she ate — not just the ordinary sweets and other unhealthy foods, but even fruits, because of the "extra sugar."
All of this control lead to become "really, really unhappy," saying that her "bulimia got really bad." Her team then made her feel abandoned, which caused her to begin drinking. So everything came full circle. Now, Lovato is sober, and able to enjoy things like having birthday cake with Ariana Grande.
What Lovato said about how she feels today
Appearing on Bright Minded: Live With Miley Cyrus, Lovato spoke about the music she makes that expresses how she's feeling. "My whole purpose in coming clean with everything that I've been through is to help someone else." She calls being a 12 year-old actor, saying, "I didn't have anyone in young Hollywood to look up to at that time who had a normal body," adding, "I kind of made a vow to myself that was just like when I get older, I just want to represent what I didn't have. I want to be that for somebody."
On the subject of "feeling like a fraud," Lovato also told Cyrus: "When I wrote my song 'Confident,' my message was that I was so confident but in reality I was working out so much and eating such a strict diet that I wasn't confident. And now I feel like I'm more confident than I was back then. I might be heavier than I was, but I'm more confident. And that's better to me. I would take that over being thinner and miserable any day."