Demi Lovato Said She Felt 'Pressured' to Be a Role Model
Demi Lovato found the pressure of being a role model to others overwhelming. While she now hopes to provide a different, less perfect, kind of example for people, she said she won't "box myself into anything anymore."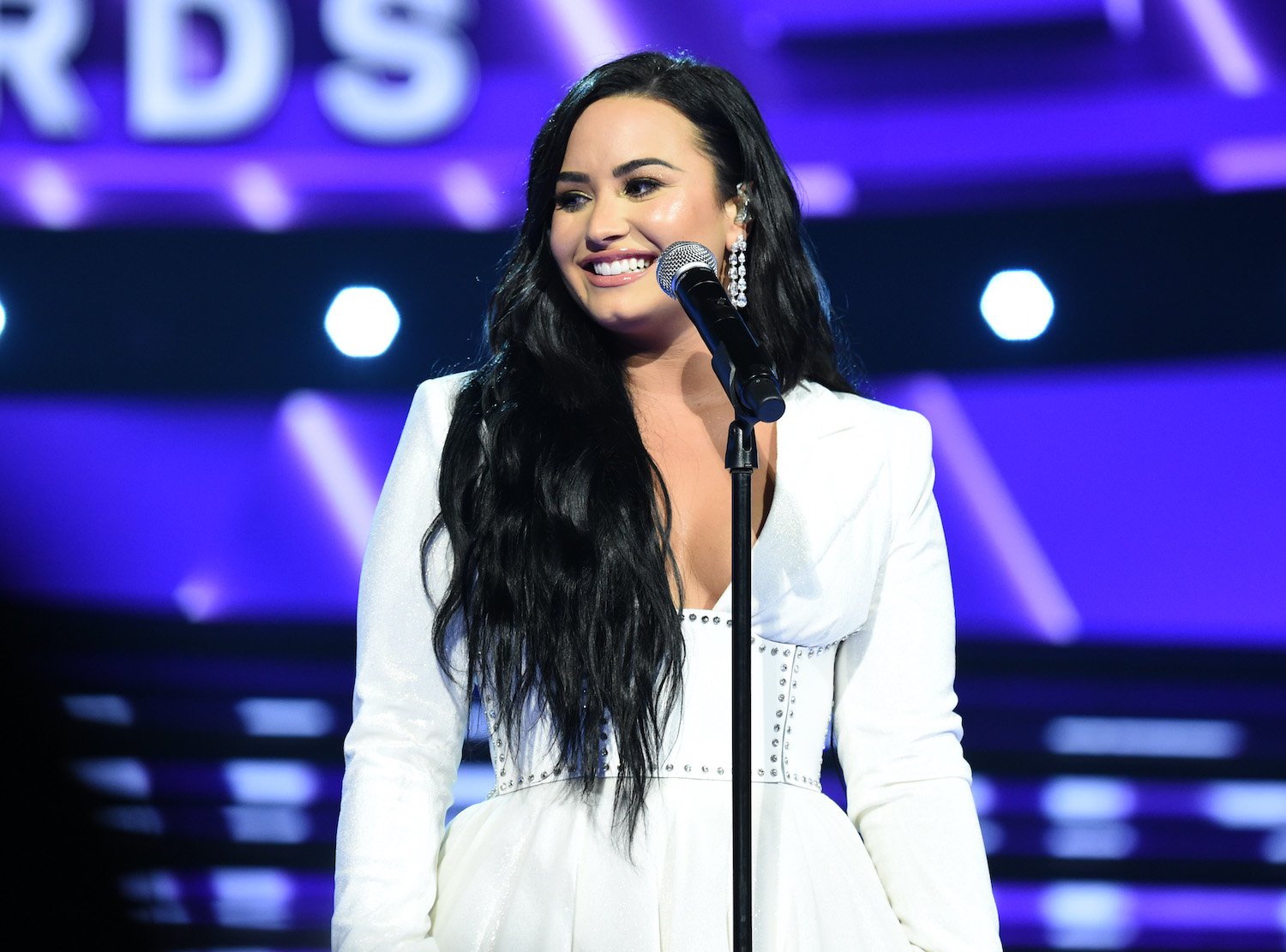 Demi Lovato used to feel 'pressured' about being a role model
In a March 2021 interview with EW, Lovato discussed her documentary Demi Lovato: Dancing With the Devil as well as her new album. The docuseries is very revealing about the details of her 2018 overdose.
Lovato told EW that having to live up to the expectations of being a role model was pressure she put on herself and felt from others. She doesn't want to live that way now.
"I never want to box myself into anything anymore," Lovato explained. "That's what, I think, led to all this — me putting pressure on myself and feeling pressured by others to be something of a role model."
The singer is open and candid about her past struggles and has discovered that, what works for her, is drinking and smoking pot in moderation. She knows the approach isn't for everyone but feels her fans can "have a conversation" about it.
"They don't have to love it. They don't have to like it," she said of how her fans may react to her choice. "As long as they have a conversation about it and they learn something, then I feel like I've done my part."  
Demi Lovato discussed being a flawed role model
During a February interview on The Ellen DeGeneres Show, Lovato shared her thoughts on being an imperfect role model.
"I talk about a lot [in the docuseries]," Lovato said. "The world has been so loving and accepting of me telling my story and just, there's been so much love and support."
"What's great is we live in a time when nobody's perfect and we're not gonna get role models by watching people not make mistakes," she continued.
Lovato explained that there's a lot to learn from flawed role models. "We are going to meet and learn from our role models who have overcome their deepest darkest struggles," she added, "and I wanted to show everyone — first I wanted to set the record straight" about "a lot of stories were going around that time that didn't really know what exactly had happened."
"I just wanted to tell the world, 'Hey, this is what happened, this is how I got through it, and hopefully this can help you too,'" she explained. "Because this journey has been such a wild ride but I've learned so much and I can't wait to share it with the world."
Lovato said she doesn't have any regrets
The singer told People at the Television Critics Association panel in February that, despite her "painful journey," she lives with no regrets and "wouldn't change a thing. The singer believes that "everything had to happen in order for me to learn the lessons that I learned."
"It was a painful journey, and I look back and sometimes I get sad when I think of the pain that I had to endure to overcome what I have, but I don't regret anything," Lovato explained.
"I'm so proud of the person I am today," she added. "And I'm so proud that people get to see it in this documentary and I couldn't be more grateful that I had someone by my side."