Demi Lovato Says 1 Food Helped Her Find 'Freedom' From Her Eating Disorder
Singer Demi Lovato's eating disorder has been a topic that's followed her through interviews over the past decade. She's broached the subject herself many times, but now, she has a renewed look at it. And one food, in particular, has helped changed Lovato's perspective.
Demi Lovato's spoken about her eating disorder 
When Lovato entered rehab in 2010 after an altercation with a dancer on tour, the media focused primarily on her use of drugs and alcohol. However, the artist revealed that her eating disorder went hand and hand with her substance misuse. And she's returned to this topic many times.
"One thing I haven't fully conquered is my eating disorder," Lovato said in her 2017 documentary Simply Complicated. She confessed to her then-manager, Phil McIntyre, that she'd "relapsed" with "binging and purging," which are elements of bulimia. "Food is still the biggest challenge in my life," she added.
She revealed her team made things worse for her
Following her 2018 drug overdose, Lovato went to rehab once again. When she made her musical comeback in 2020, she went on The Ellen DeGeneres Show. There, she told the host how her management's control over her eating disorder led to her resuming her use of drugs and alcohol following years of sobriety.
"I lived a life for the past six years that I felt like wasn't my own," Lovato explained. "Because I struggled really hard with an eating disorder…and then it turned into other things." She continued, "I think at some point it becomes dangerous to try to control someone's food when they're in recovery from an eating disorder."
Lovato ate 1 favorite food in particular
Now, Lovato eats what she wants. She discusses her healthier relationship with food and her body frequently. In a March 1 Instagram post, she wrote that she "accidentally lost weight" even though she doesn't "count calories'" "over-exercise," or "restrict or purge" her food.
Ahead of the release of her 2021 four-part documentary, Demi Lovato: Dancing with the Devil, Lovato revealed one of her favorite meals to enjoy without the guilt that once would have accompanied it. "Allowing myself to eat a Mexican pizza from Taco Bell, I found freedom in my eating disorder," she told the New York Times.
She addresses her relationship with food in a new song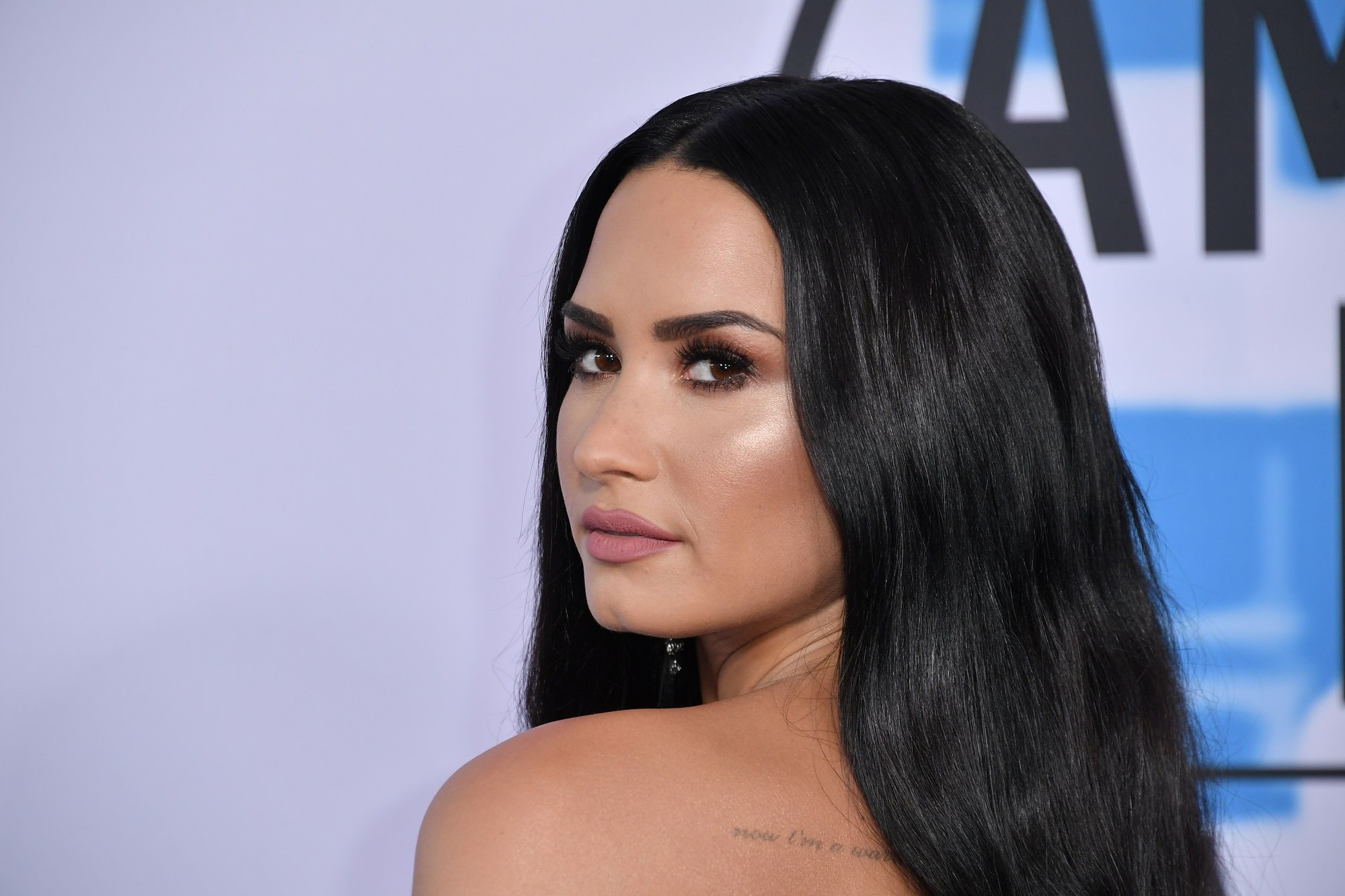 Unfortunately, Taco Bell discontinued this menu item. Lovato expressed her sadness at the time on social media. However, she's found plenty of other things to enjoy. In the Ellen interview, she gave the example of eating watermelon with fat-free whipped cream on her birthdays as one way her former team restricted her diet.
But not anymore. On her 27th birthday in August 2019, Lovato's manager, Scooter Braun, and friend Ariana Grande, among others, joined her for cake. And Lovato's upcoming seventh studio album, Dancing with the Devil The Art of Starting Over, features a song titled "Melon Cake" "about seeking the control she lacked for so long."
How to get help: In the U.S. call the National Eating Disorders Association helpline at 1-800-931-2237.