Demi Lovato's Frozen Yogurt Rant Has Already Helped The Bigg Chill
With over 102 million followers on Instagram alone, Demi Lovato wields no small amount of influence. And the "Confident" singer isn't shy about using that influence to speak out about things that she feels passionate about. Recently, the actor chose to speak up about diet culture by calling out a Los Angeles-based frozen yogurt shop called The Bigg Chill.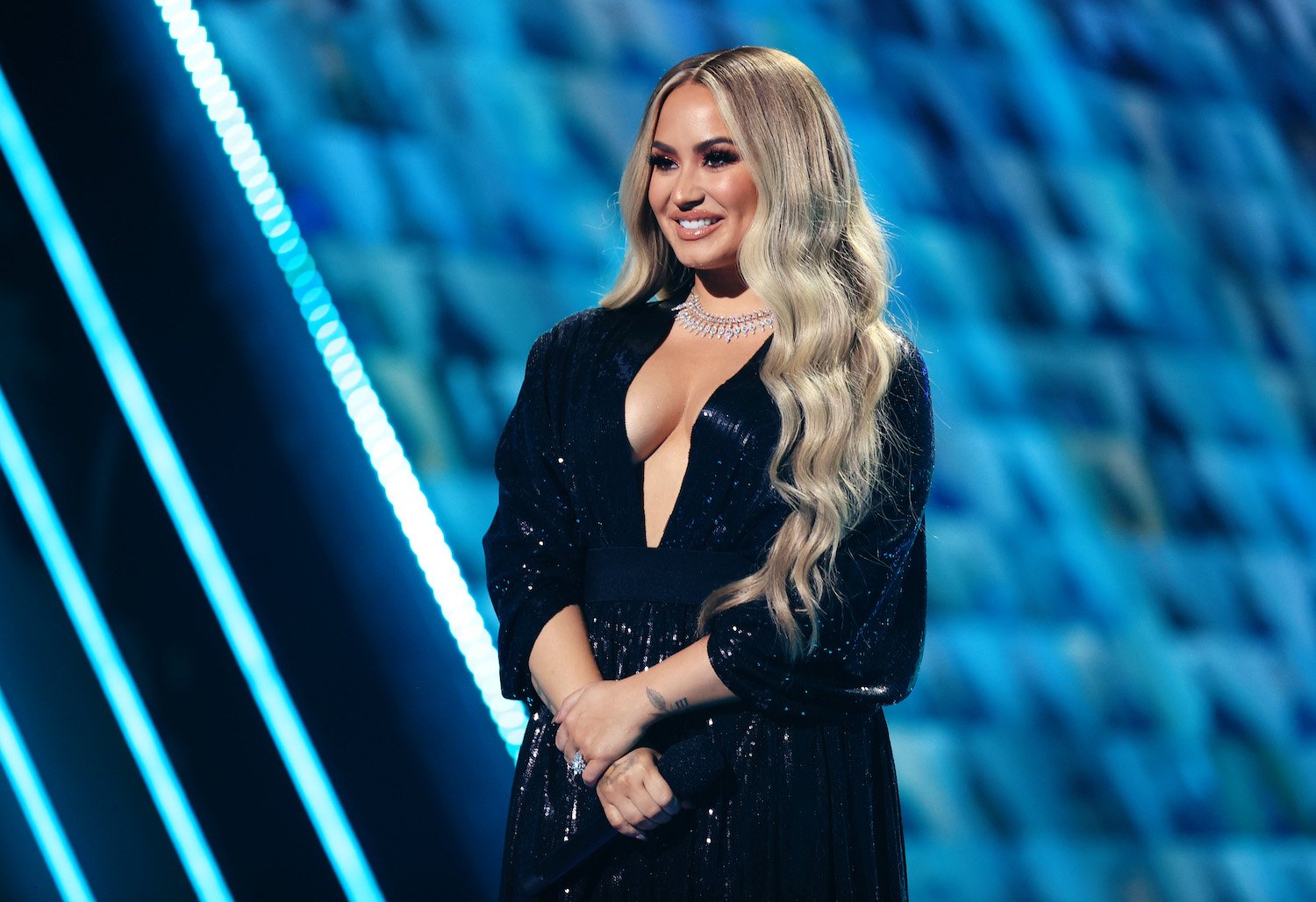 Recently, Lovato took to her Instagram story to call out the frozen yogurt company for the way they chose to package some of their sugar-free products. "Finding it extremely hard to order froyo from The Bigg Chill when you have to walk past tons of sugar-free cookies/other diet foods before you get to the counter," Lovato penned, tagging the brand. "Do better please."
Demi Lovato slams frozen yogurt company, The Bigg Chill on Instagram
Continuing on, the Will & Grace alum shared that she was going to start calling out other brands whom she felt were promoting diet culture. "So I think I'm gonna have to make that hashtag a thing," Lovato added. "I will be calling harmful messaging from brands or conpanies [sic] that prepetuate [sic] a society that not only enables but praises disordered eating."
RELATED: Demi Lovato Shows Support for 'Lover' Amidst Taylor Swift Feud Rumors
Related post url: 
It wasn't too long before The Bigg Chill responded to Lovato calling them out. "We carry items for Diabetics, Celiac disease, Vegan, and of course have many indulgent items as well," a spokesperson for the frozen yogurt company wrote to Lovato in a direct message. "We are not diet vultures. We cater to all of our customers' needs for the past 36 years. We are sorry you found this offensive." Lovato was unimpressed by the response and continued to call The Bigg Chill out.
The 'Dancing with the Devil' star claims the company has terrible service
"Your service was terrible," Lovato penned. "The whole experience was triggering and awful. You can carry things for other people while also caring for another percentage of your customers who struggle DAILY just to even step foot in your store. You can find a way to provide an inviting environment for all people with different needs. Including eating disorders — one of the deadliest mental illnesses only second to opios [sic] overdoses. Don't make excuses, just do better."
The Princess Protection Program alum continued on to provide the frozen yogurt company with suggestions about how to label their products so they wouldn't promote diet culture. While some of Lovato's fans quickly followed her lead and began to slam The Bigg Chill, others felt that Lovato was in the wrong.
Perez Hilton and others vow to try the frozen yogurt
Many people pointed out that wanting sugar-free options could be for a whole host of reasons that has nothing to do with weight loss. Tons of people with diseases such as diabetes and celiac championed the company for having options for them. In fact, some people, who had never heard of the company before, swore that they'd be giving the frozen yogurt place a try.
"We love that you cater for different diets. Keep on working hard thank you very much," one person wrote on The Bigg Chill's Instagram after learning about Lovato's comments. "I'm going to come and support!" Perez Hilton declared. "My fam loves froyo, especially my mother. She's diabetic and appreciates sugar-free options. Thank you for providing that!"
Lovato's rant has already helped The Bigg Chill
In addition to some potential new customers, The Bigg Chill is also getting a ton of free marketing. While the Instagram account for the frozen yogurt company boasted 6,000 followers on Sunday, at the time of this article, the account has over 10,100 followers. We expect that number will only increase as this story continues to gain traction. So while Lovato's rant certainly wasn't complimentary, it might be great for the company in the long run.