Demi Lovato Gives Rare Insight Into Her 'Supportive' Friendship With Ariana Grande
Demi Lovato and Ariana Grande are two extremely popular female musicians at the moment. Both of them have numerous successful singles and well-known acting gigs under their belt. It seems like two stars who have similar careers would be competitive with each other, but over the years, Lovato and Grande have shown that they are actually friends.
Lovato recently spoke about her friendship with Grande and how Grande has been quite supportive of her career. Read on below to find out what Lovato had to say.
Demi Lovato and Ariana Grande rose to fame around the same time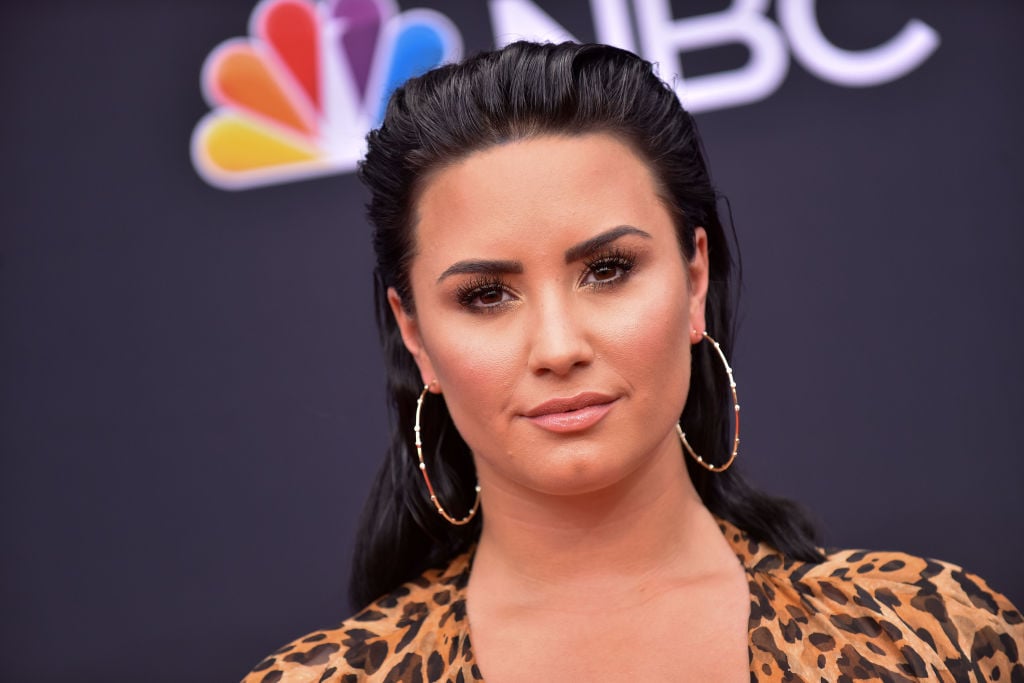 Lovato and Grande had similar career beginnings seeing as they both became famous after appearing on children's networks. Lovato was a child actor on Barney & Friends, but she really became well-known after starring in the Disney Channel movie Camp Rock as well as the TV show Sonny with a Chance. Meanwhile, Grande became popular around the same time for her role in the Nickelodeon series Victorious.
In the early 2010s, both Lovato and Grande started breaking away from their respective networks and gained more mainstream success. They released a number of hit singles that became well-known in the United States and many other countries. This helped to cement their statuses as internationally-renowned pop music icons.
Ariana Grande urged her management to sign Demi Lovato
In 2019, Lovato ended up being signed to the same management company as Grande. As it turned out, Grande was the one who pushed for her manager, Scooter Braun, to take on Lovato.
Last month, Braun revealed the story in an interview with Ashley Graham's "Pretty Big Deal" podcast. The manager recalled: "Demi and Ariana went for coffee, and Ariana called me and said, 'You have to do this. I want her with us. She's in our family. She'll be protected, she's my friend. I want her with us. I want you to help her.' And I just thought that was really, really cool and very different from what you expect in today's music industry."
Braun also shared that, after he signed with Lovato and was working on her upcoming album, Grande joined their listening party and was "giving notes and saying how excited she is."
Demi Lovato and Ariana Grande have openly supported each other
Ever since Lovato and Grande both became big stars in the music industry, rumors often appeared of feuds happening between them. However, both singers were quick to shut them down on social media. They had many friendly back-and-forth interactions on Twitter and were encouraging towards one another.
In 2018, Lovato was hospitalized after a drug overdose. Grande's mother, Joan, wrote a powerful statement on social media to support Lovato, and Grande responded with, "I love you [Demi]."
In a recent interview with Harper's Bazaar, Lovato opened up about the love and support she often received from Grande.
"I love the fact that Ariana and I have such a supportive friendship because it's hard to find," Lovato said. "Two women who are in a competitive industry—the whole world seems to want to pit women against each other, so it would be so easy to do that."
She also shared how important it is for her to find genuine friendship with other women. The singer said: "I always long for friendships with women. I think it's so sacred. And actually, late last year, the night of the winter solstice, I had about 16 girls [for a] group meditation, and we set our intentions for the new year. It was so beautiful, and that divine feminine energy is what has picked me up and carried me through some of my darkest times."