How Did Demi Lovato and JoJo Meet? The 'Lonely Hearts' Singers Have Been Friends a Long Time
Selena Gomez isn't the only former Disney star with new music out on August 28, 2020. Her former friend Demi Lovato lent her vocals to a remix of singer JoJo's song "Lonely Hearts." And as it turns out, this collaboration is also the result of a long-standing friendship. Discover how Lovato and JoJo met.
JoJo and Demi Lovato collaborated on 'Lonely Hearts' 
In the hours leading up to the release, fans tweeted excitedly in anticipation of the release. Lovato logged onto the social media site to join in. Even her fiance, Max Ehrich, got in on the action, using the Twitter hashtag "#JOJOXDEMITONIGHT" along with the rest of her followers.
"Lonely Hearts" is out now with the amazing @iamjojo!! Thank you so much for letting me jump on this track," tweeted Lovato minutes after it dropped, adding that she's "been a fan since day 1." JoJo retweeted this, writing, "so happy we finally got to do this!!!!!! U sound/ are ABsolutley incredible. love u 4eva baëb."
JoJo contacted Lovato about the song
Lovato came on board for the remix after hearing the original, released as a promotional single for JoJo's May 2020 album Good to Know. This is JoJo's fourth studio album and her first release via her own imprint. And she's praised Lovato for her contribution to the deluxe edition.
"She is so supportive and so, so sweet," JoJo told ET ahead of the release, explaining that she texted Lovato after hearing her speak positively about Good to Know. "I think she told me that 'Lonely Hearts' was one of her favorites, and I was like, 'Why don't you get on it?' And she was like, 'OK.' So really it was like that. And we were able to make it happen."
Lovato opened up for JoJo years ago
Lovato corroborated JoJo's story, telling USA TODAY, "She's a friend of mine and she sent me the song via text. We've been wanting to collaborate together for so long." So exactly how long has this been a possibility? Nearly all of their careers — they've known one another for more than 15 years.
"I actually opened up for her at a festival in Texas when I was 12, and that's when I met her," Lovato continued, referring to her home state. "So literally years and years later, here we are and we're releasing a song together. It's really exciting and I love the song," she said of the "Lonely Hearts" remix. 
Their friendship persisted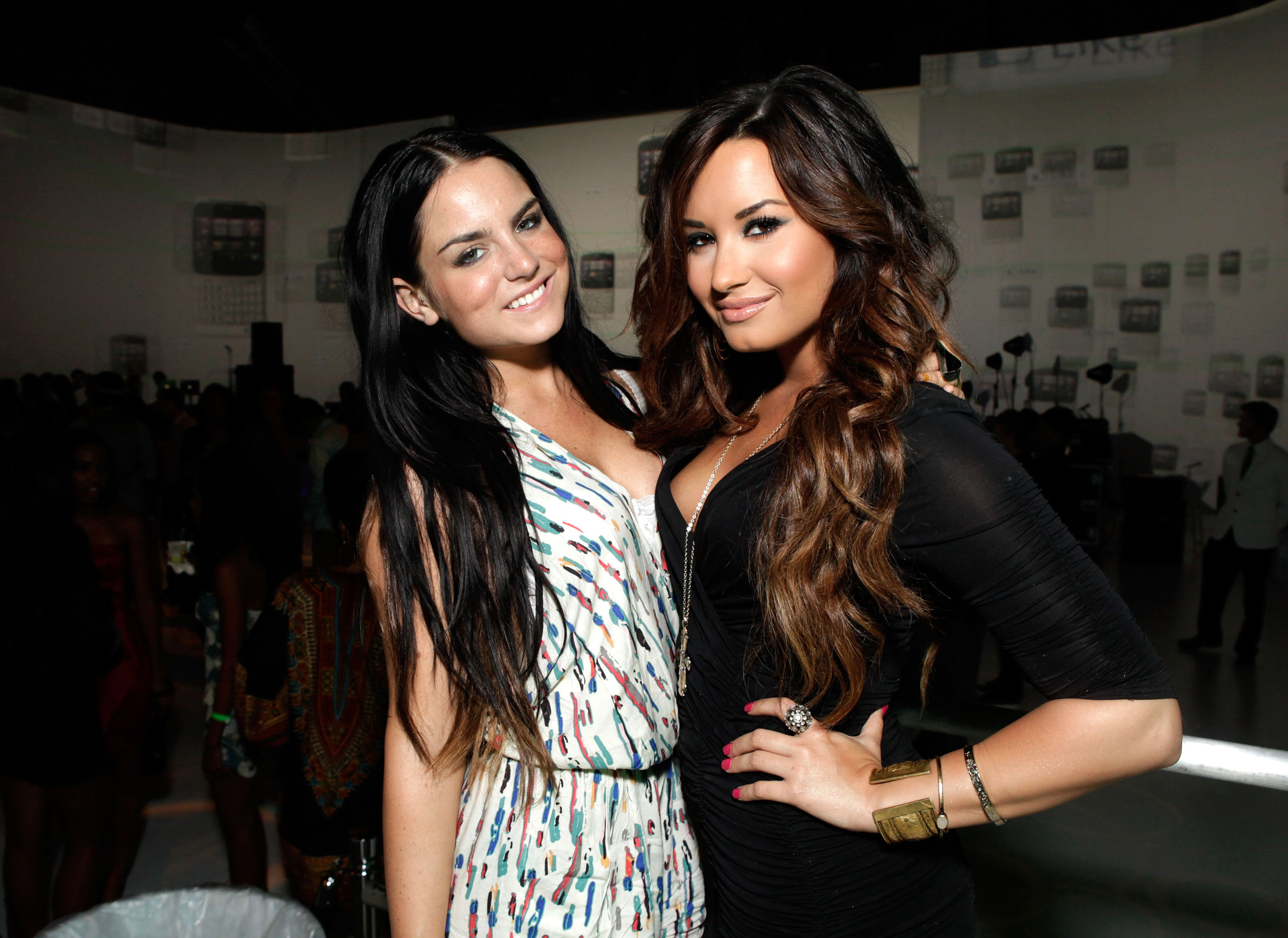 JoJo is less than two years older than Lovato, meaning when she was touring for her 2004 debut album, released when she was 13, Lovato would have been 12. Meeting JoJo before she became famous as a singer and Disney Channel star may have played a role in their connection, though Lovato says, "it honestly didn't get that deep."
"When you look at it in a wider perspective, we do really [connect] because we've been in the industry since such a young age," Lovato continued. "It's really great knowing that I have friends in the industry that I can relate to. So if I ever did go through something and needed someone to talk to, I know she would be there for me and I'd be there for her."