Why Demi Lovato Joined the Kanye West Mental Health Conversation
Singer Demi Lovato has something to say to those mocking Kanye West following his July 2020 campaign rally. Here's what she said.
Rapper Kanye West finds himself the center of attention once again regarding something he said on Twitter. But this time, other celebrities, like Demi Lovato, are urging fans not to make light of the situation. Here's what the singer had to say about the talk surrounding West's mental health.
Kanye West made headlines in July 2020
On July 4, 2020, West announced he was serious about a past promise, tweeting that he was running for president. This came as a shock to those who saw his past support for incumbent Donald Trump. But it appears that he was serious, as West has taken steps to get his name on the ballot in multiple states.
The rapper's next big move came on July 19. He held a rally in South Carolina. West's comment about Harriet Tubman, his own family, and much more were shared via social media. And the response was a mixture of anger at his messages and sincere concern for West himself.
Many show concern after his comments on Twitter
That wasn't the end of it. The next day, West tweeted about his family's reaction to his rally. In the since-deleted tweets, he wrote that his wife, Kim Kardashian West, wanted to "lock me up," and that his mother-in-law, Kris Jenner, was "avoiding my calls."
While it's unclear if he and Jenner spoke, Kardashian West didn't interfere. Instead, West's close friend, comedian Dave Chappelle, flew to see him at the Wyoming ranch where he is staying. In a video (above), West called Chappelle "a god send and a true friend."
Demi Lovato tweeted in response to the West discussions
Meanwhile, other celebrities, media personalities, and just generally everyone on Twitter weighed in. In addition to the anger and the concern, some expressed their own opinions about what they believe West is going through. But that didn't sit well with Lovato.
On July 21, 2020, the "Anyone" singer wrote, "Do NOT pretend to know about someone's mental illness if you do not personally know them. Check yourself." Though she didn't specify West as the subject, it's pretty clear given the trends at the time why she wrote this.
West and Lovato both have bipolar disorder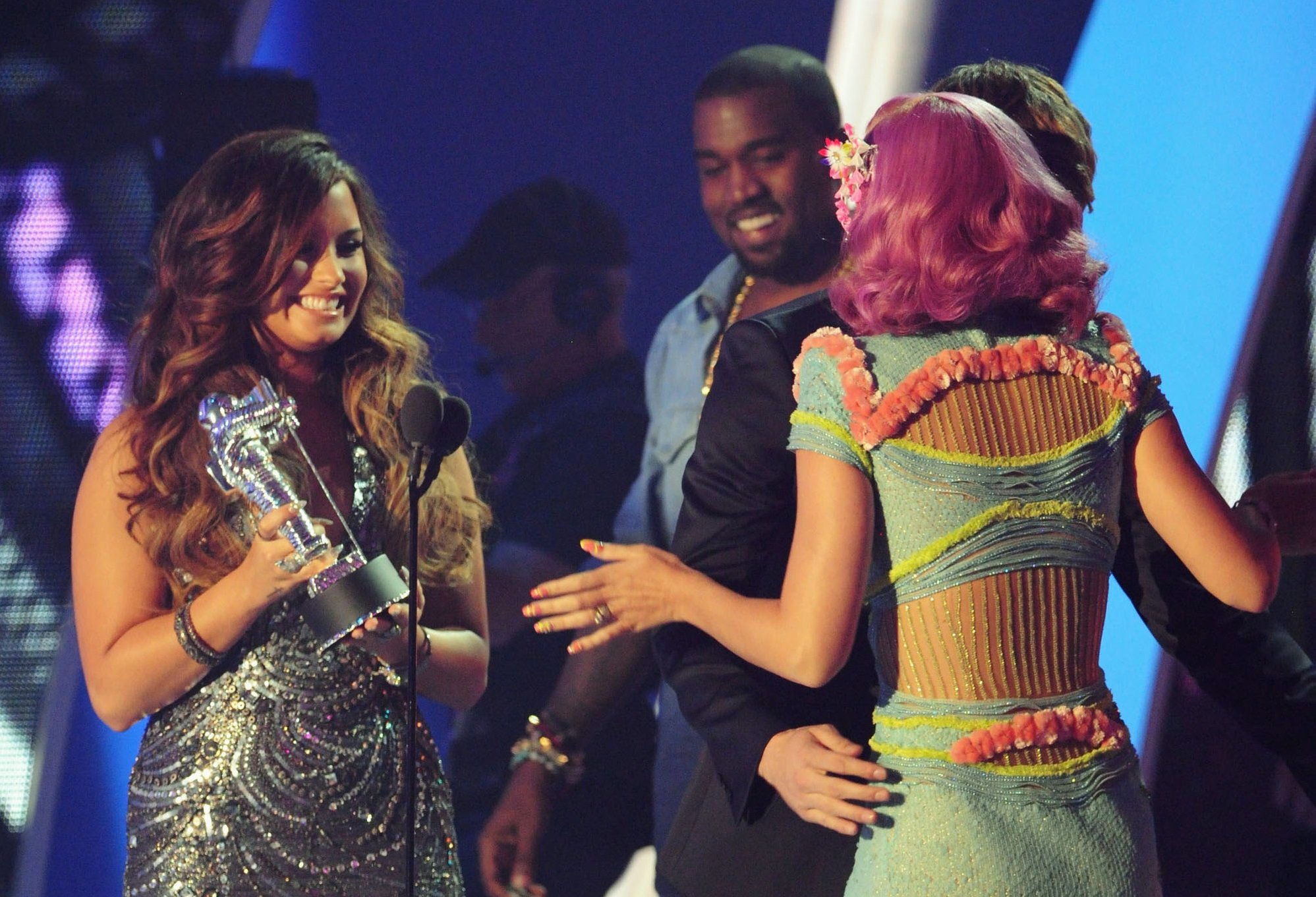 Why is Lovato so passionate about this subject? It may be because she and West share a diagnosis. Lovato opened up about her bipolar disorder in 2015, telling Women's Health, "It was a great feeling to find out that there wasn't anything wrong with me. I just had a mental illness." West, meanwhile, spoke on his diagnosis in 2019.
Though she may know better than some, Lovato's point includes herself. There are multiple types of bipolar disorder, and everyone is different. By telling people not to judge the situation, Lovato is saying none of us really know what's going on.
Another pop star agrees with Lovato
Like Lovato and West, singer Halsey has also been diagnosed with bipolar disorder. And like Lovato, she had a message for fans regarding West. "No jokes right now. I have dedicated my career to offering education and insight about bipolar disorder and I'm so disturbed by what I'm seeing," she wrote.
Halsey continued, writing on Twitter, "you can hate someone's actions or opinions without contributing to stigma that damages an entire community of sometimes vulnerable people all for a couple of laughs."