Are Demi Lovato and Lizzo Friends? How They've Supported Each Other in the Past
After Demi Lovato publicly thanked Lizzo for correcting someone who got their pronouns wrong, people across the internet noted the value of having a contemporary who stands up for you like that. But the two musicians aren't known for being close. Are Demi Lovato and Lizzo friends?
Demi Lovato and Lizzo are both performing at Jazz Festival
After more than a year with very few concerts and events of the sort, the demand for live music is higher than ever. And many of the industry's stars have been only too eager to comply now that coronavirus (COVID-19) restrictions across the U.S. have been lifted in 2021.
In June 2021, the lineup for the New Orleans Heritage and Jazz Festival was announced. But October 2021 event isn't just for exclusively jazz musicians. Those performing include big names like Stevie Nicks, Jimmy Buffett, The Beach Boys, and many more, as well as pop stars like Demi Lovato and Lizzo.
Lizzo corrected someone misgendering Lovato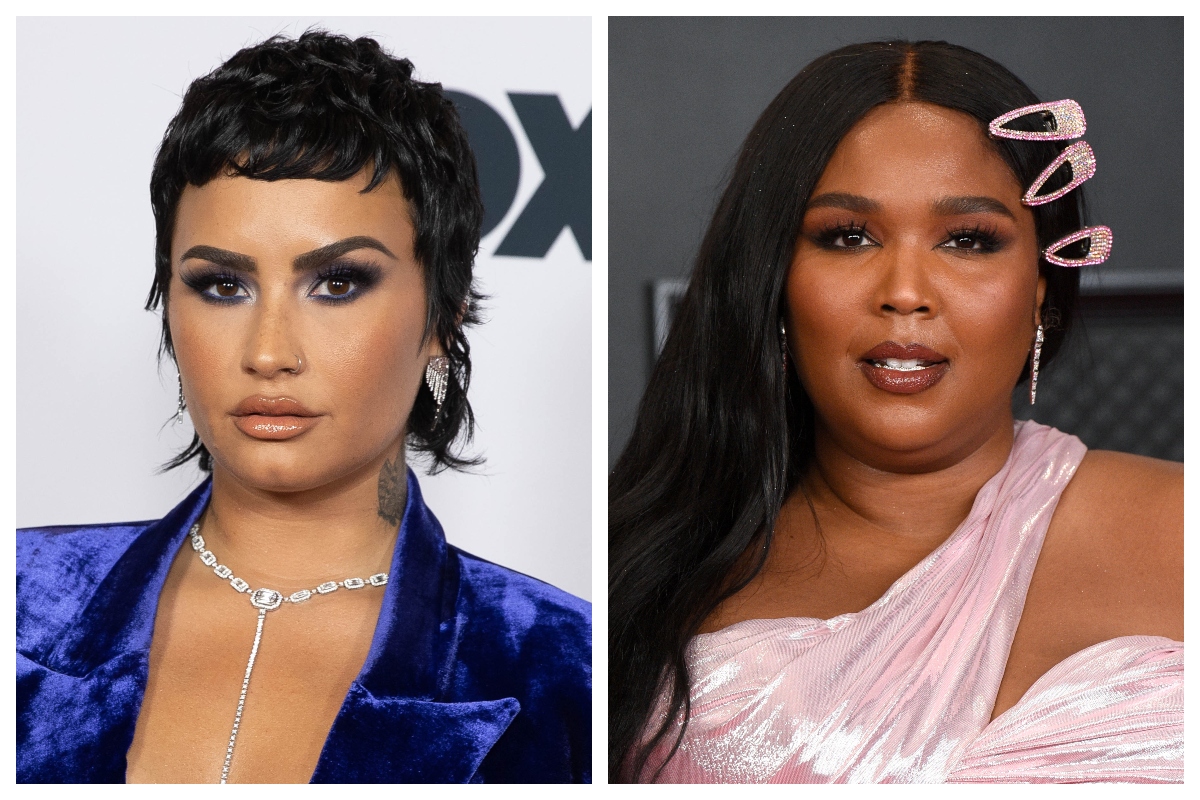 RELATED: Demi Lovato Comes out as Non-Binary, Says They Were 'Ignoring My Truth'
Shortly after the announcement, Lizzo was captured out and about by the paparazzi. She stopped to sign autographs and pose with fans for photos while wearing a top featuring her face pinned to a print of the Mona Lisa. And she responded to a photographer who asked her about the Jazz Festival.
The person brought up how Lovato and Lizzo were headliners, wondering if they might perform a duet. Lizzo responded that they don't have a song together. "Is that a message to Demi? Should she reach out?" they asked. "They," Lizzo corrected. The person misunderstood, thinking Lizzo was speaking about Lovato's team. But the artist quickly set them straight. "Their team. Demi goes by 'they.'"
Lovato caught wind of the clip and posted it to their Instagram Story, tagging the "Truth Hurts" singer. "@lizzobeeating you f—— queen I love you," they wrote, along with a few choice emojis. "thank you." Lizzo reshared to her own story, adding a heart emoji.
Lovato previously supported Lizzo's body positivity
Though they don't necessarily spend a lot of time together, Lovato and Lizzo are, naturally, aware of one another and their music. However, their connection goes beyond that. In December 2020, Lizzo shared a post celebrating her body and others, promoting body positivity.
The response to Lizzo's video was overwhelmingly positive right back. Among those who chimed in? Lovato, who commented (via Billboard), "Thank you for the inspiration we all needed today you legend." As someone who grew up in the spotlight, deals with an eating disorder, and has faced body shaming herself, Lovato recognized the importance of Lizzo's message.
The stars interacted years ago at an event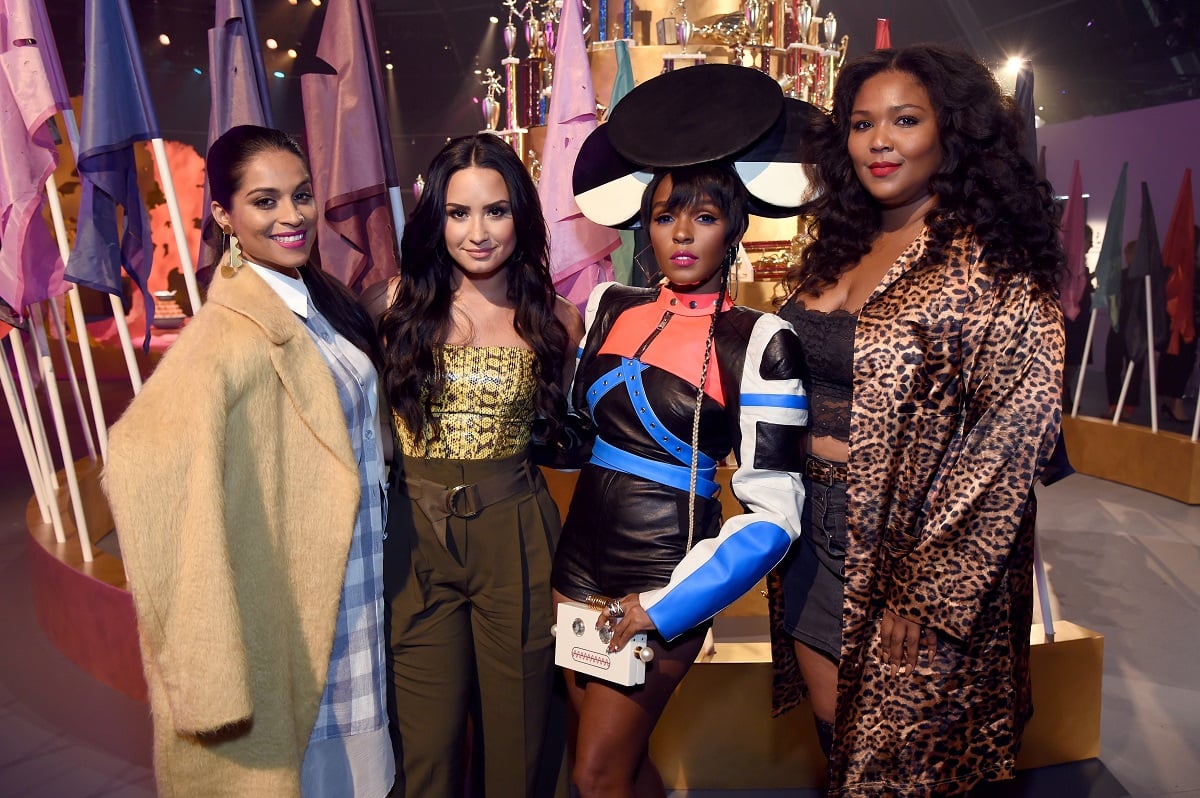 RELATED: What Is Demi Lovato and Ariana Grande's Song 'Met Him Last Night' About?
Despite not necessarily being friends, Lovato and Lizzo have worked with some of the same people. Lizzo released her "Good as Hell" remix in 2020, which features Ariana Grande. Grande and Lovato have been friends for many years and finally released their first collaboration, "Met Him Last Night," in 2021.
Additionally, though Lovato and Lizzo haven't worked together (that we know of), they have interacted beyond social media. There's a photo of them (above) with comedian Lilly Singh and artist Janelle Monae from a 2017 Los Angeles event, back before Lizzo's big break.