Demi Lovato Addresses Max Ehrich's Selena Gomez Tweets: 'If Women Have Conflict That's Between Them'
Former friends Demi Lovato and Selena Gomez are once again making headlines. This time, Lovato's fiance, Max Ehrich, is involved.
Demi Lovato's engagement to actor Max Ehrich has been headline news for months. However, now the celebrity couple is making waves for a less happy reason: Ehrich's alleged tweets about Lovato's former friend, Selena Gomez. Discover what Lovato had to say about their "conflict" here.
Demi Lovato and Selena Gomez were once best friends
Lovato and Gomez's friendship dates back more than 15 years when both starred in the kid's show Barney & Friends. They stayed close, and each went on to star in Disney Channel series: Wizards of Waverly Place for Gomez, and Sonny With a Chance for Lovato.
After leaving the network behind, the pair had an on-again, off-again friendship. Following a few years of headlines surrounding their possible feud, Gomez shared the above Instagram selfie with Lovato, writing, "It's just the evidence of forever. No matter what."
Lovato clarified the status of their friendship in 2020
While Lovato and Gomez haven't been seen together in a while, there was little reason to assume they weren't still close. Gomez even shared a kind Instagram Story message to Lovato following her January 2020 Grammys performance. Lovato didn't respond publicly, an action she clarified months later.
"When you grow up with somebody, you're always going to have love for them. But I'm not friends with her, so it felt…," Lovato told Harper's Bazaar in an interview published in April 2020. She then added, "I will always have love for her, and I wish everybody nothing but the best."
Her engagement to Max Ehrich led to resurfaced old tweets
At the time of the interview, Lovato didn't confirm her relationship with Ehrich, though it was public knowledge. In May 2020, they made things Instagram official, getting engaged just a couple of months later (on Gomez's birthday, no less). But fans had been concerned for a while due to past Ehrich's social media history.
In September 2020, screenshots of Ehrich's past tweets in which he mentions Gomez circulated. The actor subsequently deactivated his account. This wasn't the first time statements attributed to Ehrich involving Gomez were shared — however, the legitimacy of some of them has been called into question.
Lovato maintains that the screenshots are fake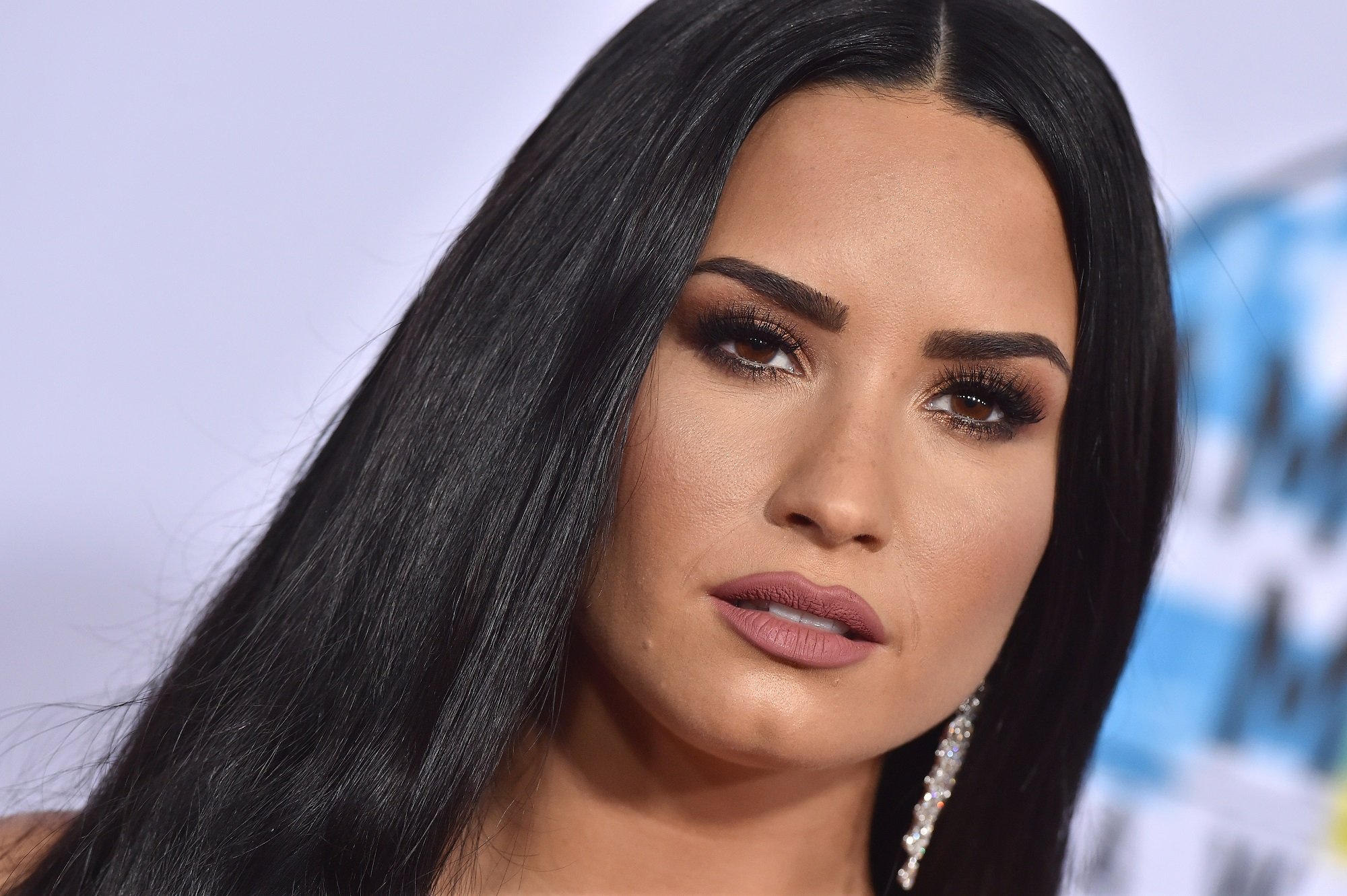 In her September 13 Instagram Story, Lovato called out her and Gomez's past, maintaining the screenshots aren't real. "It's really sad when people FAKE images to put women against each other," she began. "If women have conflict that's between them NOT YOU." Lovato wrote, asking tabloids to address other subjects.
"Yes, it's easier to tear apart celebrities and their relationships because 2020 sucks," she continued. "I understand and have compassion for those who are so horrified at the reality of 2020 that they gotta distract themselves with doctored images in order to not focus on how bad these times are," Lovato added in her story.