Demi Lovato's Most Popular Songs About Wilmer Valderrama
Though she's happily dating actor Max Ehrich, Demi Lovato has been in a couple of high-profile relationships before. Her longest and most notable was with another actor: Wilmer Valderrama, best known for the TV series That '70s Show. The couple dated on-and-off for six years, from 2010-2016, before calling it quits.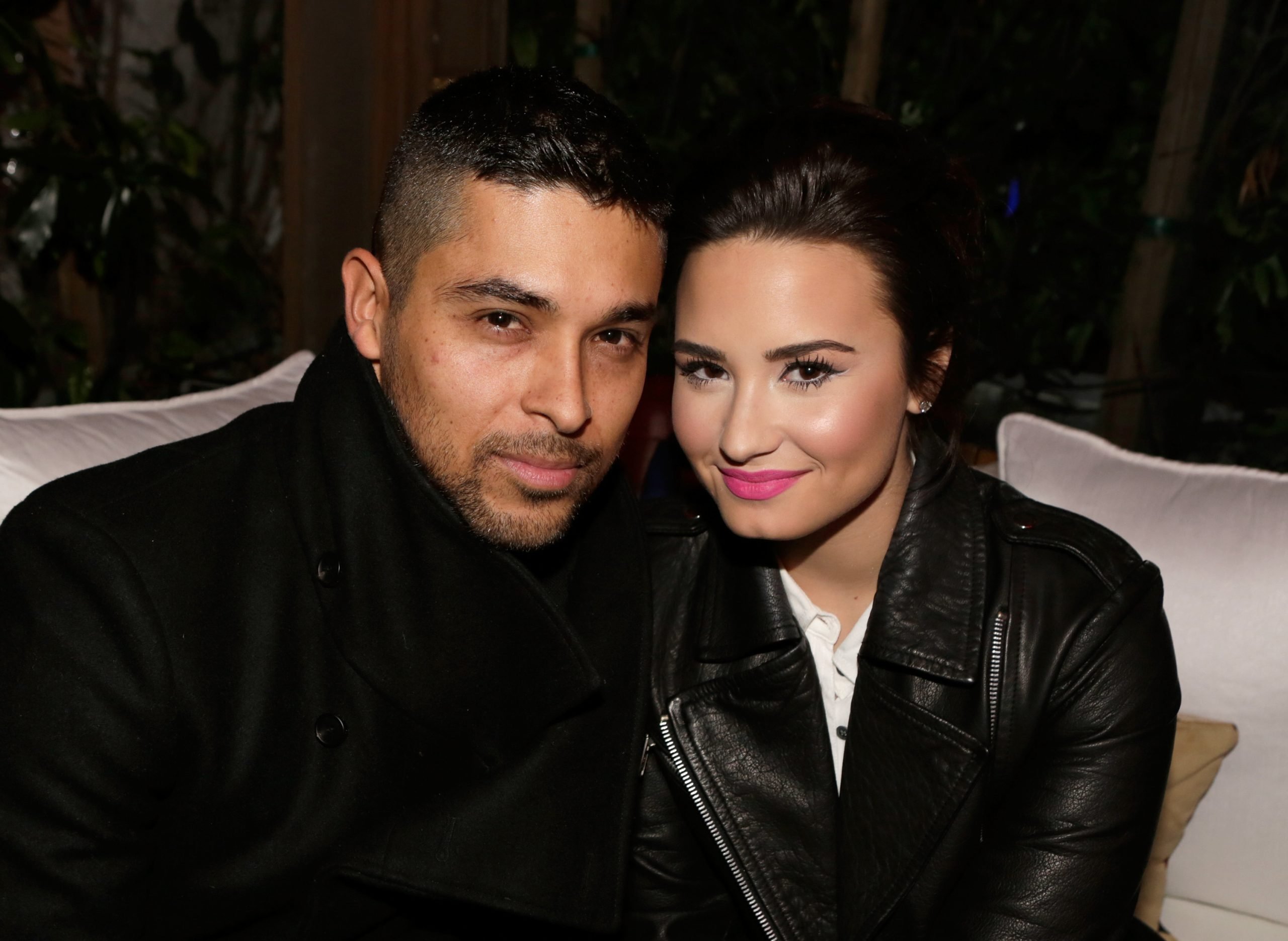 The years in which Valderrama and Lovato were linked were some of the biggest in her musical career. So which of her hit songs are about him? Here's what we know, using anecdotes and data from Billboard.
'Tell Me You Love Me'
The second and final single off Lovato's sixth studio album of the same name is "Tell Me You Love Me." The song, released in 2017 for the album and later as a promotional single, peaked at No. 53 on the Billboard Hot 100, spending 20 weeks on the chart.
Because Lovato does not have a songwriter credit on "Tell Me You Love Me," it's hard to say this one is about Valderrama. However, at a Q&A ahead of the album's launch, she said, "The first time I heard it, it really stuck with me because at the time I was going through a breakup…It's about the vulnerability of coming out of a very serious relationship and having a tough time with it."
'Heart Attack'
In 2013, Lovato put out her fourth studio album, Demi. The lead single off the album was "Heart Attack," which peaked at No. 10 on the Billboard Hot 100. It spent 20 weeks on the chart. Lovato is credited as a songwriter on the track, with producer Jason Evigan telling MTV she "brought that song to life."
In the song, Lovato sings about "feel[ing] very vulnerable in falling in love," as she told MTV at the time. When the single dropped, the singer and Valderrama had entered another "on-again" phase of their relationship. "For a while, I could tell that when people would talk to me, they knew my story. I think I've opened up more on this album," she said.
'Really Don't Care'
"Really Don't Care" is the fourth and final single off Demi. It peaked at No. 26, speaking 18 weeks on the Billboard Hot 100 chart. By the time this track was released as a single, Valderrama and Lovato were officially together again. He even makes a cameo in the video, which takes place at the Pride Parade six years ago.
Lovato sings with Cher Lloyd on the track, which she co-wrote. "When I originally wrote it, it was a breakup song," Lovato told E! News. "But now I have sung it so many times that it kind of no longer has a significance in that sort of way." This indicates that it began as a song about Valderrama, but when they got back together, it took on another meaning.
'I Love Me'
RELATED: Demi Lovato Referenced Her Famous Exes in 'I Love Me' Music Video
Lovato's most recent solo single is "I Love Me." As of June 2020, it's an independent single, though it may be included on her upcoming seventh album. The song peaked at No. 18 on the Billboard Hot 100, spending ten weeks on the chart. Lovato is credited as a songwriter.
While "I Love Me" may not be directly about Valderrama, the music video references him. As Lovato said on Instagram, "It was important for me to add special easter eggs that represent certain times and chapters in my life." The example of a bride and groom running past her is thought to point to Valderrama, who got engaged in January 2020.
'Unbroken'
Finally, though "Unbroken," the title track off Lovato's 2011 third album, was not released as a single, it managed to just enter the Billboard Hot 100 for one week at No. 98. Lovato is credited on the song as a writer, and while there isn't a lot out there about what the song means to her, the lyrics indicate it could be about Valderrama.
The song from this album that most associate with Valderrama is "Give Your Heart a Break." The single peaked at No. 16 and spent 32 weeks on the chart. Lovato does not have a writing credit on the single. But she did tell MTV, "It's a song about showing someone you love that you're the one right in front of them."