Fans Are Convinced Demi Lovato and Noah Cyrus Are Dating
With her new album, Dancing With the Devil, and her YouTube docuseries of the same name, Demi Lovato is getting candid and vulnerable about all aspects of her life. She is speaking up about her near-fatal drug overdose in 2018 that left her with brain damage. She's also speaking out about her sexuality and her past relationships.
Now that the singer has spoken openly about her fluid sexuality, saying she can't see herself being in a relationship with a cisgender man right now, fans are convinced that the singer is dating someone new.
This is why Lovactics are certain that the singer is dating Noah Cyrus.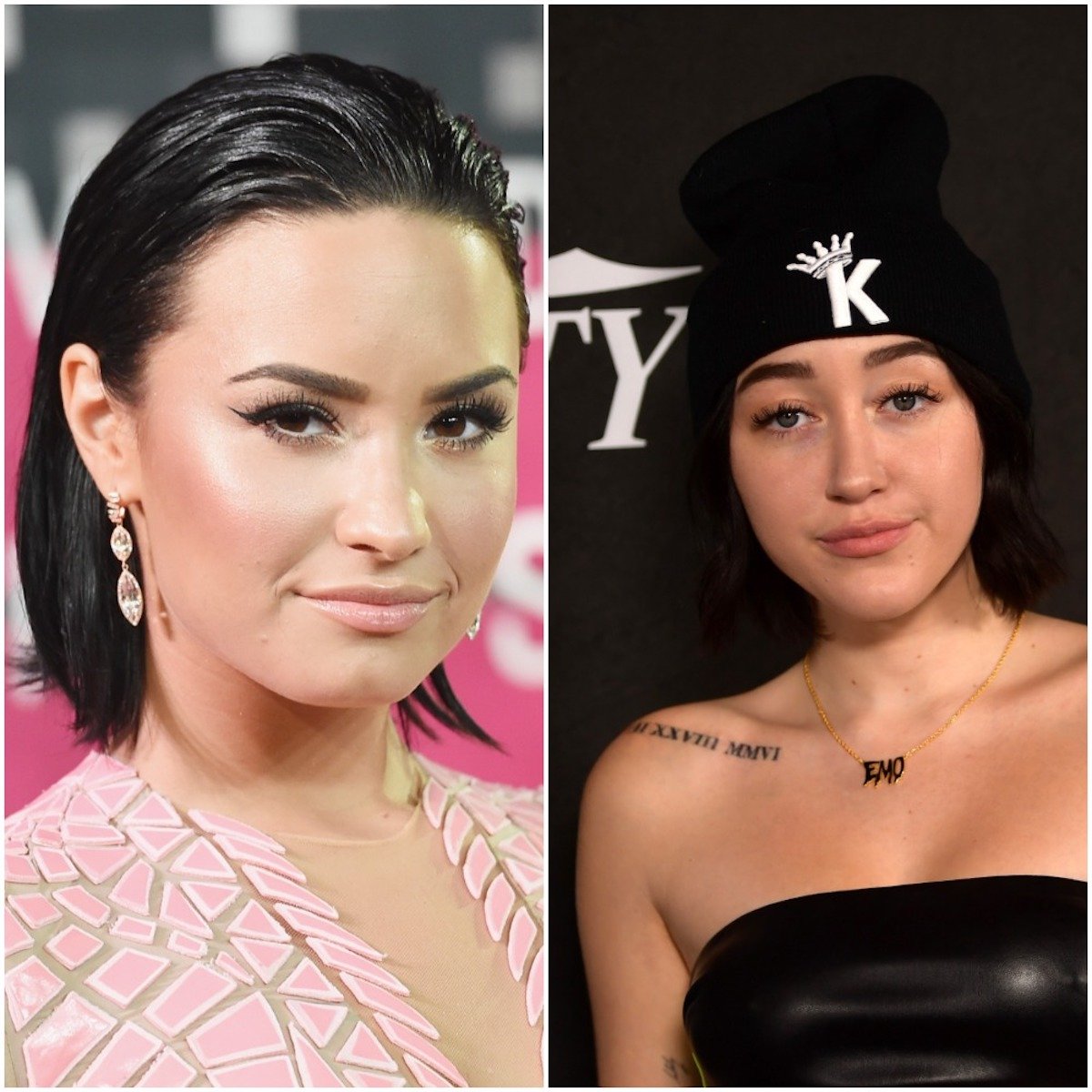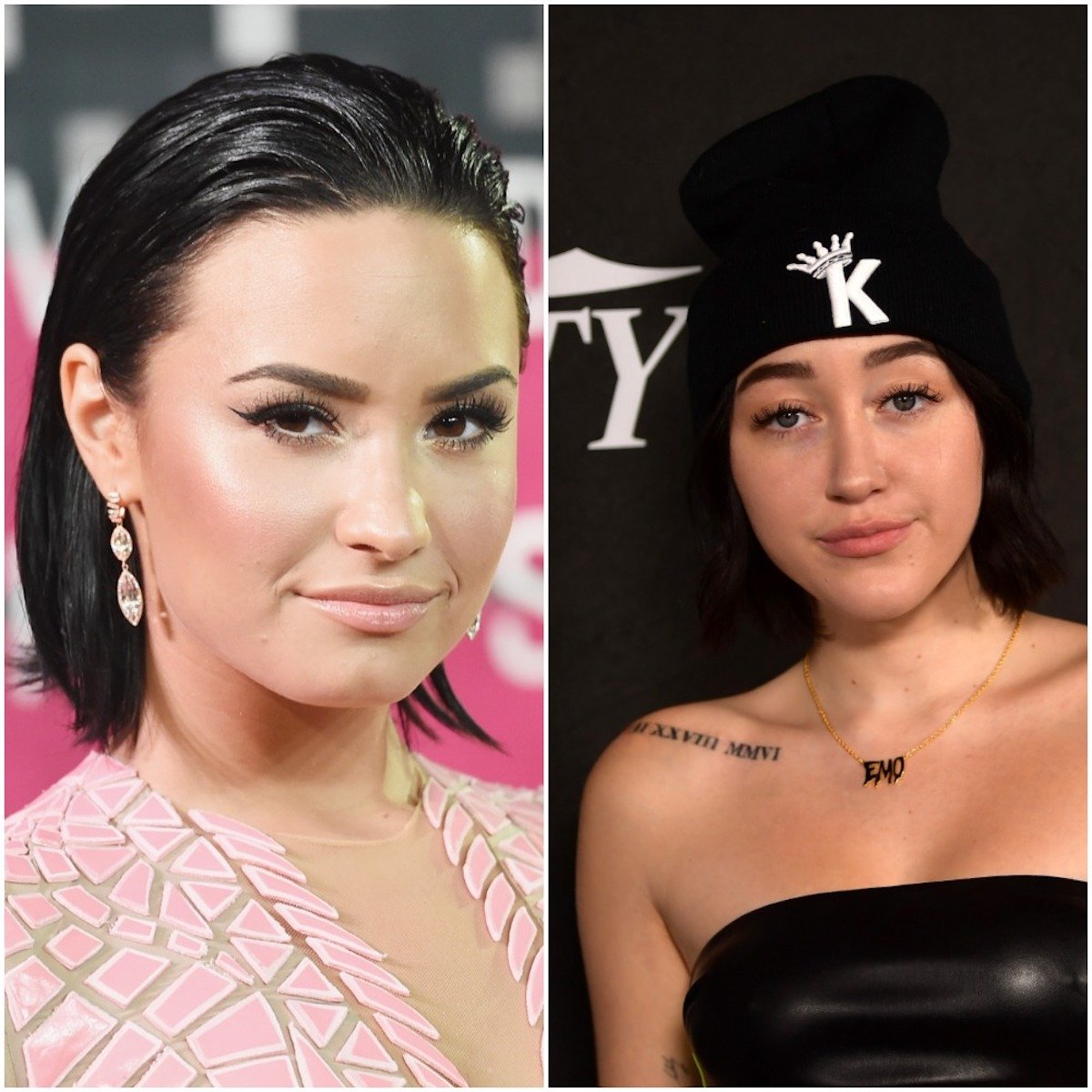 Demi Lovato is pansexual
Lovato has been pretty open about her sexuality for years. But now, she's getting even more candid about how she identifies. The 28-year-old has revealed that she is sexually attracted to men, women, and all identities in between.
"I'm so fluid now, and a part of the reason why I am so fluid is because I was, like, super closeted off," she explained on The Joe Rogan Experience podcast.
In her docuseries, Demi Lovato: Dancing with the Devil, Lovato explains that she began to understand her sexuality after seeing Selma Blair and Sarah Michelle Gellar kiss in 1999's Cruel Intentions. However, due to her upbringing, Lovato felt a great deal of shame about her feelings.
"I felt a lot of shame because growing up in Texas as a Christian, that's very frowned upon," she recalled. "Any attraction that I ever had toward a female at a young age, I shut it down before I even let myself process what I was feeling."
Now, the singer is ready to live her life on her terms. "I've always known I was hella queer, but I have fully embraced it," she said.
Demi Lovato abruptly ended her relationship with her ex-fiancé Max Ehrich
Part of stepping into her own has been about releasing things that no longer served her. Lovato was in a whirlwind relationship with actor Max Ehrich which began at the top of 2020 and ended abruptly after a short-lived engagement.
The singer explained that she let herself get carried away in the relationship. "Honestly, what happened? I think I rushed into something that I thought was what I was supposed to do," she said in her docuseries. "I realized as time went on that I didn't actually know the person that I was engaged to."
It turned out that Ehrich may have been linking himself to the singer for clout. Fans unearthed the Young and the Restless star's past disparaging remarks about Lovato's appearance, and he also spent a great deal of time "love-bombing" other celebrity women on their social media pages before he and the "Sorry Not Sorry" singer connected.
Fans are convinced that Demi Lovato and Noah Cyrus are dating
Now, fans are convinced that Lovato has been dating singer Noah Cyrus. Fans noticed that Lovato referred to Cyrus as "Baby" on several Instagram stories. In response, Cyrus has reshared the stories with the caption, "mine mine mine."
The pair have even collaborated on a single from Lovato's album titled "Easy." Only time will tell if their relationship is more than just a friendship.