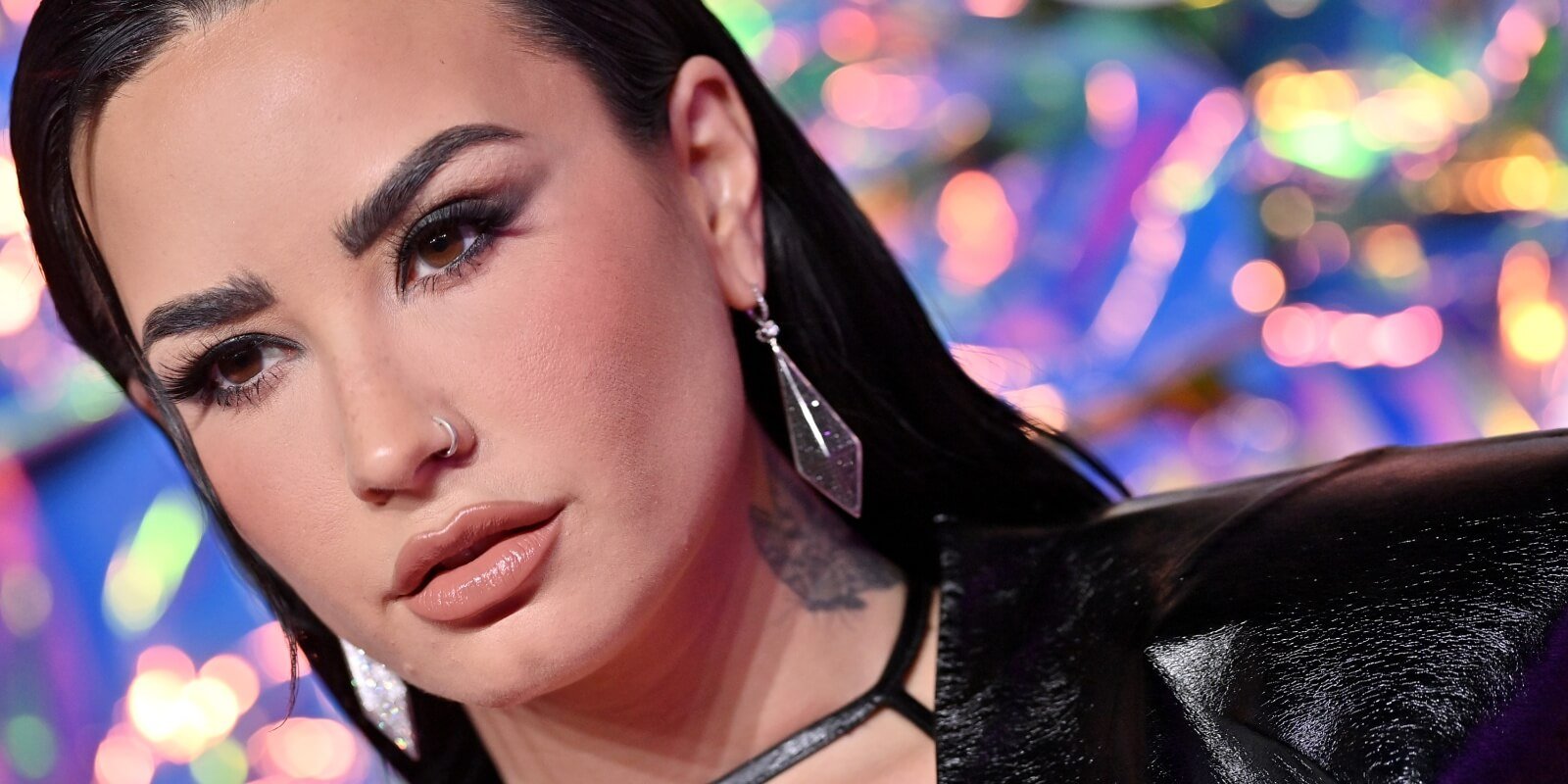 Demi Lovato Opens Up About 'Gross' Relationships With Older Men
The entertainer said much of her past dating history had to do with "daddy issues."
Demi Lovato has been very open about her romantic relationships throughout her career in the entertainment industry. Now dating musician Jute$ for over one year, Lovato wasn't always as secure romantically as she is today. She admits that many of her romantic relationships stemmed from personal issues she had yet to overcome and reveals her relationships with older men were "gross."
Demi Lovato opens up about her past romantic relationships
The entertainer discussed her past in an interview with Howard Stern, which aired Sept. 11, 2023, on his Sirius XM radio show. She admits that some past romantic entanglements with older men were "gross."
Lovato admits "daddy issues" led her to date older men when she was younger. Today, she looks back at these romantic entanglements in a different manner than she once did.
During the Stern interview, Lovato said, "I think what I went through is that I had a phase of dating older men and dating older guys. I went through a phase when I was attracted to older guys because of my daddy issues, obviously."
"I can say with confidence that my daddy issues aren't anything that are inside of me anymore. And I think there are a few signs of that," she explained.
"I'm with a partner that is my age, essentially. I look back on the past and think, 'That's gross.'"
The entertainer had a strained relationship with her father, Patrick Lovato. She previously explained that a lot of their problems as father and daughter came from his mental issues.
In a 2020 essay for Vogue Magazine, Lovato discussed her relationship with her father. She honored him on the anniversary of his death.
She admitted that year, she chose forgiveness toward her father. "I wrote a gratitude letter to him, thanking him for all the things that I got from him. It was this beautiful release of all the resentments I had toward him. I realized, for the first time, that I wasn't going to have daddy issues for the rest of my life."
What older men did Demi Lovato date?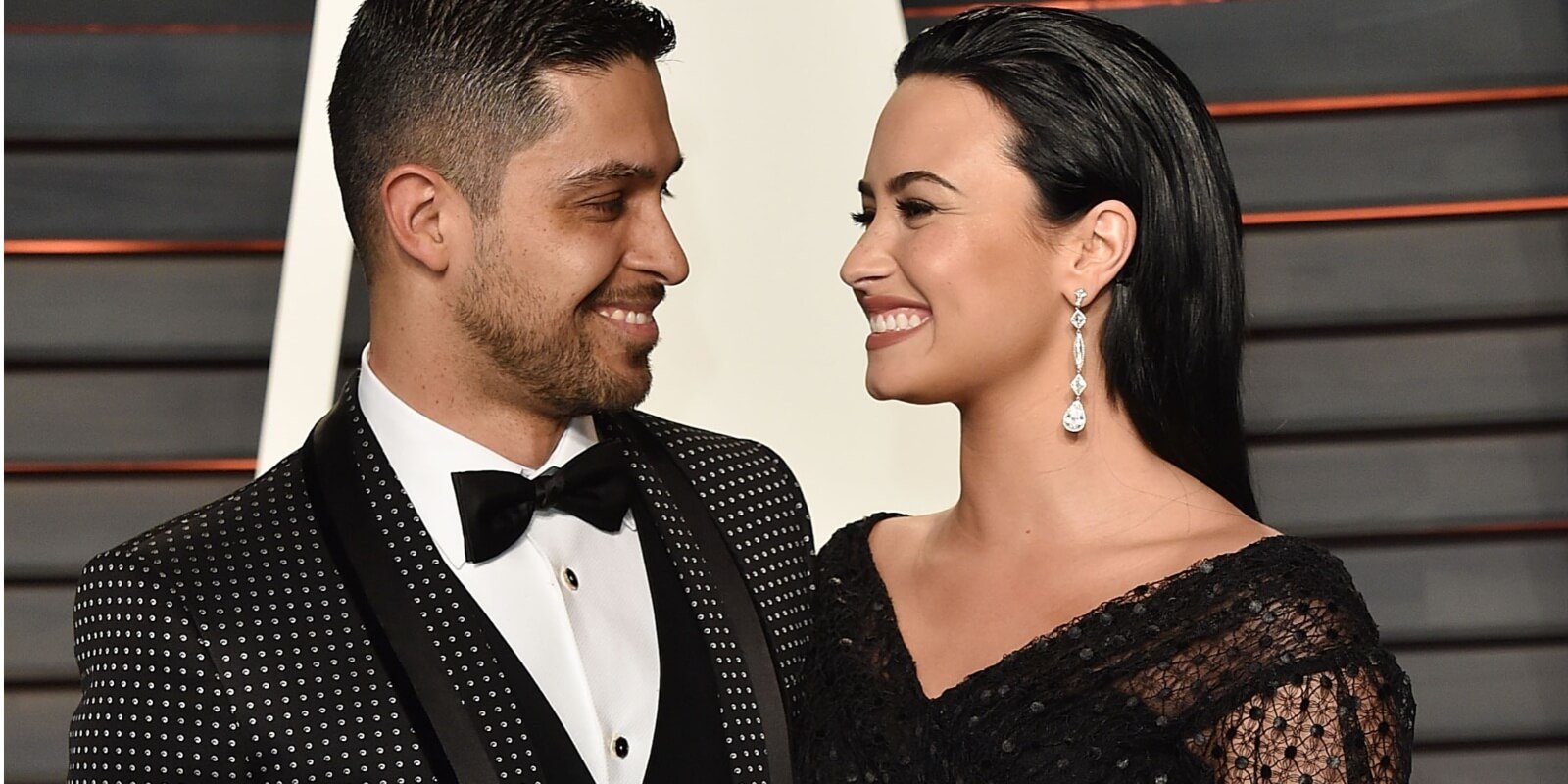 Demi Lovato told Howard Stern she was a teenager when she dated men significantly older than her. She said dating someone older when you are that age is "unhealthy and toxic."
"For me, I was a teenager," they said. "And so, to me, that's gross. If you are 50 and 60, you're fine. Even 30 and 40 are not gross at all. But I think that when you're in those development years, you should absolutely not be with somebody that is older than you by that much. It's just unhealthy and toxic."
She dated That 70s Show actor Wilmer Valderamma when she was 18 and he was 30. In her documentary Simply Complicated, Lovato said, "When I met him, and I laid eyes on him for the first time, I was in hair and makeup, and he came in and sat down, and I was like, 'I love this man and 'I have to have him.'" She continued, "But I was only 17, so he was like, 'Get away from me.' After I turned 18, we began dating."
Who is Demi dating today?
Demi Lovato is dating singer Jute$. They have been a couple since 2022.
She told Howard Stern, "I am in an amazing relationship. My boyfriend is a year older than me."
"We're growing together, and it feels so healthy," she told the radio host. They met after "he came in to write on one of my sessions, and I was in the studio and was like immediately attracted to him. I texted my friends on the side and was like, 'He's so hot.'"
 "We started off as friends, so we built that foundation of friendship first," she recalled. "There's like this partnership there that is just so magnetic, and the way that we laugh together, it's just nonstop."
Lovato concluded, "So, I think if you can find someone that makes you feel safe. that you're so attracted to, that you laugh with constantly, that's the formula of like a really great relationship."
Demi Lovato recently released a new album of remixes of some of her most famous songs with a rock slant. Revamped is currently available to purchase or download.