Why Demi Lovato Called Patrick Lovato Her 'Birth Dad' In Her Engagement Announcement
Congratulations are in order for singer Demi Lovato. She has announced her engagement to actor Max Ehrich with a lengthy social media post and seaside photos from the event. In her caption, she called Patrick Lovato her "birth dad." Here's a look at their relationship and why she made that distinction.
Demi Lovato got engaged to Max Ehrich in July 2020
RELATED: Why Twitter Can't Believe Demi Lovato Got Engaged on Selena Gomez's Birthday
Lovato has been dating Ehrich since early 2020. The couple tried to keep their relationship quiet as they spent the first few weeks of the coronavirus (COVID-19) pandemic together, but they soon made it Instagram official. And it became apparent very quickly that it was serious.
On July 22, 2020, just days before the anniversary of her 2018 overdose, Lovato and Ehrich got engaged. In her social media announcement, Lovato began, "When I was a little girl, my birth dad always called me his 'little partner,'" before explaining that the word now takes on a different meaning as she becomes Ehrich's life partner.
Patrick Lovato passed away in 2013
Over the years, Lovato has opened up a little regarding Patrick Lovato, her biological father. In 2009, she told the NY Daily News they were estranged. "The last time I talked to him was two years ago," she said, adding that she "had to cut off all connection" with him because "it was hurting me too much."
By the time he passed away in 2013, their relationship had improved some. Lovato wrote on Twitter, "There's an overwhelming sense of peace knowing my dad is no longer battling his demons anymore and that makes me so happy."
Lovato has written songs about him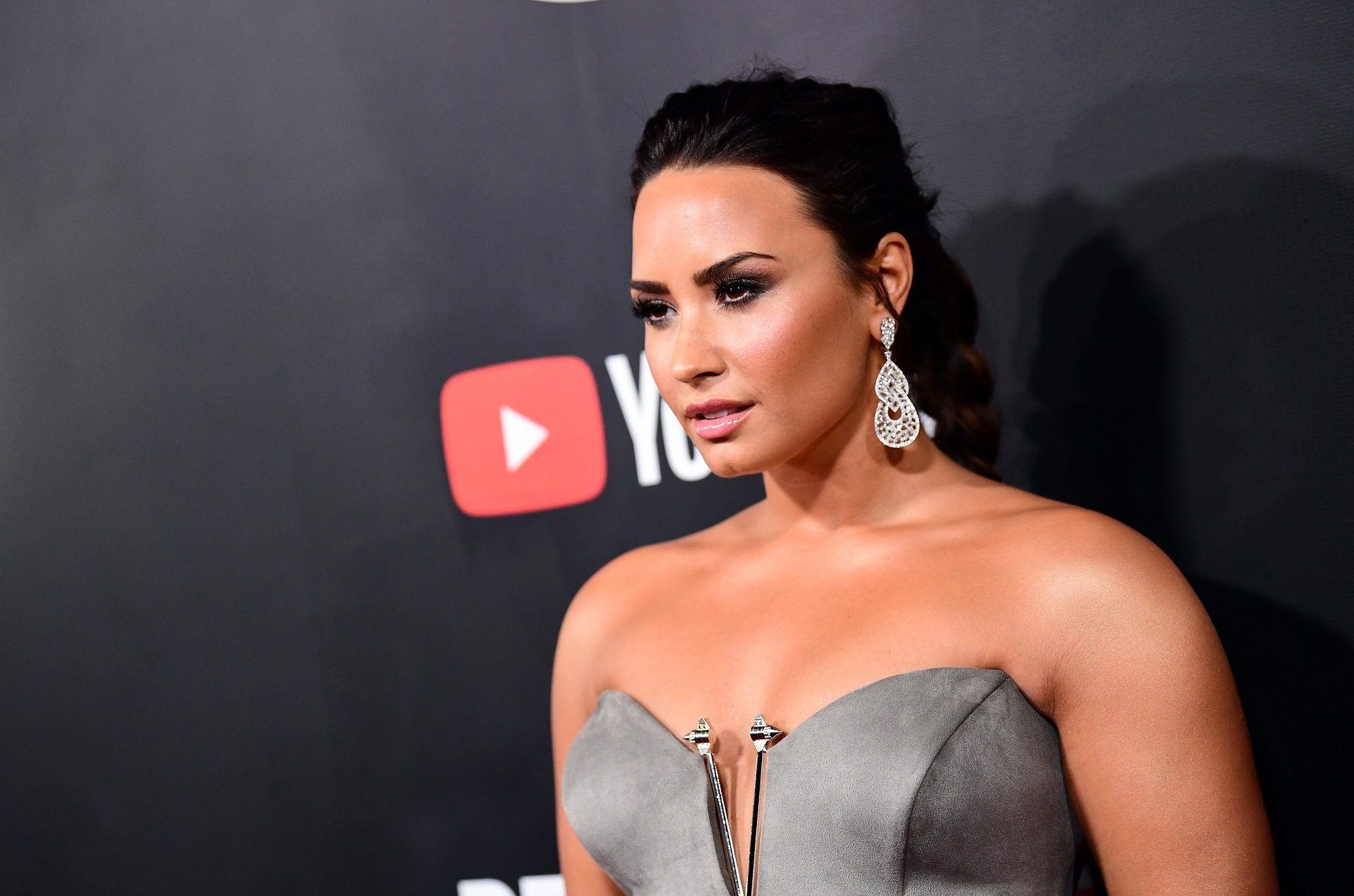 Lovato's 2009 album, Here We Go Again, included her first release about her dad, "For the Love of a Daughter," Then, in 2015, she debuted her album, Confident, with the song "Father." "I was very conflicted when he passed because he was abusive. He was mean, but he wanted to be a good person," she said in a YouTube video previewing the track.
In her 2017 documentary Simply Complicated, Lovato again spoke about her dad, and how his drug misuse influenced her own. "My dad was an addict and an alcoholic," she said. Guess I always searched for what he found in drugs and alcohol because it fulfilled him, and he chose that over a family."
Her mother, Dianna De La Garza, shared her own story
Patrick Lovato was married to Lovato's mom, Dianna De La Garza, when she was born. Lovato also has an older sister, Dallas Lovato, with whom she shared both parents. While the singer has revealed some details over the years, fans got another perspective when De La Garza released her 2018 memoir, Falling with Wings: A Mother's Story.
"I thought I could change him, and I think victims of domestic abuse often feel the same way," she wrote about her ex-husband in the memoir, as shared by People. De La Garza left him when Lovato was just a toddler. She explains how she lost one of her fingers because he slammed a door on it.
Lovato calls Dianna's husband, Eddie De La Garza, her dad
So why does the "I Love Me" singer call Patrick Lovato her "birth dad"? Because she has another father — her stepdad, Eddie De La Garza. Dianna remarried in 1995, and together, the two had Lovato's little sister, actor Madison De La Garza. Today, Lovato can show her love for both her dads.
"Father's Day is never easy for me but this year was a little easier knowing that that may have been my dad visiting me in [butterfly] form today. I love you both @eddie.delagarza & RIP Dad," Lovato wrote in her June 2020 Father's Day Instagram post.
How to get help: In the U.S., contact the Substance Abuse and Mental Health Services Administration helpline at 1-800-662-4357.