Demi Lovato Planned To Release Her 7th Album in 2020: 'Thank God I Didn't'
Singer Demi Lovato debuted six popular studio albums during the first decade of her career. The time has taken her from teen pop star to adult musician, and her devoted fans (who call themselves Lovatics) can't wait to see what's next. Here's why she decided to delay her highly anticipated seventh album.
Demi Lovato is a Grammy-nominated singer
Lovato began her career in music while working on the Disney Channel as a teenager. Her debut album, Don't Forget, was released in 2008, and quickly followed by her second album, Here We Go Again, in 2009. Next came 2011's Unbroken and 2013's Demi, both of which debuted in the top 5 on the Billboard 200 chart.
But it was Lovato's fifth album that truly showed off her star power. Confident (released in 2015) brought the artist her first Grammy nomination, for Best Pop Vocal Album. Lovato followed it up with 2017's Tell Me You Love Me, lead by her most popular single to date, "Sorry Not Sorry."
She returned with new music in 2020
Lovato released her last song for almost two years, "Sober," in June 2018, just weeks before being hospitalized for a drug overdose. She spent the next several months out of the spotlight. Lovato returned to acting in 2019, filming a guest arc on Will & Grace and a role in the film Eurovision Song Contest: The Story of Fire Saga.
At the end of 2019, Lovato disappeared from social media, announcing she would return in 2020 singing. She made good on that promise, performing "Anyone" at the 2020 Grammy Awards and singing the national anthem at the Super Bowl. She's released singles such as "I Love Me" and "Commander in Chief" this year.
Lovato on why she didn't release her seventh album
While fans are desperate for a full album, Lovato concedes that 2020 has been "such a rollercoaster." And her plans had to change. "The beginning of the year started out, I was on a trajectory to have an eventful career and I was planning my come back, releasing an album," she told Today host Jenna Bush Hager.
"Honestly, what I can say is, thank god I didn't release the album when I wanted to because I had so much to experience," continued Lovato. "I think the most important thing I learned is how much I am OK with myself and loving myself," she added, possibly referring to her short-lived relationship with actor Max Ehrich.
What she previously said about the album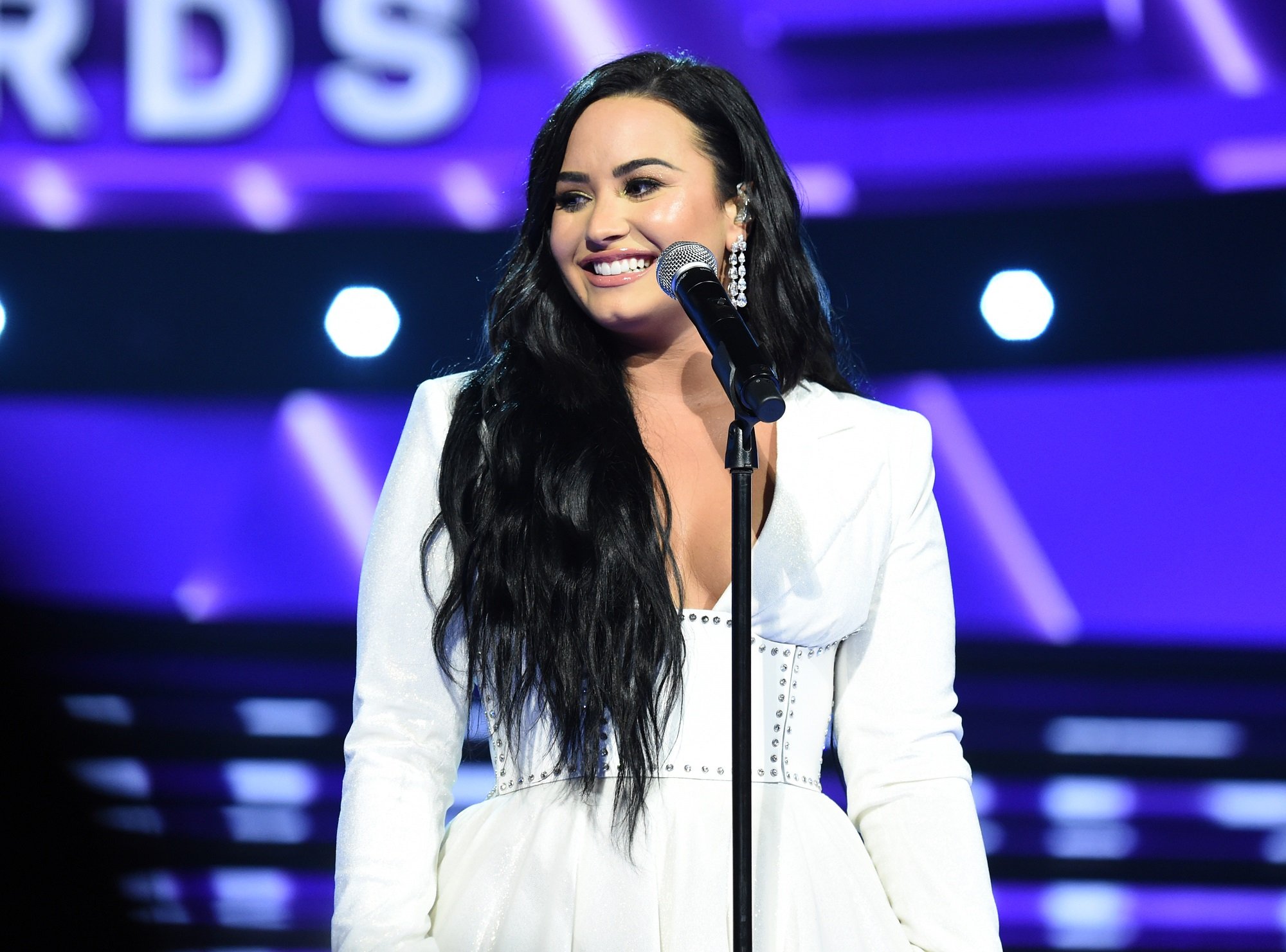 RELATED: Why Scooter Braun Told Demi Lovato to Take 'a Different Approach' to Her Upcoming Album
Lovato teased the album in an April 2020 Harper's Bazaar profile. "My album is finally the place where I get to set the record straight on everything," she said in regards to her overdose, which she hasn't spoken about publicly. At the time, she indicated that it would be released later in the year.
The next month, Lovato said on the Emo Nite Ride or Cry podcast the album was "still up in the air." "I think hopefully soon, I'll be able to get back to recording," she told the hosts. Lovato also said she and manager Scooter Braun had decided to "put more ballads in there" than initially planned.