Demi Lovato on Getting Their Pronouns Wrong: 'What Matters to Me Is Your Intention'
Demi Lovato recently shared that they discovered they were non-binary through meditation and how they feel when people misgender them.
Article Highlights:
When Demi Lovato announced they're non-binary
The singer realized they're non-binary through meditation
How they feel when people "fumble" their pronouns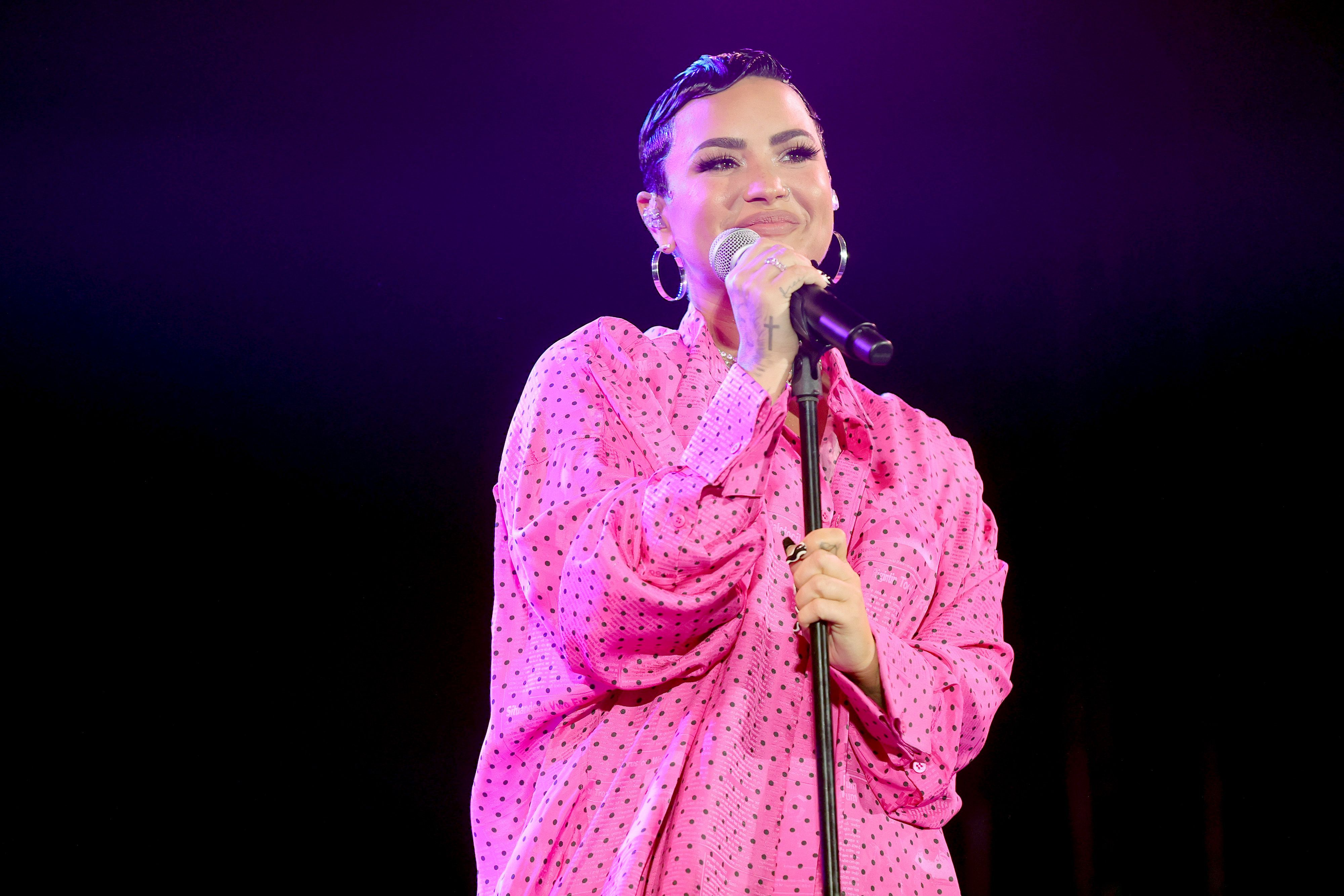 Demi Lovato came out as non-binary this year and announced that their pronouns are they/them. Since then, both Lovato and those in their life have, at times, "fumble[d]" the singer's pronouns. They want people to know, for them: That's OK, as long as you're trying. Here's what Lovato had to say in a recent interview about pronouns and making mistakes.
When Demi Lovato announced they're non-binary
Lovato first spoke about their sexuality in the documentary series, Demi Lovato: Dancing with the Devil. But they posted a video to their social accounts on May 19, 2021 explicitly explaining their truth.
"Over the past year and a half, I've been doing some healing and some self-reflective work, and through this work, I've had the revelation that I identify as non-binary," they said. "With that said, I'll officially be changing my pronouns to they/them. I feel this best represents the fluidity I feel in my gender expression and allows me to feel most authentic and true to the person I both know I am and still am discovering."
Demi Lovato says they realized they were non-binary through meditation
In a recent interview with Face to Face with Becky G, Lovato explained they did a lot of self-exploration throughout the course of the pandemic.
"I started learning so much about myself during quarantine," they said. "I started meditating and, I had meditated in the years before, but nothing like what happened during quarantine."
This new spiritual journey led them to dive deeper into how they really identify.
"When I started assessing my spirituality I realized that my masculine energy was just as prominent as my feminine energy," they said. "And I kind of came to the conclusion that I identify as non-binary and gender non-confirming."
Lovato said it was important for them to come out publicly "because I know that there's someone out there that was dealing with the same thoughts that I was having." They hope they can be an inspiration for others to find peace within themselves.
"I just want people out there to know – especially younger people, who are entering into a world where they might not feel secure or…they feel scared to come out – I want to show people that it's okay," they said, "And it feels really, really great."
Lovato thinks "it'll be very far into the future before any of us don't have to come out anymore" but they're hopeful that day will come.
The singers says they still 'fumble my pronouns'
Lovato has said before that they feel it's OK when someone misgenders them.
"I definitely fumble my pronouns still to this day because you have to understand, I was female-assigned at birth and have been a female my entire life up until just this past April/May," they said. "And it's hard to get used to, but it's worth it."
To the singer, the most important thing when it comes to pronouns is intention.
"Even if you fumble just know that I fumble myself, and what matters to me is your intention," they said. "And so if your intention is to get to know me and my truth, then I appreciate you, respect you, and have just an abundance of love for you."