Demi Lovato Reveals the Severity of Her 2018 Overdose: 'I Had 3 Strokes and Brain Damage'
Demi Lovato is revealing all of the harrowing details of her 2018 overdose. Lovato says she had three strokes and suffered brain damage.
Demi Lovato is opening up about her near-fatal 2018 overdose. The "Sober" singer is sharing her story with the hopes of helping others who face addiction issues. In a revealing YouTube docuseries, Lovato reveals the devastating health effects of the overdose, including lasting brain damage and suffering three strokes in the process.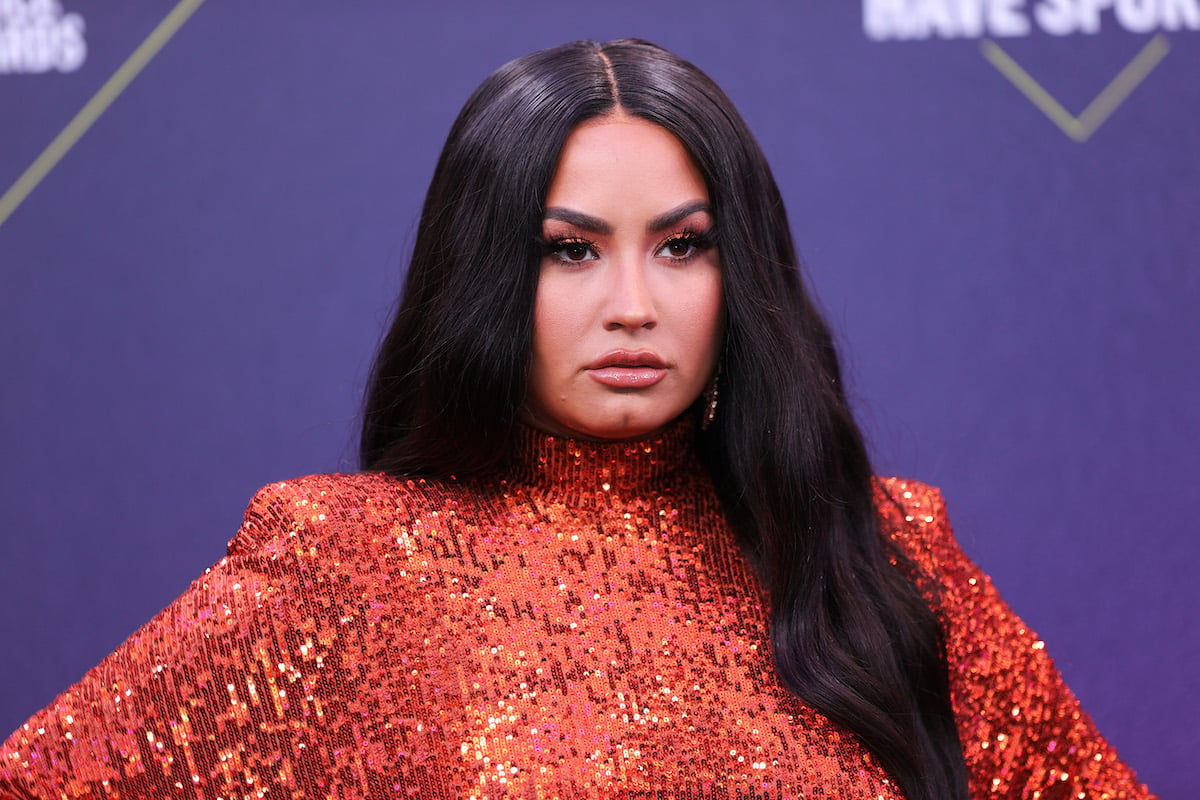 Demi Lovato's 2018 near-fatal overdose
In July 2018, Lovato was rushed to Cedars-Sinai Medical Center in LA. Reports revealed that Lovato suffered an overdose and was revived with Narcan, an emergency treatment administered for narcotic overdoses. The overdose occurred at Lovato's home.
Related: How Did Demi Lovato's Parents React to Her 2018 Overdose?
Lovato's relationship with drugs is well known to her fans. She admitted to trying cocaine at 17-years-old, saying she "loved it." Just a month before her overdose, Lovato released "Sober," an emotional track detailing her relapse.
"I'm sorry for the fans I lost who watched me fall again," Lovato sings in the song. "I want to be a role model but I'm only human."
Demi Lovato reveals she suffered three strokes and has lasting brain damage
In Lovato's new YouTube docuseries Dancing with the Devil, she gets real about just how damaging her overdose was to her health. It's believed that Lovato used heroin at the time of her overdose, which her team initially denied in 2018. 
"I had three strokes. I had a heart attack," she said. "My doctors said that I had five to 10 more minutes [to live]."
In an interview with the Television Critics Association, Lovato revealed that the effects from the overdose are still present. Us Weekly reports of Lovatop saying:
I was left with brain damage, and I still deal with the effects of that today. I don't drive a car because I have blind spots in my vision and I also for a long time had a really hard time reading. It was a really big deal when I was able to read out of a book, like, two months later because my vision was so blurry. I've death with the repercussions, and they're there to remind me what could happen if I get into a dark place again. I'm grateful for these reminders.

Demi Lovato on Television Critics Association
Despite the pain, the 28-year-old is grateful to be alive, explaining in the docuseries that she's currently on her "ninth life," referencing the lifespan of a cat.
Demi Lovato has restructured her management and sobriety team since her 2018 overdose
While undergoing treatment following her emergency room stay, Lovato began rebuilding not just her personal circle, but also her professional team.
In a 2020 interview with Ellen DeGeneres, Lovato revealed that her management team controlled everything about her, including her eating habits. She's been open about also experiencing an unhealthy relationship with food and eating disorders.
Related: Demi Lovato Shares How Eating Disorder Played a Role in Her Overdose and Why She's the 'Most Free' Now
While traveling, Lovato's management team wouldn't allow her to order room service or eat food containing sugar.
They would take the phone out of my room so that I couldn't order room service. If there was fruit in my room they would take it out because that's extra sugar. We're not talking about brownies, cookies or candies – we are talking about fruit," she said. "For many years I didn't even have a birthday cake, I had a watermelon cake where you cut your watermelon into the shape of the cake and then you put fat-free whipped cream on top and that was your cake.

Demi Lovaato on The Ellen DeGeneres Show
Lovato replaced her longtime management team and currently works with Scooter Braun, who Lovato revers as a friend. She also remains in therapy and works with a sober coach.