Demi Lovato Reveals Which Song off Her New Album 'Dancing With the Devil … The Art of Starting Over' Was the Most 'Difficult to Sing and Write'
Demi Lovato just dropped her brand new album, Dancing With the Devil … The Art of Starting Over, and it's filled with tracks that are emotional and powerful.
While holding a virtual premiere party for her album on Apr. 1, the singer opened up about the record's most moving songs, including the one track she says wasn't the easiest to write or perform.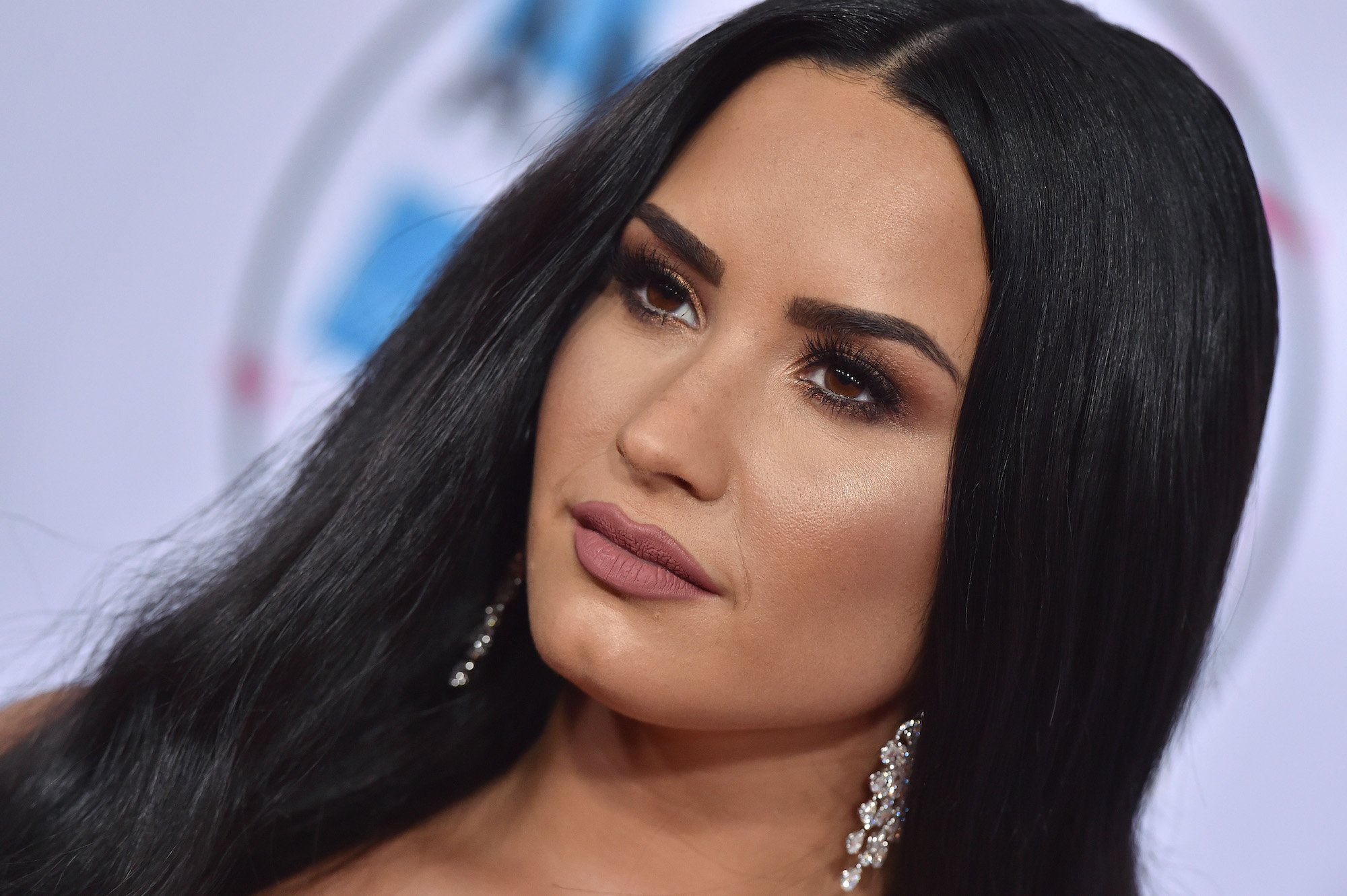 'ICU (Madison's Lullabye)' is one of the most powerful songs on Demi Lovato's new album
During Lovato's premiere party special, which was streamed on YouTube's Released, she reflected on some of her new album's most emotional tracks and biggest collaborations.
One of the album's ambitious 19-tracks the singer opened up about was the song "ICU (Madison's Lullabye)," which she admits was "really difficult to sing and write."
"I wrote it for my little sister, Madison. We didn't know how bad my brain damage would be [after her overdose]," Lovato recalled. "When I woke up in the hospital, I couldn't see her, and that's what this song is about: not being able to see her but, at the same time, I use the lyrics, 'I was blind, but now I see, and I see you.' I'm talking about, no matter what, always being able to see my little sister."
She continued, "I actually played it for [Madison] in the car after she graduated high school. I was like, 'Hey, I have a little present for you.' We both were just sobbing the whole time because that moment was really emotional for the both of us."
At the end of the YouTube special, the singer performed "ICU (Madison's Lullabye)" in front of a live audience (while abiding by COVID-19 restrictions, of course). She concluded the song by giving a sweet message to her 19-year-old sister, sharing, "I love you, Madison!"
'Good Place' resonates the most with Demi Lovato
Another song Lovato reflected on during the special was "Good Place," which she admits resonates with her the most out of the album's raw tracks.
"There's a song at the very end of the album called 'Good Place,' and I think those lyrics really resonate the most with me," she shared. "It says, 'Now I'm in a good place. No longer need to save face.' And it's just talking about, like, how there's no more faking it till I make it. That was something that I used to do, and now I don't have to fake anything."
Lovato says this song provided a "breakthrough" for her, which sometimes happens when she's writing new material.
"My songwriting processes have been so therapeutic and helped me so much," she explained. "I never knew I could overcome things this way because when you're doing so much work in therapy, you think, 'Oh, this is where I'm gonna have my breakthroughs.' But there are times where I wrote lyrics that provided the breakthroughs for me."
Demi Lovato reflected on another powerful track, which is also her biggest collaboration
Dancing With the Devil … The Art of Starting Over features several collaborations with some of the biggest names in the music industry.
But Lovato's collab with fellow pop sensation Ariana Grande is the one fans have been anticipating the most.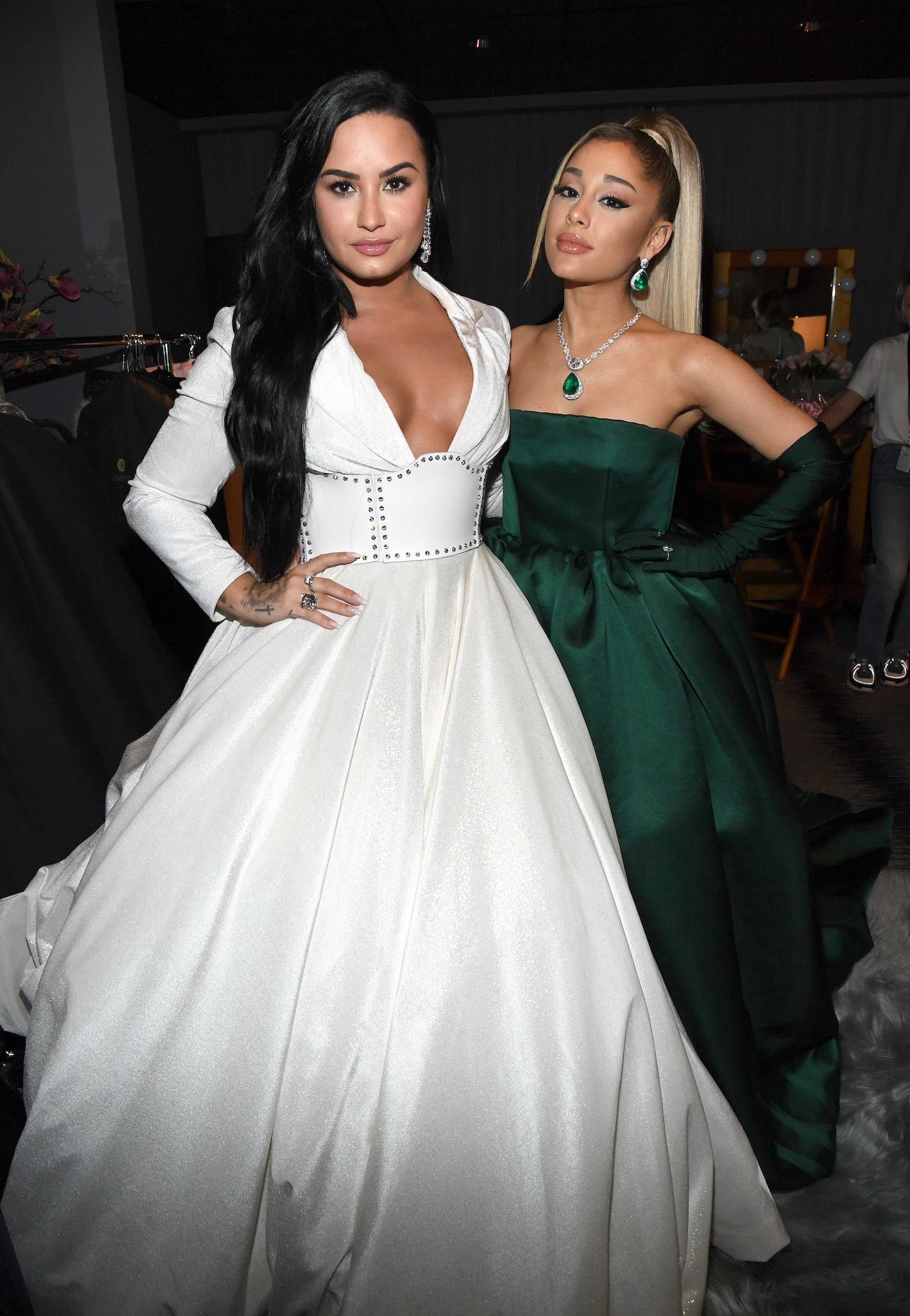 During the special, the singer reflected on "Met Him Last Night," which she had "so much fun singing" with the "7 Rings" hitmaker.
"I played her 'Dancing With the Devil' and she was really, really excited about that and she came up with this concept," Lovato shared. "When she played it for me, I was like 'Oh my gosh, yes, absolutely! I would love to do this.'"
The Disney Channel alum continued, "This song was best representative of a period of my life that… I talk about in my documentary, which is kind of the downfalls of recovery. Which is that sometimes you slip up, which is what this song is about."
Dancing with the Devil… The Art of Starting Over is out now, making it Lovato's seventh studio album and most emotionally raw project to date.