Why Demi Lovato Called Her Romance With Max Ehrich 'Life Imitating Art'
Singer Demi Lovato is happily engaged to actor Max Ehrich. Their relationship bloomed amid the coronavirus (COVID-19) pandemic and has been going strong since. Here's how her music seemingly predicted this romance.
Demi Lovato and Max Ehrich have been together for months
Ehrich and Lovato sparked dating rumors in March 2020. Unlike many celebrity relationships, they weren't spotted out together. Instead, they were caught staying in as coronavirus swept the world. At first, they didn't address dating rumors but instead stuck to sexy comments on Instagram, indicating their situation.
After Lovato walked into frame during an Instagram Live session of Ehrich's, it became harder to deny. And the sneaky clues continues. Finally, in May 2020, they made their relationship official with an appearance in Ariana Grande and Justin Bieber's music video for their song "Stuck with U." On July 22, 2020, they announced their engagement.
She released her single 'I Love Me' in March 2020
Speaking of music, Lovato has been working more on her own since signing with Bieber and Grande's manager, Scooter Braun. She debuted her first new song since her 2018 overdose, "Anyone," at the 2020 Grammy Awards in January. She also performed at the Superbowl.
Soon after, Lovato released another new single. "I Love Me" debuted in early March, just before the U.S. began to enforce shelter-in-place restrictions. Of the self-empowerment message, she wrote on Instagram, "We have good days, and we have bad days. The best we can do is be the best version of ourselves."
Ehrich wore her merchandise 
Months later, and Ehrich and Lovato continue to spend a lot of time together. In July 2020, ahead of their engagement, she shared a photo of him in her Instagram Story wearing an "I Love Me" sweatshirt. "Look at this cutie pie in my merch," she wrote, followed by lots of emojis. She added, "I love you honey."
Ehrich replied in his Instagram Story, "so sweet of you to make merch of my initials, darlin," he wrote, adding, "love you @ddlovato." Indeed, due to the capital letter design, it could read, "I <3 ME," as in, Max Ehrich. Lovato wrote back, "Life imitating art???"
Did Lovato write the song after she met him?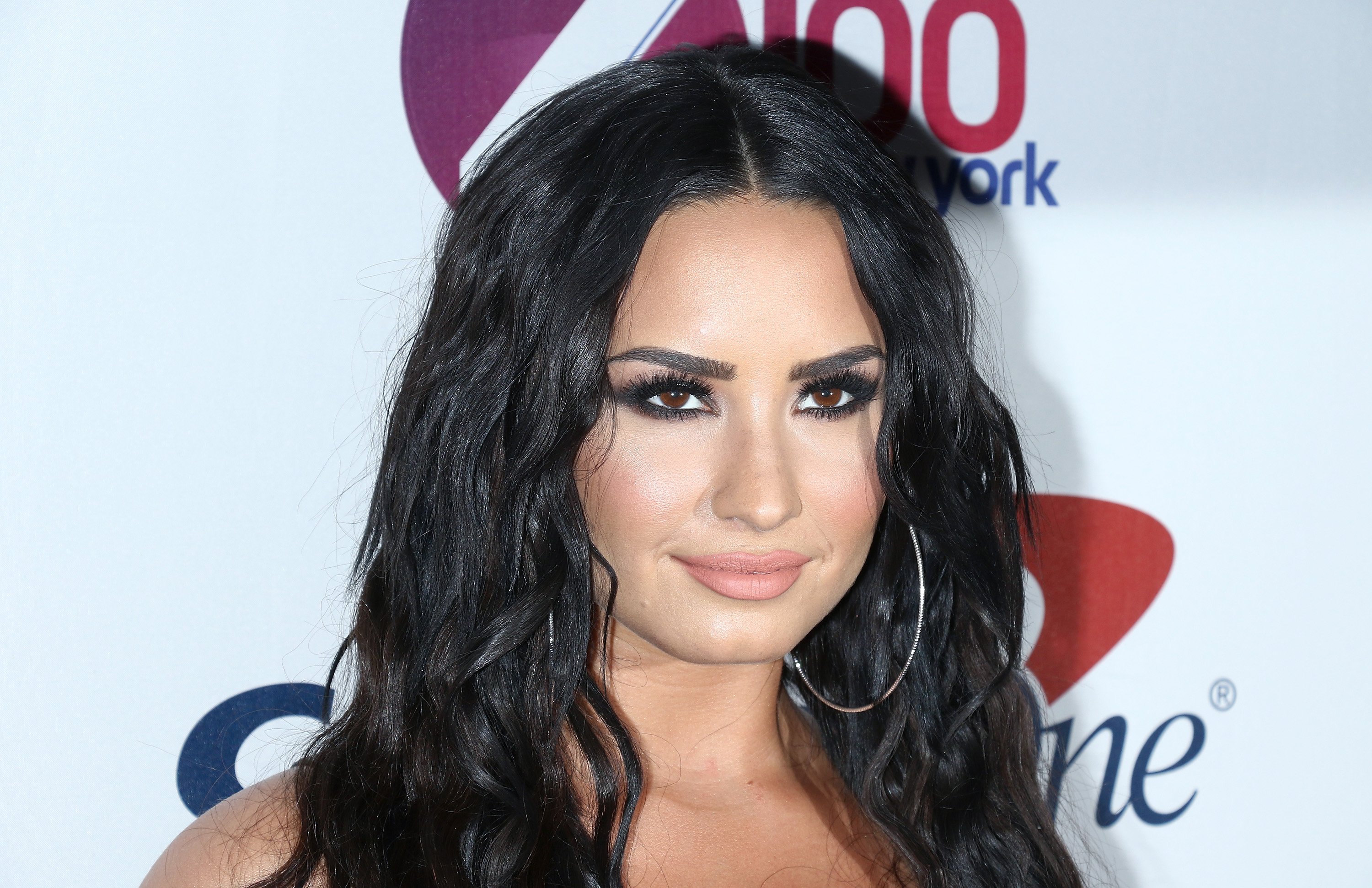 While it's an adorable coincidence that Lovato is now with someone with the initials M.E., it is, in fact, a coincidence. It's unclear exactly when she met Ehrich, but even if it was months before they started effectively living together, the song was written in 2019. And while she is a co-writer on the track, Lovato didn't do the early leg work.
"I wrote that song last year with a couple of people, and she just loved it, sang it straight away, recorded it," singer Anne Marie told Will Manning of Capital FM. However, the "Easter egg" filled music video proves Lovato was instrumental in the concept there. "This one by far was the most emotional for me to shoot," she wrote on Instagram.
Ehrich also 'predicted' their romance
Lovato may have dreamed Ehrich into her life by releasing a single represented by his initials, but Ehrich manifested this relationship many years ago. He recently rediscovered in December 2011 Twitter post, in which he wrote, "All I wanted for Christmas was Demi Lovato."
But Ehrich's tweets at the time weren't always about Lovato. He also posted on social media about Lovato's former friend and Disney Channel co-star Selena Gomez. He was even included in a fan roundup of celebrities who had expressed love for her. Ehrich hasn't commented on these resurfaced posts, and has even deleted a few of them.