Demi Lovato Says Relationship With Max Ehrich Was Holding Them Back From Being Their Authentic Self
Demi Lovato's breakup with ex-Max Ehrich may have been unexpected, but according to the singer, it was the best thing that's ever happened to them.
Sorry not sorry, but Demi Lovato has no regrets about ending their relationship with ex-fiancé Max Ehrich. In a new interview, the singer opened up about their split from the actor, sharing that in some ways, Ehrich held them back from being their true self.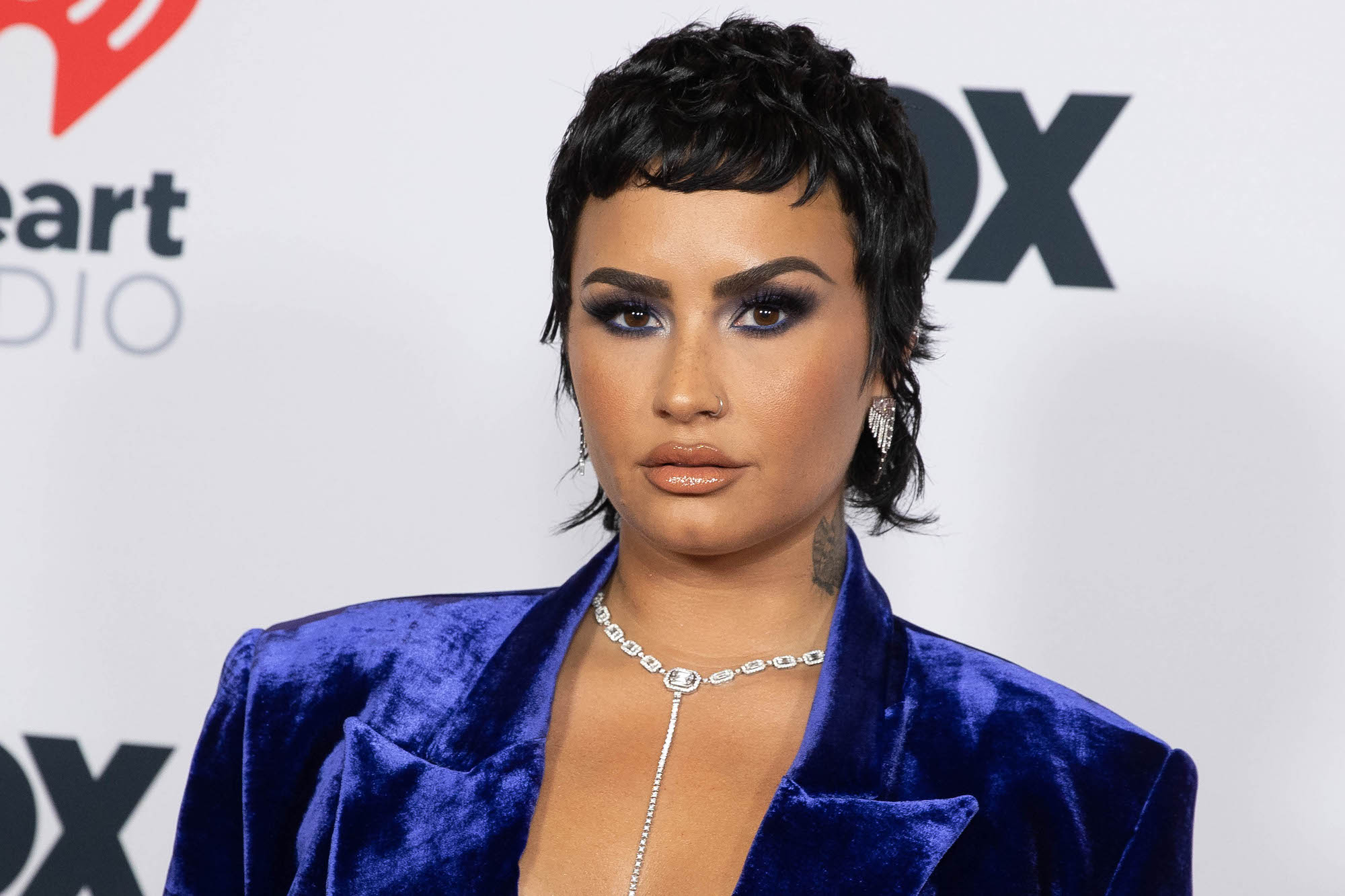 Demi Lovato was briefly engaged to Max Ehrich in 2020
Demi Lovato met and started dating Max Ehrich in early 2020. Though the pair initially kept their relationship under wraps, hints of the two dating eventually started to creep up on social media.
In May 2020, the pair went public with their relationship. Two months later, the Young and The Restless actor proposed to the "Tell Me You Love Me" singer on the beach. While many thought that Lovato had found their happily ever after, their relationship with Ehrich, unfortunately, didn't last.
In September 2020, things took a turn for the worse in the couple's relationship when Ehrich's past tweets and Instagram posts about celebrities like Ariana Grande and Lovato's former friend Selena Gomez resurfaced online. Though Lovato defended him against internet trolls, they eventually saw Ehrich's true colors and called off the engagement.
The singer ignored who they really were while with Max Ehrich
Months after their breakup with Max Ehrich made headlines, Demi Lovato is now opening up about the split — and isn't holding anything back.
On Aug. 19, the singer spoke with Kate Sosin of The 19th Represents Summit, where they got candid about their journey of self-exploration after coming out as non-binary in May.
Lovato said that the coronavirus (COVID-19) pandemic "had everything to do" with them coming out, noting that they were starting to identify as non-binary at the start of the global lockdown.
However, once they got into a relationship with Ehrich, Lovato put their journey to being their authentic self on hold.
"I met someone and I got into this straight relationship, and that was great, but that led me to ignoring all the parts of myself that I didn't think were digestible for my partner at the time, who ended up becoming my fiancé," Lovato explained.
Demi Lovato says calling it quits from Max Ehrich was the 'best thing that's happened' to them
Since calling it quits from Max Ehrich, Demi Lovato has lived life as their true self.
While speaking with Sosin, Lovato said that walking away from that relationship was "probably the best thing that's happened to me." Lovato explained that the split allowed them to "stand on my own two feet" and move on "without needing someone else to validate me or to make me feel accepted." 
"When I said goodbye to that relationship, I also said goodbye to everything that was holding me back from being my most authentic self," Lovato said.
Once their relationship with Ehrich was over, the singer "really started to identify" as non-binary with those in her inner circle. Now, they couldn't be more comfortable being who they really are.
"In this moment right now, this is how I identify," Lovato said. "And I have a feeling that it's not going to ever go back to one way or the other… It's about keeping it open and free, and I'm a very fluid person."