Demi Lovato Says She Didn't 'Actually Know the Person' Max Ehrich Was While They Were Together
In her upcoming YouTube Originals docuseries 'Demi Lovato: Dancing With the Devil', Lovato opens up about her whirlwind relationship with ex-fiancé Max Ehrich. Not only does she go in-depth about how she rushed into their relationship, but Lovato also touches upon the fact that she didn't really know the person Ehrich was during their brief engagement.
Since calling off her engagement to ex-fiancé Max Ehrich, Demi Lovato has kept a tight lip on their short-lived romance. But, in her upcoming YouTube Originals docuseries, Demi Lovato: Dancing With the Devil, the singer goes pretty in-depth on their whirlwind relationship, which she now describes as "false advertisement."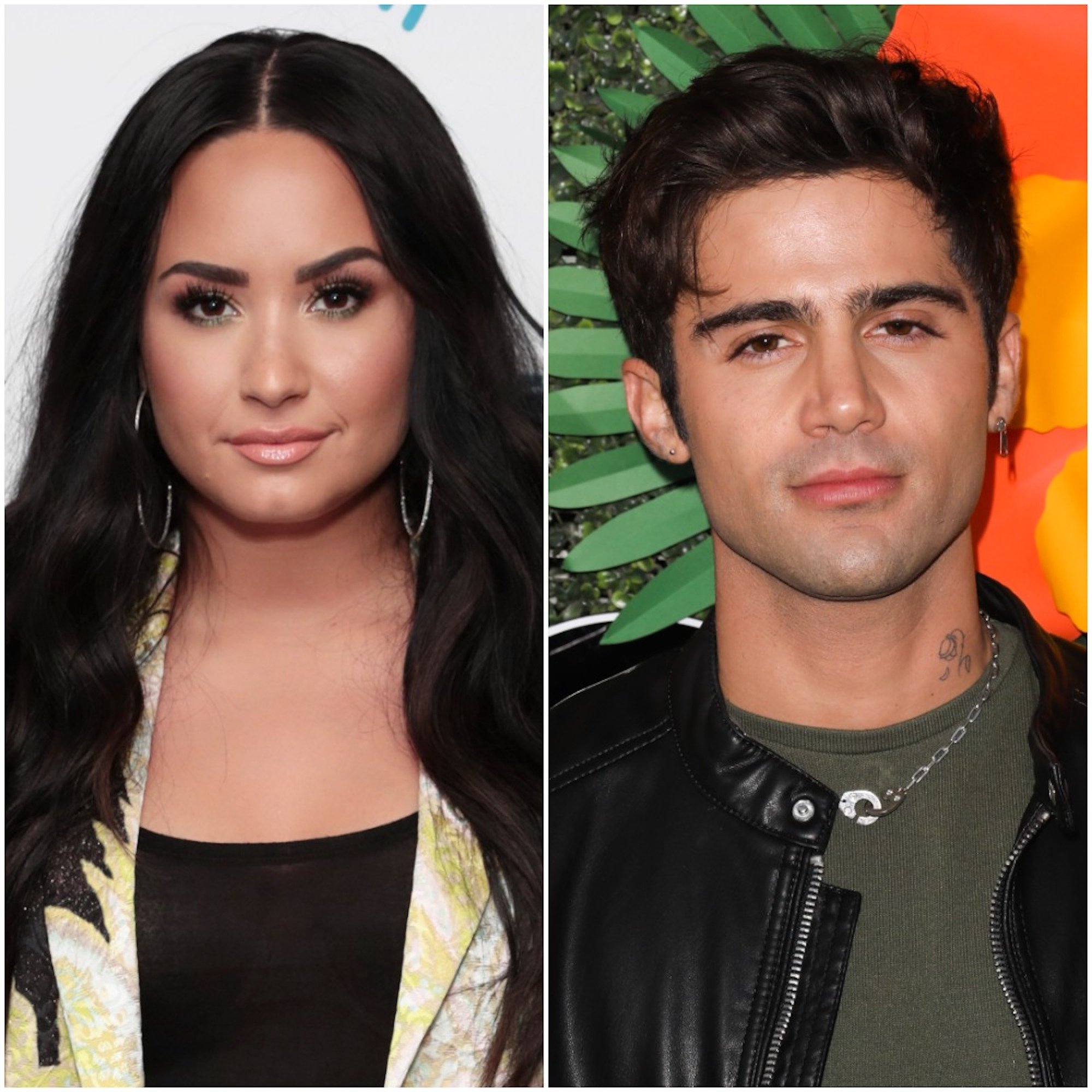 Demi Lovato admits she rushed into her relationship with Max Ehrich
Battling her inner demons isn't the only thing Lovato touches upon in her new docuseries.
In the upcoming four-part series — which premieres on Mar. 23 — the singer opens up her brief romance with Ehrich, whom she dated, got engaged to, and broke up with all within one year.
According to Entertainment Tonight, Lovato breaks down what led to their September 2020 split in the docuseries, explaining that she didn't really know Ehrich and had rushed into their romance.
"Honestly, what happened? I think I rushed into something that I thought was what I was supposed to do," she says. "I realized as time went on that I didn't actually know the person that I was engaged to."
As she goes more in-depth about her relationship with Ehrich, Lovato described it as "false advertising" to her friends.
"It's just, like, of course that accelerated. I didn't even have my best friends to hang out with in quarantine," she shares. "The hardest part of the breakup was mourning the person I thought he was."
Demi Lovato was 'shocked' by Max Ehrich's statements to the media post-breakup
When it was announced that Lovato had called it quits from Ehrich after a two-month-long engagement, insiders reported that the singer had pulled the plug on their romance after discovering that his "intentions weren't genuine."
"Breaking off the engagement was not an easy decision." a source told People. "Demi and Max were basically together 24/7 for months, they lived in a bubble with zero stress and everything was just fun. Max shot up in fame, and it's been hard. He got wrapped up in [Hollywood].″
At the time, insiders said Lovato was ″doing okay,″ and was confident about her choice to break up with Ehrich.
However, in her new docuseries, Lovato admits she was "really sad" over how things ended with The Young and The Restless actor.
But after he made public statements about their breakup to the media, the "Sorry Not Sorry" hitmaker really saw her ex's true colors.
"I mean, I was just as shocked as the rest of the world at some of the things that were said and done," Lovato says. 
Splitting from Max Ehrich led Demi Lovato to embrace the person she really is
Though her split from Ehrich sparked unnecessary drama that went on for weeks, it also led Lovato to make several revelations about her love life.
While recently speaking with Glamour magazine, the singer revealed that the breakup offered a 'huge sign' about her sexuality as a queer woman, noting that she felt liberated to explore who she really is after calling off her engagement. 
"This past year I was engaged to a man, and when it didn't work, I was like, this is a huge sign," she explained. "I thought I was going to spend my life with someone. Now that I wasn't going to, I felt this sense of relief that I could live my truth."
Moving forward, Lovato plans to continue living life the way she wants, and thanks to her split from Ehrich, she's now feeling more comfortable in her own skin.
"I feel like I'm actually too queer to marry a man in my life right now," she admits in Demi Lovato: Dancing With the Devil. "I'm not willing to put a label on it right this second, and I think I will get there, but there's a lot of things that I have to do for myself first. I want to allow myself the ability to live my life in the most authentic form possible."