Demi Lovato Says There's One Song She'll Never Perform Again 'Because of Something That Happened During My Overdose'
Demi Lovato may go on another tour, but she knows there will be one hit song she doesn't include on the setlist. In a May 2020 interview with Harper's Bazaar, Lovato explains — without naming the song — why she doesn't want to revisit it. Her fans have some theories about which song she's talking about, but are they right?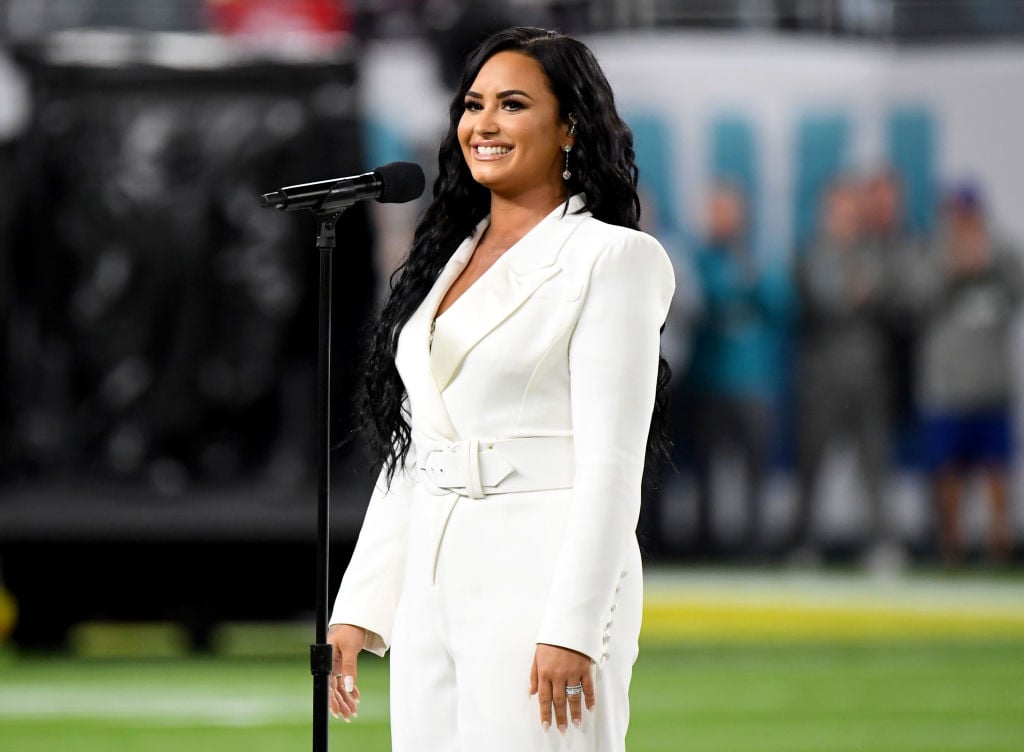 Lovato says her new music will 'set the record straight on everything'
Lovato is back in the spotlight with new music and she assures that her upcoming album, due out later this year, will "set the record straight on everything." Following her near-fatal drug overdose in July 2018, which resulted in a two-week hospital stay, she's returned triumphant with her successful Grammys and Super Bowl performances.
"I would hate for a detail to become the headline when I've worked so hard for my music," she shared with Harper's Bazaar during the interview. "But I will say that I've really appreciated the patience the public has given me over the past year and a half to figure my sh*t out, because I think the mistake I made when I was 18, when I went into treatment, was that I went back to work six months later."
"But at the same time I've also sat back on the sidelines for two years. I've kept my mouth shut, while the tabloids have run wild. And my album is finally the place where I get to set the record straight on everything."
She doesn't plan to sing one of her songs ever again
While Lovato mentioned that she may go on tour again, she shared that there's one song she doesn't plan to include in a live show.
"There is one song I'll probably never perform again, that was actually one of my hits, because of something that happened dur­ing my overdose," Lovato explained.
She continued, "If you have a song called 'Broken Leg,' and you went and broke your leg, you're not going to want to sing that song ever again, probably."
Fans weigh in with their theories
Lovato's fans have some theories about which song she is talking about, with some guessing "Sober" and others guessing "Stone Cold." The majority of fans, however, think that the singer is talking about the song "Heart Attack" and they have their theories about why.
One fan tweeted: "something telling me demi had a heart attack during her OD and that's the hit song she'll never sing again. it really makes me tear up to think of all the pain she went through during that time."
"Because when she overdosed her heart stopped beating for a while," another fan explained when asked why they thought it was "Heart Attack."
Another Lovatic tweeted: "because when you od your heart races REALLY fast and there's huge chances of a cardiac arrest… she probably had a minor one back on the cursed day…"
She's feeling free after 'powering through' for so long
During the interview, Lovato shared how she has come to an understanding about a motto she leaned on for so long that ended up not serving her well at all. "My life motto was 'powering through it,'" she shared. "But when you power through your life all day, every day for 10 years, you're ignoring all that pain or you're just trying not to self-destruct… It's not really living."
She continued, "I'm feeling it out as things go. But I finally feel free."