Demi Lovato Says Writing New Music Has Been 'a Very Cathartic and Therapeutic Experience' for Her Following Max Ehrich Split
To say Demi Lovato went through a lot during the coronavirus pandemic would be an understatement. The singer fell in love, got engaged, and ended her engagement all in one year. She also watched the aftermath of her breakup play out in the public eye, which alone is a lot for someone to go through.
But with the help of her loved ones and music, Lovato was able to overcome all of that and turn the page forward on a new chapter in life.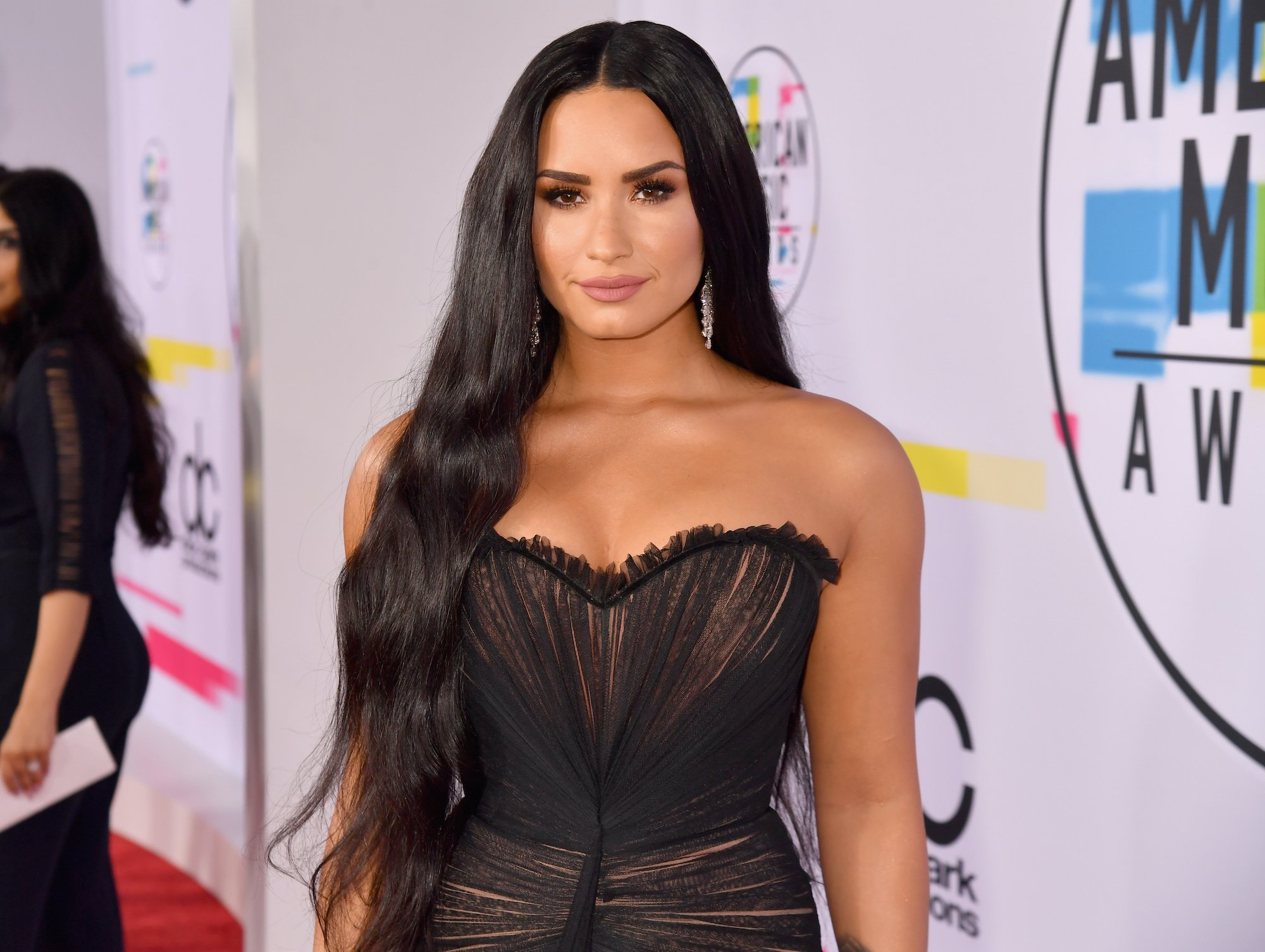 Demi Lovato and Max Ehrich were engaged for two months in 2020
Lovato started dating actor Max Ehrich in March 2020. Though the couple tried to keep their relationship quiet at first, fans speculated that something was going on between the two after learning that they were quarantining together and catching their flirty comments on Instagram.
It wasn't until two months later that Lovato and Ehrich finally confirmed their romance by posting a clip of themselves appearing in Ariana Grande and Justin Bieber's "Stuck With U" music video.
In July, The Young and The Restless actor proposed to the "Sorry Not Sorry" hitmaker on the beach. Lovato accepted and gushed about the proposal on Instagram.
Unfortunately, the couple's engagement didn't last very long because in September 2020, Lovato and Ehrich called it quits while the latter was in Atlanta filming a new movie.
After they broke up, Demi Lovato turned to music
Following the news of their breakup, Ehrich didn't waste time making a public show it. While he's repeatedly expressed his heartbreak on social media, Lovato, on the other hand, hasn't done the same.
Instead, she's been keeping her mind off the breakup by writing new music. Since splitting from Ehrich, the hitmaker has released two new songs, "Still Have Me" and "Commander in Chief," and recently revealed how making music has been a healthy outlet for her emotions these last few weeks.
"When I write my songs, when I go to the studio and record them, it's a very cathartic and therapeutic experience for me," Lovato told Today host Jenna Bush Hager during a Nov. 12 interview.
RELATED: Selena Gomez Fans Think Demi Lovato's Ex Max Ehrich Is Using Gomez's Song Lyrics to Get Her Attention
She added. "Anytime I go through something, especially when I don't say things publicly or comment on certain situations, I just let my music comment on it."
Writing new songs hasn't been the only thing taking up Lovato's time lately
In addition to writing new music, Lovato has also spent her time amid her public split from Ehrich practicing self-love and trying out a few new hobbies.
"At the beginning of quarantine I got really into meditation, actually. I started meditating more," she shared during a Nov. 11 appearance on Late Night With Seth Meyers. "It was something I had kind of done in the past but not really made a lifestyle out of it. Now I've started meditating. I kind of came up with this new philosophy that I'm never bored. I never have to worry about being bored because I can always meditate no matter where I am or what I'm doing. That's helped me a lot."
RELATED: Did Demi Lovato Stop Tweeting Because of Max Ehrich? 'I Stopped Caring a Long Time Ago'
Lovato added that she's also been using quarantine to get reacquainted with herself and strengthen relationships with the most important people in her life.
"Also just building better relationships with my friends and family and even my dogs, getting to walk them is something I didn't get to do when I was working so much," she said. "This quarantine has been a nice little experience for me to get to know myself better."
From what we can tell, Lovato is making the most of her time post-breakup.